How's the combat for you in FFVIIR? You can even try it out for yourself as the demo is available for you to play! If you just want another person's perspective on the combat in FFVIIR, Duncan Heaney has shared his thoughts via the Square Enix website. Here's what he thinks.
Combat is described as "unique", and "enormously satisfying". As we'd covered before in earlier demos of the game, combat utilizes the 'ATB' bar. Two of these bars underneath a character's HP will fill, and one bar can be expended on attacks, spells or items. The earlier demos were much shorter than this playable one available now, with more options opening up the more you play, involving more strategy and making fights feel more rewarding.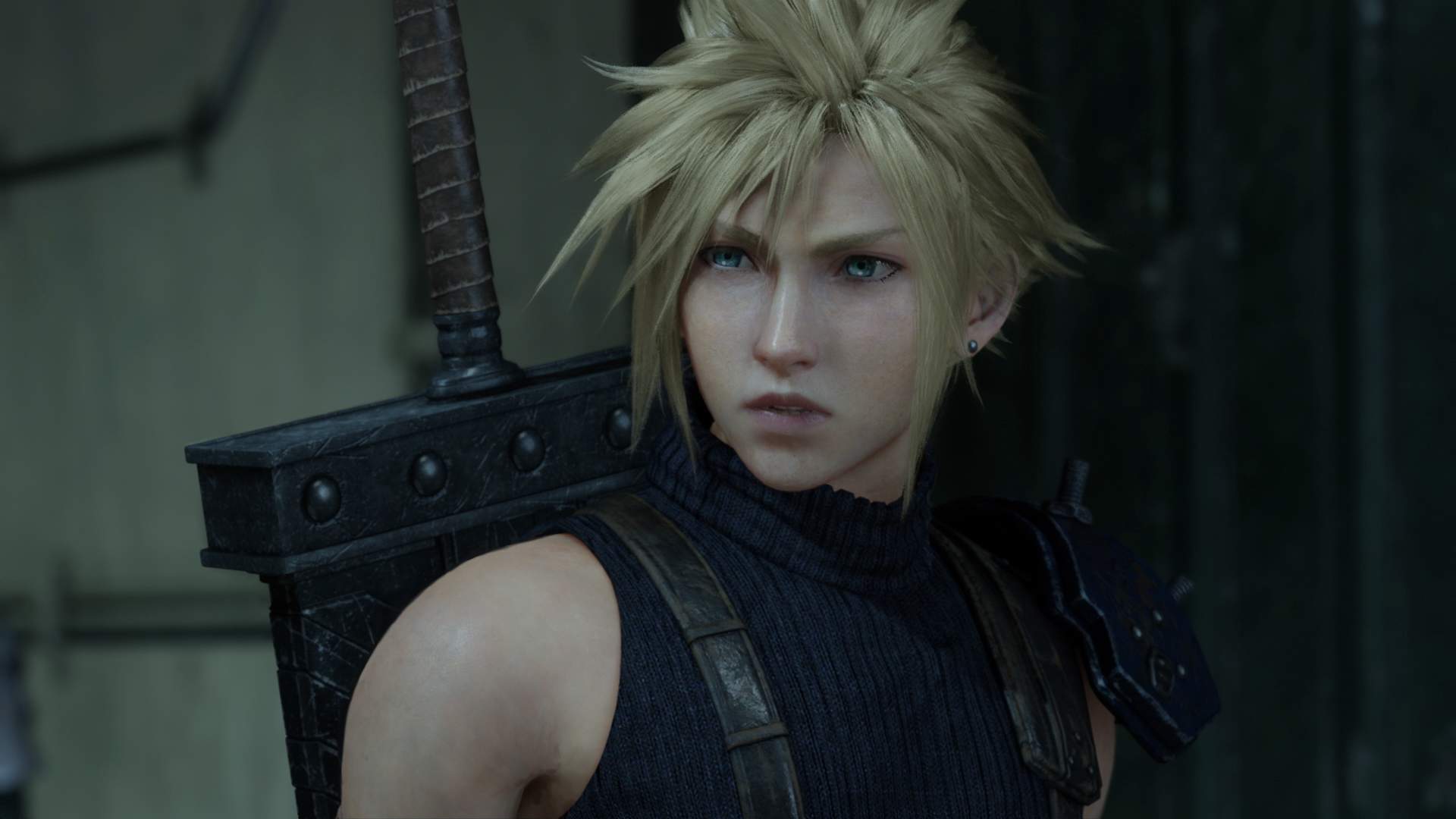 Every playable character in the remake is made to feel unique despite using the same control scheme, fighting in different ways. Switch between party members in battle or just order then through the Command Menu. Naturally, you should learn how to utilize their strengths to make the best use out of them.
Heaney summarizes the crew as such:
Cloud – effective in almost all combat scenarios, with wide-ranging abilities, from staggering to a flurry of attacks. Has a Punisher stance that lets him counter foes after a block
Barret – gun arm is naturally useful for high up or far away enemies. Has utility in his Steelskin ability that lets him be immune from interruption when using magic or abilities
Tifa – deals a lot of damage very quickly and able to apply a lot of pressure on enemies. Can get overwhelmed by enemies, however
Aerith – definitely casts far more potent spells than her allies. Also able to steal MP from enemies, or lay down Holy Circle to allow the party to multi-cast. To be kept at a distance from the epicenter of action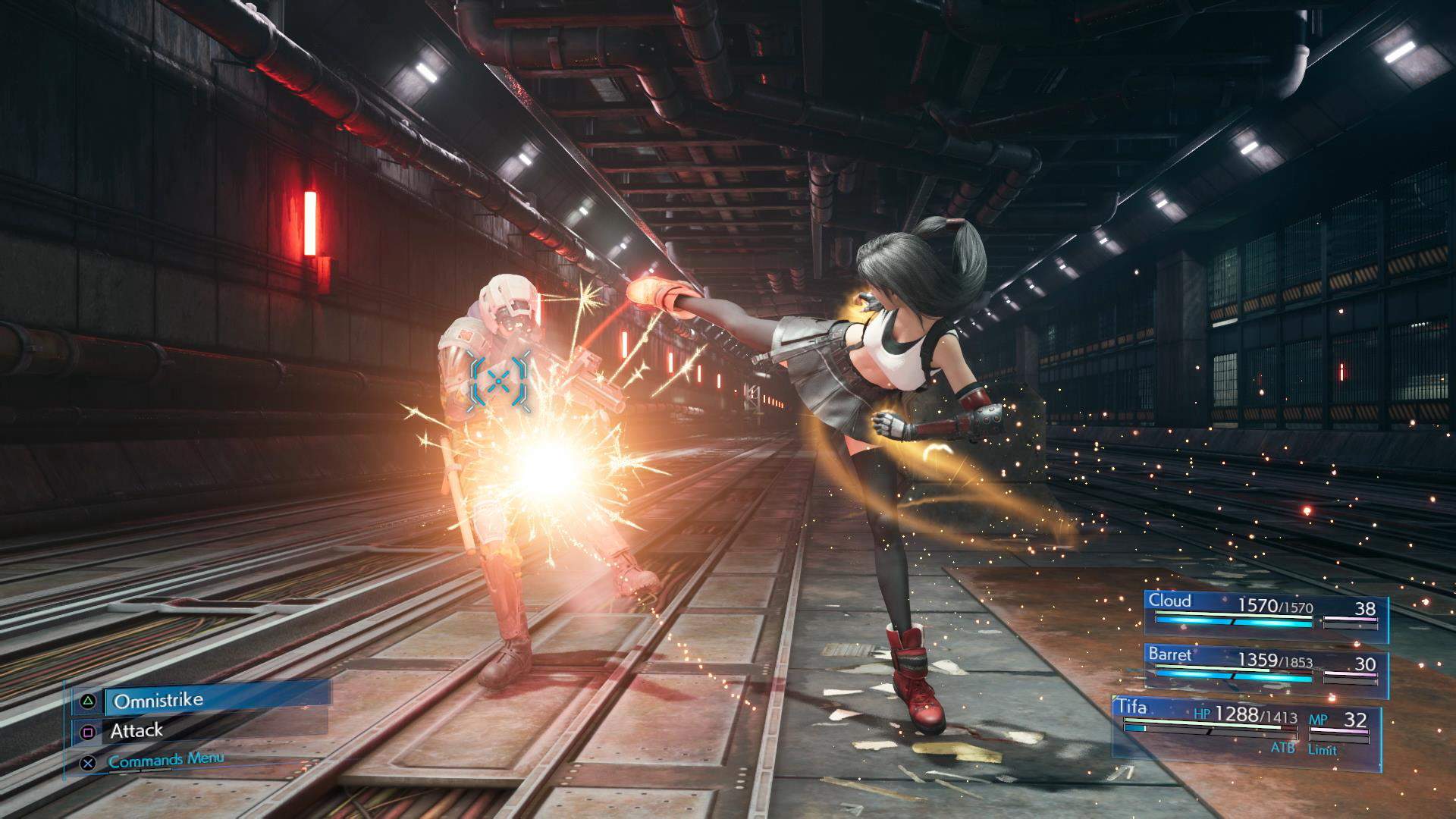 You need the ATB gauge, which you fill it by mashing regular attacks. Spamming the attack may work for the trash mobs, but you'll need more than that to take down the tougher enemies. Utilize what you have for more efficient, and easier, battle! Decide whether you want to stagger a foe first or just hit them with guns blazing.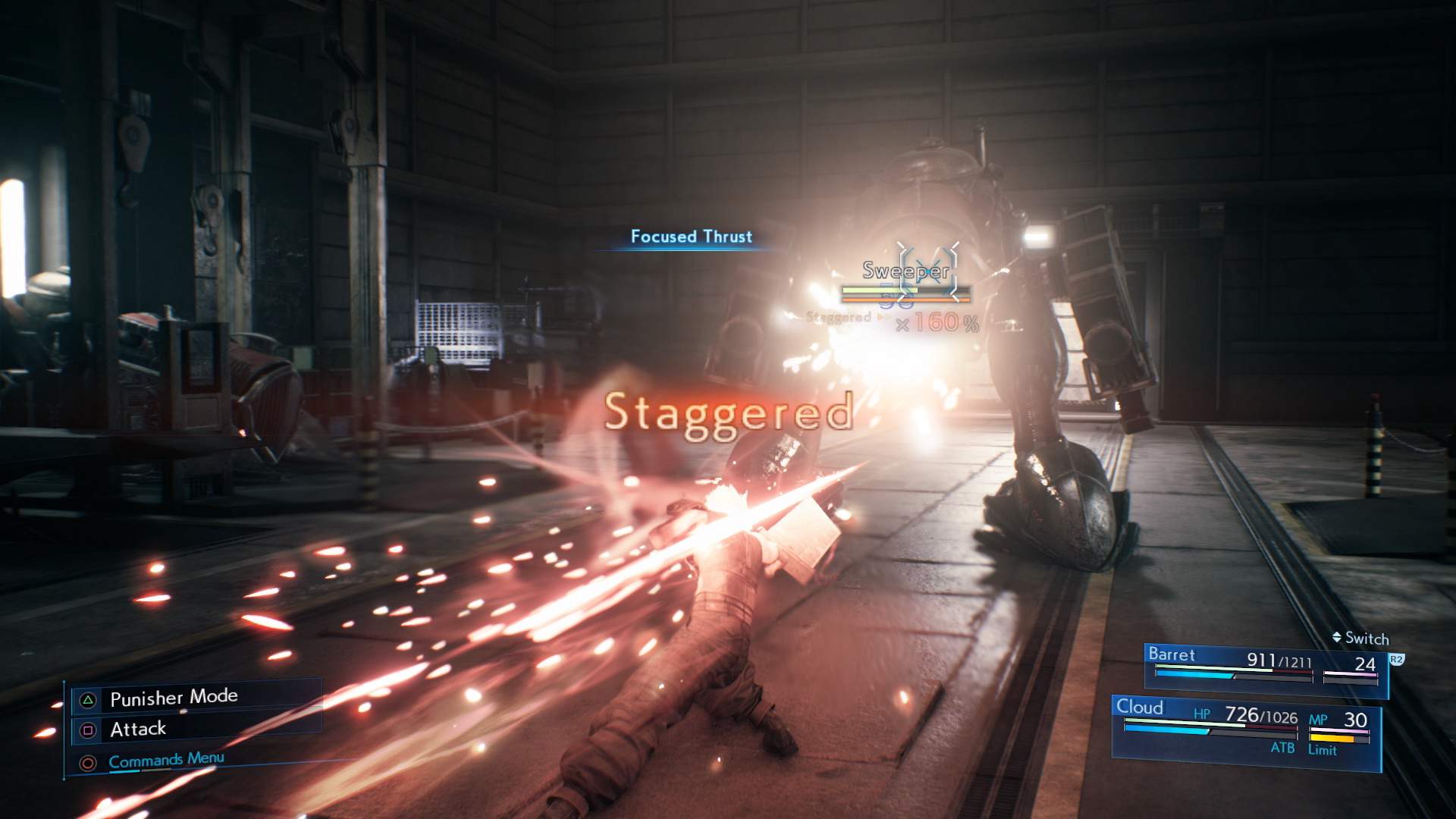 You'll definitely be needing your strategic chops for the bosses! Three of them are mentioned: the Scorpion Sentinel, Air Buster and Abzu. One plan for one boss won't be working for another, with the game sure to keep you on your toes. Positioning, skills you use, are assuredly important. The Air Buster can even detach parts of itself, so you'll need to figure out where to go and what to focus down! These battles may be tough, but they are fair. If you're observant – or maybe even died multiple times – there'll be a pattern for you to figure out and exploit.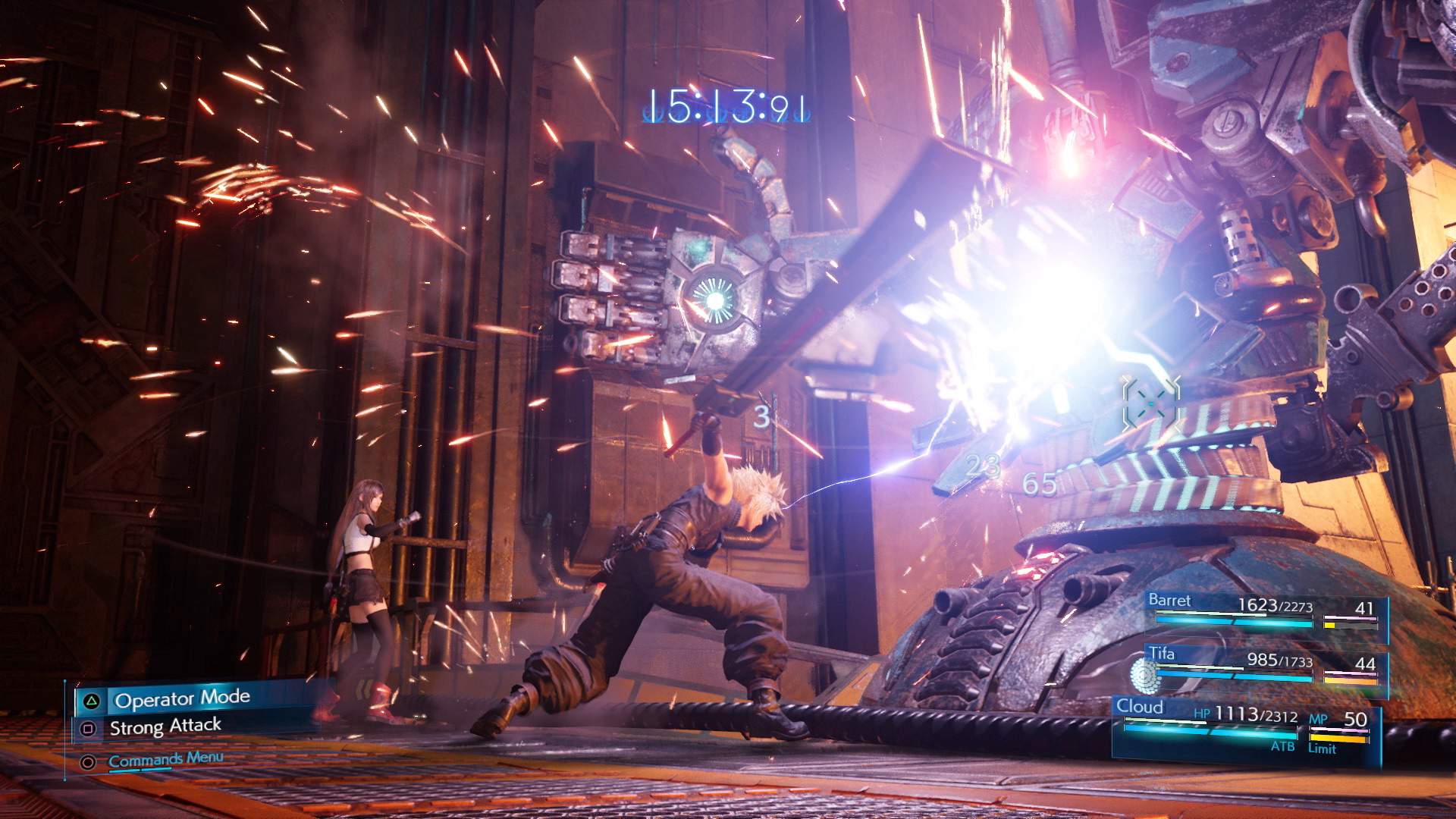 Last but not least is Abzu. It can use the environment against you as well. Game mechanics aren't just for the player to utilize! If you can learn its weakness, it will surely go down with less of a fight. Keep your eyes and your options open, and take down your foe!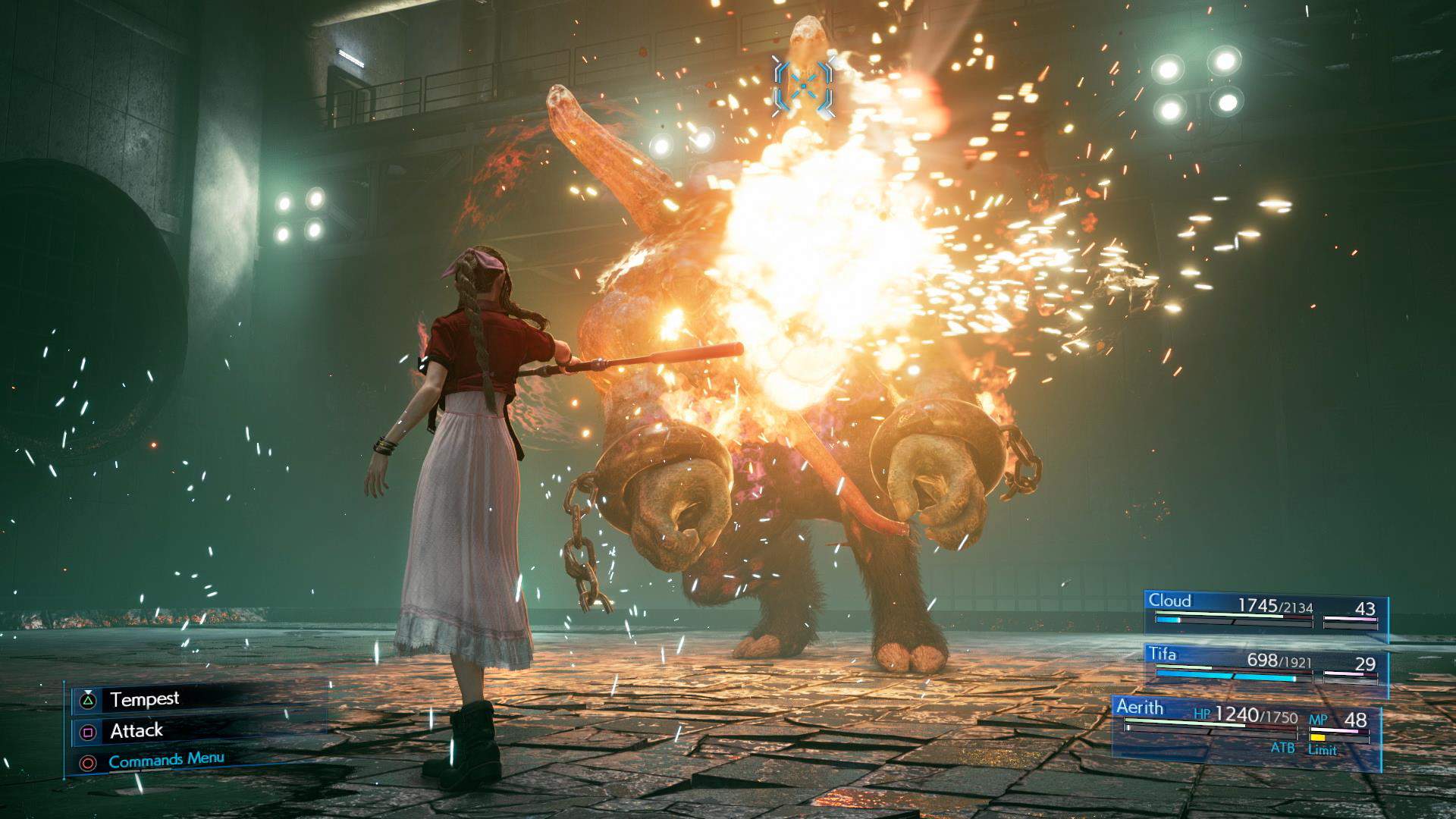 Well, you shouldn't be needing us to tell you to go try out the demo for yourselves again, do you? Give it a shot and practice the combat system yourselves!
Final Fantasy 7 Remake
PlayStation 4
Take a trip back to 1997 but this time different with all the new and amazing upgrades from the REMAKE version!