Monster Hunter Riders was released to quite a bit of fanfare just last month, with fans and non-fans alike jumping in to the mobile Monster Hunter title. We may not have as big a Gathering Hub this time, but we got the chance for an exclusive email interview with Riders producer, Shingo Izumi!
GB: In Monster Hunter Stories, being a rider is supposed to be a secret. In Monster Hunter Riders, however, riders are pretty much everywhere. Can you tell us the connection between Stories and Riders? Are they in the same timeline, or even a parallel world?
Izumi: Similar to Monster Hunter Stories, riders and their partners (Monsties) also exists in the game. But the characters and stories [of Riders] has no connection to Stories. The game system, lore and story background is original to Riders.
In the backstory of Riders, there is a well-known story of ten riders stopping a major catastrophe. Their heroics are remembered and thus respected by everyone.
GB: Being able to switch armours and weapons is a norm for the Monster Hunter series. Why can't we do that in Riders?
Izumi: Every rider has their own reason or story in wielding and wearing their weapons and armours. As with Halcyon's Lagiacrus armour, from a story-telling perspective, it actually tells a part of a rider's story. In this setting, the weapons and armours then become a significant part of a rider's character. We hope that players can enjoy the game with this in mind.
GB: Currently, there are only so few recruitable monsters/monsties. How do you plan to address this?
Izumi: Currently, we are planning to add 3 to 4 monsters every month.
GB: There are many characters in the game, with a lot of them not voiced. How would plan to address this?
Izumi: Depending on the characters, giving them a voice can add more depth to their overall personality. There will be more unique riders making an appearance in the game, so please look forward to it.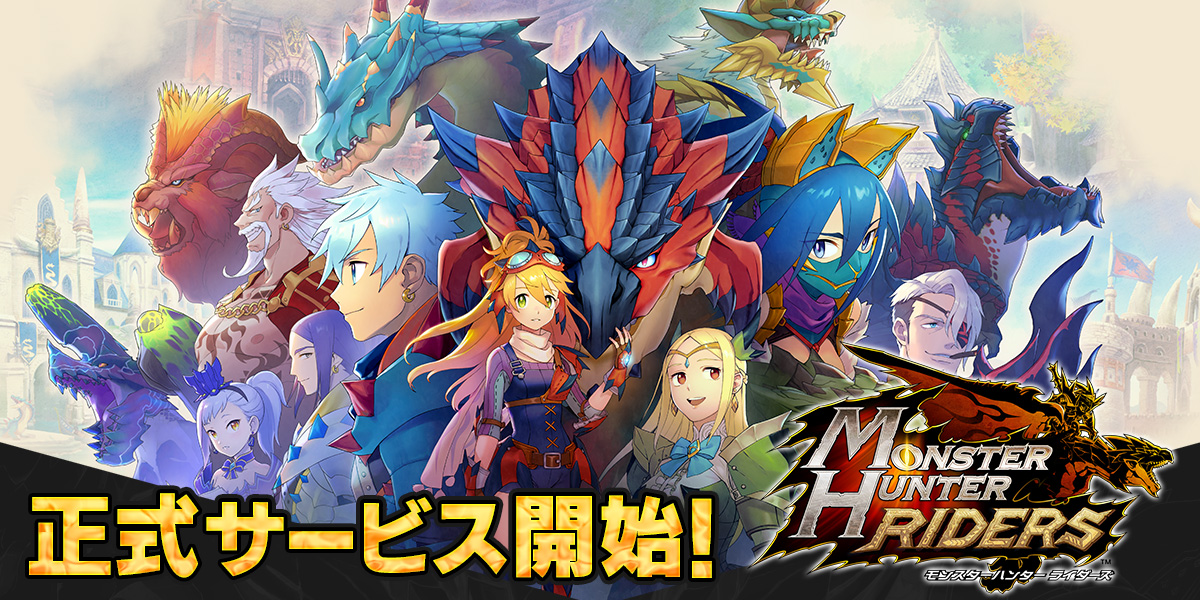 GB: Currently, we feel that a few of the quests are too hard, especially the advanced Rathalos quest. Do you plan to maintain this level of difficulty in the future?
Izumi: We create a quest with the 'motto' of "[a] challenging foe" and "[a] difficult opponent". Players start off by challenging the beginner quest. Should they fail it, then players will need to plan and strategize accordingly to the opponent's weakness. As they play the game, players will gradually get stronger everyday, before they can finally challenge the hardest difficulty.
We hope that new and old players can continue enjoying the game. The "Monster Challenge Quest" will remain as an important feature, and we will be adding different difficulty levels of monster quests.
GB: Will we have a PVP mode in the future? What about raid battles, guild system or even adding friends?
Editor's note: At time of writing, none of these are available in the game.
Izumi: We created the game with the idea of a "single player PVE content", while gathering more partners (monsties) and riders, and gradually increasing their player strength. We want to continue with this mindset/objective to our best ability and provide it to the players.
There is a lot of feedback from players requesting for the friend system and multiplay feature, of course. Right now, we are working on implementing the "add friend" feature. As for multiplay, we are still discussing internally on what kind of multiplay will be able to fit into the game, and meet player expectation.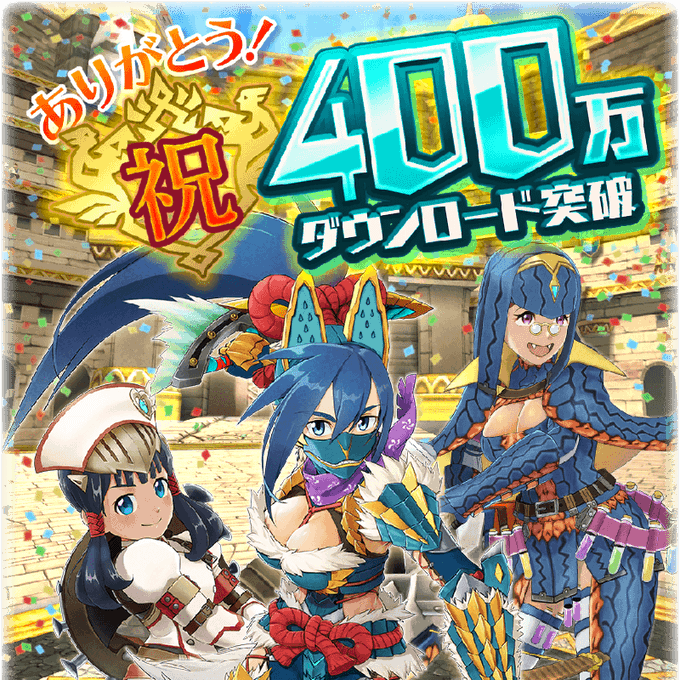 GB: Can you share with us how many downloads the game has at the moment? How much of that are gamers from outside of Japan?
Izumi: As of 19 March, the game has exceeded 4 million downloads. Currently the game is not officially open outside of Japan, thus we are unable to provide the number of worldwide players.
GB: Is Monster Hunter Riders going to have a Global version, or even a Chinese version? Do you have a time frame for that if so?
Izumi: At the moment, we don't have anything new to share. We have already received the feedback regarding localization, so we hope to discuss this further.
GB: Will we be seeing monsters that are introduced into both Monster Hunter World and Iceborne into Riders in the future?
Izumi: Of course, but we cannot give an exact release timing yet.
GB: Anything else you would like to share with us?
Izumi: Thank you for all the support from Monster Hunter fans. Though it might seem we are just repeating ourselves, but we really did receive a lot of feedback from worldwide Monster Hunter fans expressing the hope or need for localization of the game. Even if it's just for one more person, we do hope that more players will be able to enjoy the game. We will continue discussing this internally regarding this possibility.
We'll be looking forward to that localization, hopefully sooner than later. How have you been enjoying the game so far?