Publishers 4Divinity and developers Mundfish had showcased their upcoming title Atomic Heart in an exclusive preview event in Singapore.
The exclusive event held at Reality Rift Clarke Quat shows had guests try out a 2-hour preview of Atomic Heart. The preview event allows participants to experience different aspects and levels of Atomic Heart. We will also have an article for the hands-on preview for game, so do look forward to that when it comes out!
About Atomic Heart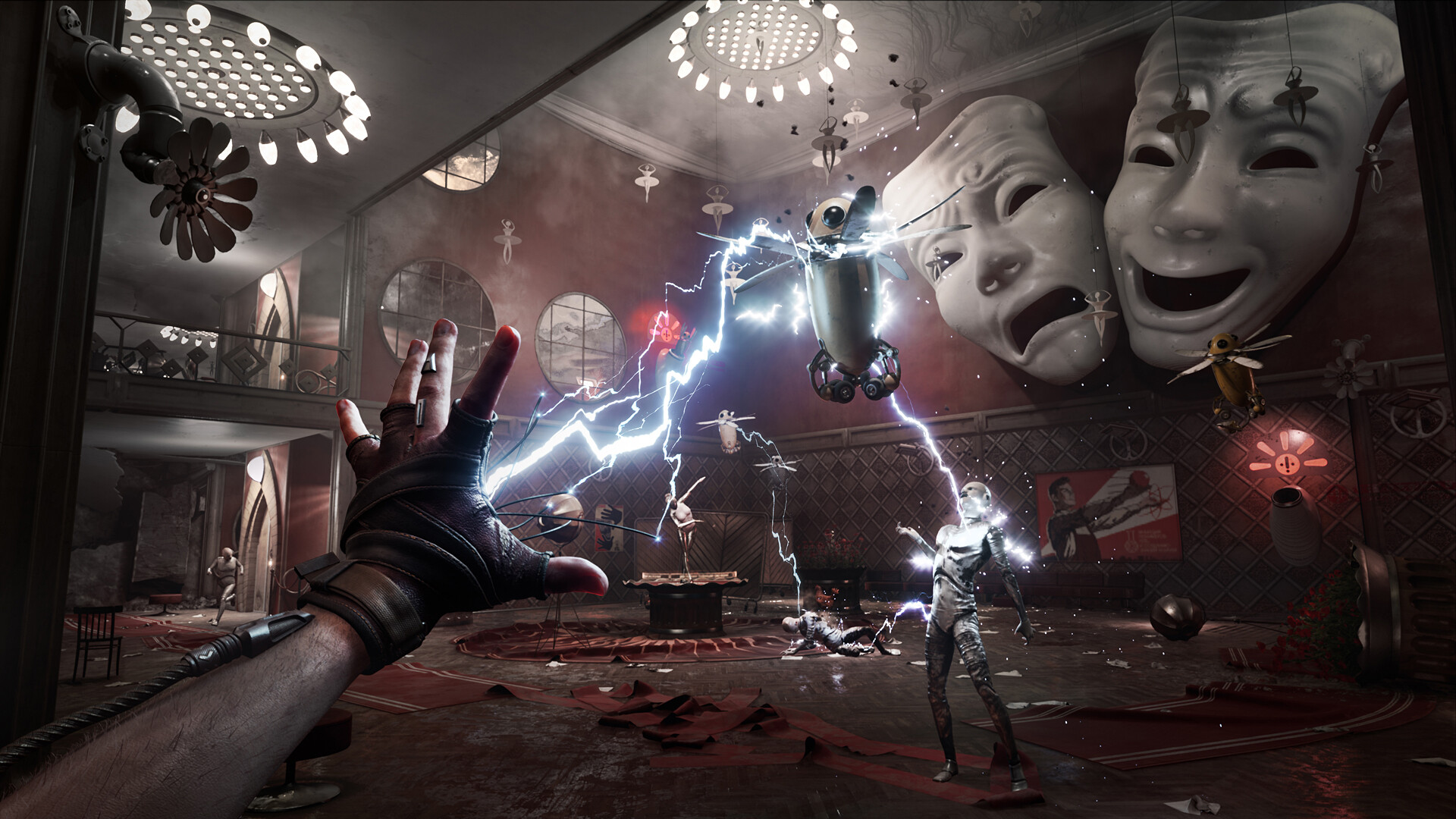 For those not in the know, Atomic Heart is a first-person action-RPG set in a alternate post WWII world. A world of wonders and perfection where humans and AI live in harmony, or so it seems. Players will need to set the record straight and explore a twisted sci-fi world, blasting their way through rogue robots, giant machines and even mutants.
Adapt your fighting style to each opponent, use your environment, and upgrade your equipment to gain the upper hand.
Asia region Pre-orders and Pricing
Atomic Heart is releasing to PC on 21st February 2023 worldwide. Meanwhile, the digital and retail PlayStation version will release on the same day in Southeast Asia and China.
Players can already pre-order the game on Steam that includes a pre-order bonus consisting of the Labour & Science Weapon Skin Pack.
Below are the list of prices for the different versions of Atomic Heart:
Steam
STANDARD EDITION
GOLD EDITION
PREMIUM EDITION
Market
SRP (Standard Retail Price)
SRP
SRP
Thailand
THB 1,490
THB 2,090
THB 2,390
Indonesia
IDR 509,000
IDR 719,000
IDR 859,000
Malaysia
MYR 189
MYR 269
MYR 299
Singapore
SGD 69.90
SGD 99.90
SGD 119.90
Philippines
PHP 1,995
PHP 2,895
PHP 3,390
Vietnam
VND 750,000
VND 1,150,000
VND 1,300,000
China
CNY 239
CNY 339
CNY 399
Hong Kong
HKD 388
HKD 548
HKD 659
Taiwan
TWD 1,590
TWD 2,290
TWD 2,690
South Korea
KRW 69,800
KRW 100,800
KRW 119,800
Japan
JPY 8,800
JPY 13,800
JPY 15,800
PlayStation Store
STANDARD EDITION
GOLD EDITION
PREMIUM EDITION
MARKET
SRP
SRP
SRP
Thailand
THB 2,343
THB 3,306
THB 3,627
Indonesia
IDR 999,000
IDR 1,399,000
IDR 1,579,000
Malaysia
MYR 299
MYR 419
MYR 459
Singapore
SGD 97.90
SGD 137.90
SGD 149.90
Hong Kong
HKD 568
HKD 798
HKD 858
Taiwan
TWD 2,090
TWD 2,990
TWD 3,290
South Korea
KRW 77,800
KRW 109,800
KRW 119,799
Over on the PlayStation Store in Asia (expect Japan and South Korea). players can pre-order the game starting on 16th January 2023. Although, pre-order and release dates in Japan and South Korea on PlayStation consoles will be announced on a later date.
Retail Standard Edition & Retail Limited Edition
RETAIL STANDARD EDITION
RETAIL LIMITED EDITION
Market
SRP
SRP
Thailand
THB 2,480
THB 3,850
Indoneia
IDR 999,000
IDR 1,690,000
Malaysia
MYR 319
MYR 489
Philippines
PHP 3,950
PHP 6,150
Singapore
SGD 99
SGD 149
Hong Kong
HKD 548
HKD 858
Taiwan
TWD 1,990
TWD 2,990
Pre-order details and local prices for the retail version in Japan and South Korea will be announced by Epicsoft Asia and Beep Japan at a later date.
Standard Edition, consisting of the base game and the Labour & Science Weapon Skin Pack
Limited Edition, which includes the base game, the Atomic Pass and premium weapon skins, an exclusive steelbook case, a beautifully printed artbook, a set of stickers featuring robot characters from the game and a specially designed outer box.
---
For more information on Atomic Heart, do check out the game's official Asian website here. Additionally, we had also talked with publishers 4Divinity in an interview.
---
Check This Out Next
---