Pre-registrations have opened for World of Dragon Nest! 100 Red Diamonds and milestone rewards will be available. The game's launch date has also been set for 8 January 2020!
The Facebook page declares five Must-Do Things in the World of Dragon Nest:
Hunt the Dragon in an open world
Pick your character and gender freely
Swap weapons and create infinite combos
Play various fun events with friends
Enjoy a Life Like system
Registering now will give you a chance to win the exclusive Tricycle mount as well as 50USD worth of items when the game launches.
Pre-registration rewards include:
15,000: 3 x Normal Resurrection Scroll
35,000: 5 x [Ticket] Cerberus Nest
75,000: 50,000 x Gold
150,000: 1 x Fatigue Potion(s)
300,000: 100 x Red Diamonds
System requirements have also been posted, which you can note below:
Android
iOS
Minimum
4 Core: 2.5Ghz
(Samsung Galaxy S5)
iPhone 6s
CPU
2GB
2GB
RAM
5.0
11.2
OS
Recommended
8 Core: 2.3Ghz
(Samsung Galaxy S7)
iPhone 7 Plus
CPU
4GB
4GB
RAM
6.0.1
13
OS
Space required: 4GB
We previously tried out the Closed Beta Test quite a while back, which you can check out here. Coming in the Grand Launch are a whole host of new features too! They're as follows:
New character: Slayer
60 FPS gameplay
New Dark Nest
Sea Dragon Nest
Flashy weapon effects
Reset Skill system
Seal Skill system
More effective Debuffs in PVP
Sudden Quest system
Dance Event: Funky Funky Stage
3 New Nests
Monsters with blocking ability
Episode 3
? Get Ready! 8 JAN 2020, Plenty New Feautures await!

? Get Ready!!8 January 2020, available on both iOS & Android! ?.Along with plenty of new features you've never seen in the Closed Beta!- New Character: Slayer!- 60 FPS gameplay available!- New Dark Nest!- Sea Dragon Nest!- Various flashy weapon effects!- Reset Skill System!- Seal Skill System!- More effective Debuffs in PVP!- Sudden Quest System!- Dance event 'Funky Funky Stage'!- 3 New Nests!- Monster with blocking ability- Episode 3 Added!Can't wait to see you again, Dragon Slayers.Can't wait!! ⚔️

Posted by World of Dragon Nest on Friday, 29 November 2019
Look forward to the release of World of Dragon Nest!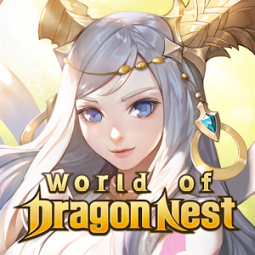 World of Dragon Nest
Android, iOS
An open world mobile MMORPG. Welcome back to the World of Dragon Nest!
---
Check This Out Next
---