With a new banner refresh that will last until 31 December 2021, we have the addition of Tamamo Cross to the Uma Musume stable.
★3[疾風迅雷]タマモクロス(CV:#大空直美 さん)が登場!
中距離や長距離を稲妻のように差しきる、底知れないガッツを秘めた浪花育ちのウマ娘です!
ガチャで獲得すると今だけ「タマモクロスのピース×90」がおまけで付いてきます!#ウマ娘 #ゲームウマ娘 pic.twitter.com/SkXVis2tYS

— ウマ娘プロジェクト公式アカウント (@uma_musu) December 22, 2021
After much deliberation and occupying Japanese trending topics on Twitter for what seems like an eternity now, Tamamo "White Lightning" Cross has finally made her appearance as a training horse.
As expected she will adopt the betweener strategy for the medium and long distances, but can easily be tweaked to run as leader although we would not recommend that. Interestingly enough, she can act as a chaser too, although the effectiveness of doing so is unknown at this juncture due to lack of data. As with most others it is best to just run Tamamo Cross using the most obvious strategy, given how her tool kit favours her being a betweener. It is unfortunate that she has an acceleration and healing ability that she will not be able to take advantage of, unless you make the necessary adjustments, which again, is not recommended. Now that we have decided on how to play her, it is all smooth sailing from here on out. Stamina and power training bonuses mean that you will have solid results prepping her for the longer distances. Furthermore, her campaign events grant you a combination of discounted abilities and bonus skill points, so scoring big points in PVP and overwhelming opponents in the champion's meeting can be achieved with relative ease. Get her now.
Uma Musume: Pretty Derby is currently available on Android and iOS for mobile, and DMM Games for the PC.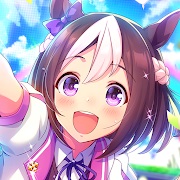 Uma Musume: Pretty Derby
Android, iOS
Horse girls take to the track! Train up these cute horse girls to be the best of the best.
---
Check This Out Next
---