The results are in for some of the most desired anime men in 2021, at least in the Japanese Twitter sphere. The list of 100 men were voted on by so-called "yumejoshi", a term typically used to refer to women who "ship" themselves with the characters. Simply put, they're part of the "husbando" camp, no different from the "waifu" camp.
100. PIERS (POKEMON SWORD / POKEMON SHIELD )
Get yourself a guy who looks rough, but is actually nice and cool, concerned for his hometown, his sister, and also supports the player (character) in their journey all the way.
99. LUCIFER ( OBEY ME! )
The eldest of the seven demon siblings can be your devil or… well, still your devil. His position sees him have lots of money, power, and status. He's terrible at expressing his affection though, so there's surely great opportunities to tease him mercilessly.
98. IKUYA KIRISHIMA ( FREE!! )
Let this boy swim into your heart! He can take a little while to warm up to you, but once you get to know him, he's one who takes things seriously, maybe a little too much. He does learn though, good for him.
97. HARUKA NANASE ( FREE!! )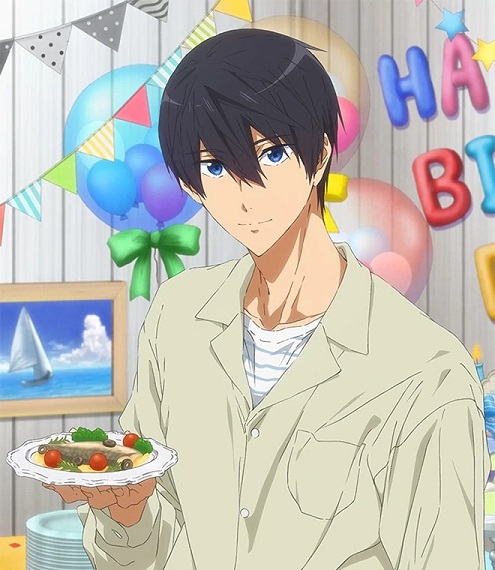 Fellow swimming competitor slightly overtakes his friend in winning hearts. Seemingly only ever obsessed with the water and swimming, he's not best in verbal communication to start. Don't let that stop you from knowing this genius!
96. RINNE AMAGI ( ENSEMBLE STARS! )
This idol would take a gamble on everything and anything, even his own life. He's liked for exuding his own charm, loving his younger brother, and also perhaps being a little clingy and apparently always proposing marriage…
95. SYMBOLI RUDOLF ( UMA MUSUME )
In a list almost exclusively populated by men, the so-called "Emperor" stands out. As student council president, she's a reliable leader who's always cool and calm, but has a mischievous side that draws her fans to her.
94. CHIAKI KASHIMA ( TORAWARE NO PALM )
The highlighted comments show the duality of man, simply admiring his looks, or seemingly wistful about someone who has left an incredibly deep impression on them…
93. OZ ( MAHOUTSUKAI NO YAKUSOKU )
Call him daddy (literally). An incredibly powerful wizard whose character development involves adopting a kid, he's trying his best.
92. JACK HOWL ( TWISTED WONDERLAND )
With the English localization coming soon, maybe you'll learn why exactly this so-called "tsundere" is beloved. He may look rough, and certainly would appear so at first glance, but he's got his own code that he follows that he can devote to the ones he cares for.
91. YUTA OKKOTSU ( JUJUTSU KAISEN )
The protagonist of the series' movie, he's tried hard to improve himself in his past. The highlighted comment admits to falling in love with him in the movie, so maybe you should give that a watch to learn why.
90. KIKUTA MOKUTARO ( GOLDEN KAMUY )
Sometimes, you just want some eye candy, and commenters certainly feel that way, liking his more "adult" appeal. Why not have a shot of whisky with him, on the rocks?
89. LEVI ACKERMAN ( ATTACK ON TITAN )
Man's gone through some tough times, to say the least. There's plenty of appeal in having the so-called "strongest soldier of humanity" be able to protect you from the threat that his world has.
88. KUWANA GOU ( TOUKEN RANBU )
He's got his brothers in the same sword family, the guy who seems to be simply vibing with farmwork, and one of the sweetest people to be around. He's got his analytical side too, even if he might mostly only apply it to agriculture.
87. MEGUMI FUSHIGURO ( JUJUTSU KAISEN )
He may appear stoic and uncaring, it's undeniable that his wish is to protect those he deems good or kind. He may not see himself to be a hero, but he surely is to the many others he's put his life on the line to protect, sparing no mercy for those who dare cross the line.
86. TENGEN UZUI ( DEMON SLAYER / KIMETSU NO YAIBA )
People may criticize him for having multiple wives, the fact that the relationship in the series is consensual and fans are more than willing to add to that number, should tell you enough about his character.
85. ZHONGLI ( GENSHIN IMPACT )
Perhaps he might rank higher in the future? For now, anyone who's played through Genshin's story will be well acquainted with his gentle nature, always knowledgeable, and also eternally broke self.
84. SUMIHARU INUKAI ( WORLD TRIGGER )
Don't be fooled by his amicable nature. He may always be friendly and good-natured even in battle and facing his opponents, but he's got his calculating side too. The way to his heart might actually be through his stomach (food).
83. NEJI KOKUTO ( JACK JEANNE )
The genius and leader of his class, his eccentricities can be both a charm point or one to avoid, depending on your tastes. Considering his ranking, it leans on the former.
82. KEN RYUGUJI / DRAKEN ( TOKYO REVENGERS )
His tattoos and hairstyle does make him look the part of a gang member. That hasn't stopped people from loving him after they look past that facade, and even dismaying the fact he has a "canon" romantic interest.
81. FUJI KISEKI ( UMA MUSUME )
To make this list, it almost seems like you need to be a princely woman to make the cut… she certainly leans into that, flirting with her admirers while also being dependable and suave.
80. SHOTO TODOROKI ( MY HERO ACADEMIA / BOKU NO HERO ACADEMIA )
You too could help him move on from his tumultuous past. He's a highly talented individual for sure, and he could use your support as after all, he's still a good guy through and through.
79. KASEN KANESADA ( TOUKEN RANBU )
As one of five starter swords, he's got plenty of time to charm you as the years go by. With both a poetic and somewhat bloodthirsty side, you too can choose him to be by your side through thick and thin.
78. RAIHAN ( POKEMON SWORD / POKEMON SHIELD )
Whether you've loved him on the game's release or got to know him through the anime, his passion is one to be behold. A determined guy who has his sights on defeating his rival, let's see who wins first.
77. INOSUKE HASHIBIRA ( DEMON SLAYER / KIMETSU NO YAIBA )
The unmasking has likely endeared far more people than you might expect to him. Whether it's with his boar mask or without, you likely love his "wild" side to get him this far.
76. DEUCE SPADE ( TWISTED WONDERLAND )
Considered something of a delinquent, his naivete and reformed self has endeared him to fans. His clumsiness, earnestness and straightforwardness are all seen as charm points.
75. SEIICHI YUKIMURA ( PRINCE OF TENNIS )
Though the series itself may not be especially active, any collaborations can still rope in older and new fans attracted to his demeanour: reliable, skilled, and overall cute.
74. SANEMI SHINAZUGAWA ( DEMON SLAYER / KIMETSU NO YAIBA )
Not one good with words, he nonetheless loves his family, wanting to mend his relationships in the few ways he knows how: protecting them from the demons in their midst. A commenter loves him so much he's reignited their passion, good for them.
73. NIKKARI AOE ( TOUKEN RANBU )
Initial impressions can make him seem rather suspicious, besides some angst over killing ghosts. Following his appearances in other media, as always, this gadfly has a more, say, contemplative side to him behind his smile.
72. DERUHA ( THIS COMMUNICATION )
Deruha is a survivor of a destruction of humanity in his world. If he had died in despair as he had originally wanted to, we wouldn't see him in this list. He's the strong and rational type, and his fans love his type of character.
71. CHOTARO OTORI ( PRINCE OF TENNIS )
Polite, soft-spoken, wholly dedicated and loyal: truly the most sought after qualities. His fans seem to like the idea that he seems to love everybody, and will dedicate his all should he fall in love with someone who can return his feelings in kind.
70. TAIJU SHIBA ( TOKYO REVENGERS )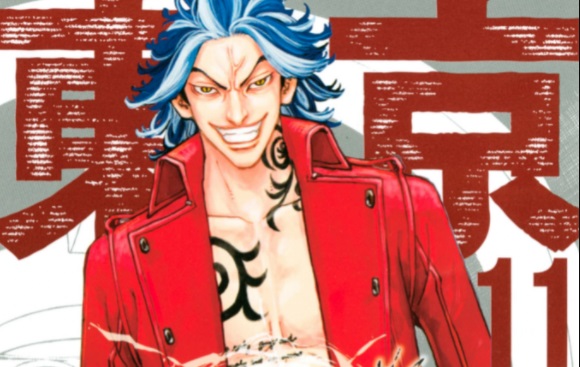 His fans want to make him happy and support him in the difficulties he faces in his life. There's also the fact that he's big and strong, and they find him handsome.
69. TOJI FUSHIGURO ( JUJUTSU KAISEN )
One supposes since he's already a father, his appeal goes up higher. He's proven his strength as the so-called "sorcerer killer", and his love for his family. Also, nice.
68. NAOYA ZENIN ( JUJUTSU KAISEN )
If you're the type to thinks "if evil why sexy", you will understand his fans, going by the highlighted testimonials. If you also want to see him get his comeuppance, there's an appeal there too.
67. TATSUHITO IKOMA ( WORLD TRIGGER )
For the Kansai dialect enthusiasts, he's a deadpan guy who likes to fool around with his friends, capable of "serious mode" when the time calls for it. He'd really like a skill to impress and be popular with girls, having picked up guitar for this purpose.
66. AZUKI NAGAMITSU ( TOUKEN RANBU )
Get some of the most paternal vibes from this ever reliable sword. He'll even make sweets for you too, if you so wish, and for the children under his charge.
65. OKADA IZOU ( FATE/GRAND ORDER )
Sure, he may look like a bum regularly who enjoys too much gambling and drinking, but he sure cleans up good, no? You might even feel affection for him even as he gets sick on your floor for Valentine's Day.
64. YAMANBAGIRI KUNIHIRO ( TOUKEN RANBU )
One of your potential starter picks, he starts off having quite a few complexes, which you can see him gradually grow out of. Trust him, and he'll be sure to have your back.
63. UGUISUMARU ( TOUKEN RANBU )
He looks calm with an undercurrent of 'weird', to say the least. A commenter describes the sudden shower of love post his character development training arc as somewhat confusing, but it's nice nonetheless to be receiving such affection.
62. GINTOKI SAKATA ( GINTAMA )
While the titular character of his series is probably only ever known for his (and his friends') bumbling antics, when he's actually 'getting serious', it's too much for some of his fans.
61. ASHIYA DOUMAN ( FATE/GRAND ORDER )
Someone seemingly capable of everything, yet has a complex revolving around one certain person, failing to catch up time and time again. He's not the nicest person, but hey, we've established the realm of "if evil why sexy". Just look at that final Ascension art.
60. RUGGIE BUCCHI ( TWISTED WONDERLAND )
Giving off the sweetest innocent cinnamon roll vibes, you can surely put him on your list of "most adorable boys you'd want to pamper", and he'd likely return that fluffy affection twofold.
59. TARTAGLIA ( GENSHIN IMPACT )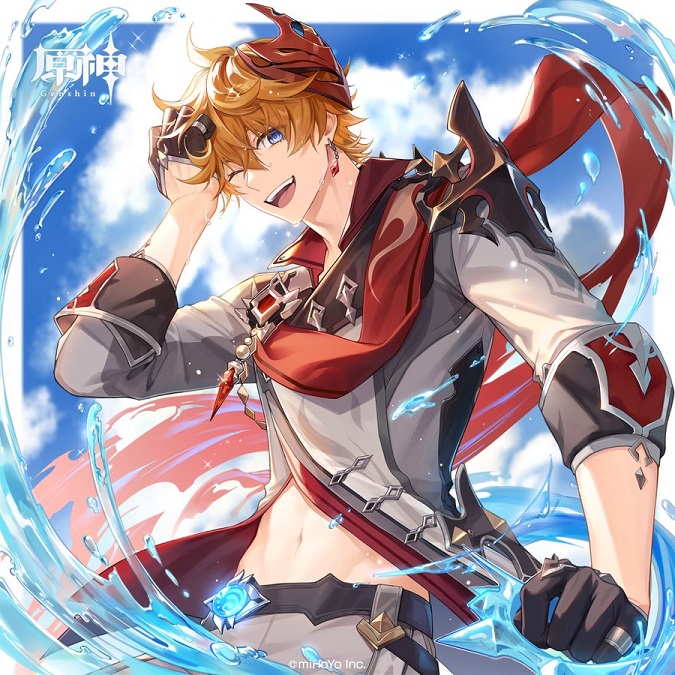 Everyone loves a bit of a murderous man in their life, and clearly, especially one who is 100% sweet on his family. He's also super loaded, never mind that he's effectively in some shady crime organization.
58. KUNIMITSU TEZUKA ( PRINCE OF TENNIS )
His fans sound absolutely in love with his determination and drive, besides one thoroughly passionate fan getting driven crazy by his voice and making repeated trips to see him on screen.
57. GOLD SHIP ( UMA MUSUME )
This horse girl has drop kicked her way into many people's hearts as it appears. She's arguably even more recognizable than the poster girl Special Week. As brash as she appears, she does love the people in her life, and that's what's important.
56. RIO MASON BUSUJIMA ( HYPNOSIS MICROPHONE DIVISION RAP BATTLE )
An anime military man must have a certain kind of appeal. He's got it all: good looks and body, strong fighting spirit and calm demeanour.
55. SHUICHI AKAI ( DETECTIVE CONAN / CASE CLOSED )

If he's not being paired off with a certain 'rival' of his, he's a pretty popular pick to be one's significant other. The highlighted comments appear to love his movie appearance, so perhaps that would be a good starting point.
54. BAJI KEISUKE ( TOKYO REVENGERS )
Loved for his straightforwardness and compassion, here's a guy who would really give everything for the friends he cares for. By this point, this should be a recurring pattern in this list.
53. FIGARO GARCIA ( MAHOUTSUKAI NO YAKUSOKU )
The "kind", "charming" "32-year old" "Southern" country "doctor" tends to be referred to as dubiously as the quotes make him seem to be even by his "fans", but that in turn could be his charm point.
52. MITHRA ( MAHOUTSUKAI NO YAKUSOKU )
Eyebags and apparent perpetual tiredness must be sexy. He also has a certain naivete and somewhat unsettling disposition that is nonetheless appealling.
51. NERO TURNER ( MAHOUTSUKAI NO YAKUSOKU )
He's hard on himself and tends to be private, but he is indeed hardworking and can care for people. He can also do the cooking, for extra charm points.
50. YAGEN TOUSHIROU ( TOUKEN RANBU )
He differs from his multitude of brothers in his out of combat clothes, but not his dedication to you as his master. His deep voice belies his appearance, wanting to be a reliable elder brother and also for you to count on him.
49. MAMMON ( OBEY ME! )
He tries to put on a cool front, often being shouty and appearing immature even, but he is a big softie and can easily sense if something is wrong with his brothers or the player character (you, in other words).
48. CHIFUYU MATSUNO ( TOKYO REVENGERS )
If he likes someone, it'd be pretty single-mindedly, so that dedication is what's appealing to at least one commenter.
47. NIKKOU ICHIMONJI ( TOUKEN RANBU )
Charm points include glasses, being tall, a cool elder brother, his general design, being a fan of his voice actor (Okiayu Ryoutarou), hardworking… you get the gist.
46. YUJI ITADORI ( JUJUTSU KAISEN )
From the very start, you know this is a guy who would throw himself in front of danger to protect you. Being a determinator is pretty much standard if you want to make this list.
45. HAJIME TSUKISHIMA ( GOLDEN KAMUY )
Considering who his superior is, it's amazing how he can remain stoic and steadfastly loyal to the point he would do anything necessary to produce results. Seeing himself in a point of no return, he can still care for his comrades as he heads towards the end of the line.
44. IDIA SHROUD ( TWISTED WONDERLAND )
He sure looks gloomy, but it's the inside that counts. Appeals to people who just want to fuss over someone, presumably.
43. JAMIL VIPER ( TWISTED WONDERLAND )
It seems that Jamil has cast a spell on the fans who saw him during the game's summer event, one unable to determine the exact moment they had fallen for him: be it his smile, his eyes, or his demeanour.
42. TAKASHI MITSUYA ( TOKYO REVENGERS )
The elder brother, a gang member, and part of the handicrafts club: there are many facets to this man, and all of them are equally attractive to his fans.
41. LEONA KINGSCHOLAR ( TWISTED WONDERLAND )
As one who bore witness to the waves made by this card, his passionate fans point out all his charms both good and bad: wanting to avoid trouble yet caring for others, a charismatic person who treats others as pawns as he sees fit, what's not to love?
40. DAIHANNYA NAGAMITSU ( TOUKEN RANBU )
Already one with a gentle and patient personality, his character development journey as only made him more so to make the perfect husband.
39. ACE TRAPPOLA ( TWISTED WONDERLAND )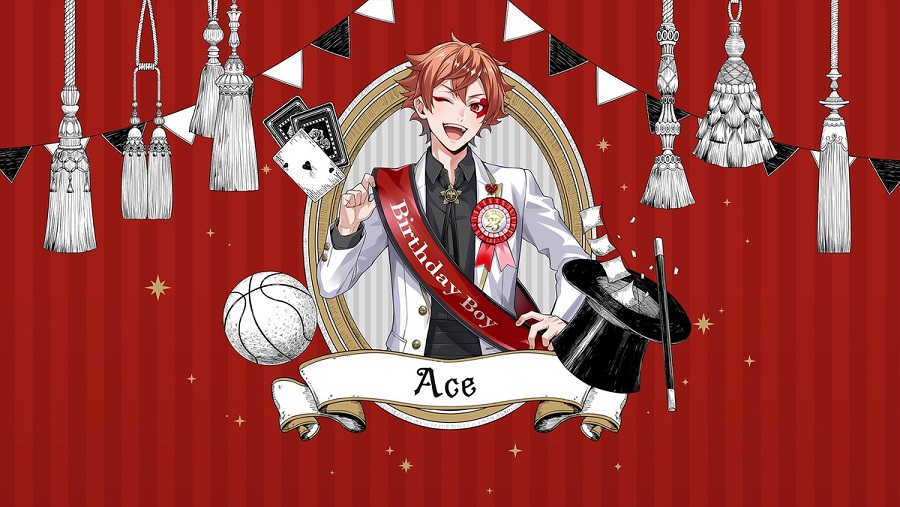 Cheerful and mischievous, he's pretty outspoken and can come across as rude. Still, he does also stand up for others if even he thinks it too ridiculous. Overall, "ideal", though not topping the rankings.
38. HIZAMARU ( TOUKEN RANBU )
One could say he's got a bit of a complex thanks to his brother, but he is still one with his own honour and spirit. Leave it to him to watch your back.
37. KASHUU KIYOMITSU ( TOUKEN RANBU )
One of five starter swords, Kashuu is arguably one of the more breakout characters, getting solo performances on the stage. He's got his tragic past and inferiority complex, and will do all he can to get your attention.
36. HIGEKIRI ( TOUKEN RANBU )
The air-headed elder brother of Hizamaru's, he might initially appear unreliable, but much like his brother, there is a reason why there are so many legends about him. If you'd like a somewhat more "my pace" partner, maybe you'll take a shine to him.
35. KYOJURO RENGOKU ( DEMON SLAYER / KIMETSU NO YAIBA )
With such a burning spirit (no pun intended?), there's no denying how much attention he can draw by being larger than life. He can lighten the mood just by being there, and with him around, you feel that nothing could possibly stop him in his goal to protect the ones he loves.
34. JYUTO IRUMA ( HYPNOSIS MICROPHONE DIVISION RAP BATTLE )
He might look smart and professional, but he's the corrupt cop who believes the ends justifies the means. You could say he's a knight in sour armour, nonetheless driven by his creed to do right, even if he has to get his hands dirty.
33. SUWA KOTARO ( WORLD TRIGGER )
He's loud, vulgar and a touch arrogant, which doesn't stop him from being very approachable and someone you can easily get comfortable with. The bad boy who's actually a good guy, perhaps.
32. MASATAKA NINOMIYA ( WORLD TRIGGER )
Him being on the list is unsurprising if you've followed the series. As a squad leader where everyone is smartly dressed in suits, he's the ace you would love to have on your team, among other things.
31. MANJIRO SANO ( TOKYO REVENGERS )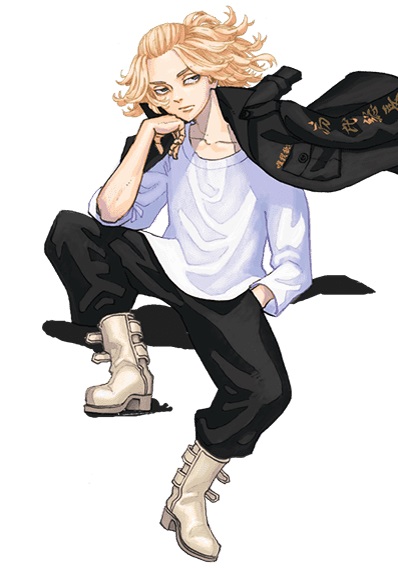 The parental instincts appear to kick in for some, since he's gone through A Lot to say the least. He's doing his best, but he can certainly benefit from his fans' support.
30. SAICHI SUGIMOTO ( GOLDEN KAMUY )
Come hell or high water, expect him to be there for Asirpa on their journey for the fabled goal. At this point, even death would run screaming from the strength of his spirit.
29. OOKANEHIRA ( TOUKEN RANBU )
Long time fans will remember the memes about his nonexistence. With his manifestation, he shows that he's got a complex, sounding like he doesn't feel he's being properly acknowledged. As prideful as he is, he doesn't shy from the small stuff.
28. KATSUKI BAKUGOU ( MY HERO ACADEMIA / BOKU NO HERO ACADEMIA )
Someone with a cute nickname can't possibly be all that bad. Indeed, his explosive personality could obscure his character growth from someone who thinks of no one but himself, to genuinely learning from his mistakes.
27. RONALD ( THE VAMPIRE DIES IN NO TIME ) 
One half of the apparent "and then they were roommates" trope, he checks off a lot of typically popular design elements. He's physically strong with a sensitive side, so if he's not already taken by the vampire he lives with, he could be a good choice.
26. YAMANBAGIRI CHOUGI ( TOUKEN RANBU )
The source of Yamanbagiri Kunihiro's angst, the "original" is accordingly somewhat haughty. He'll be friendly to you as his master, while the others in his midst may not be so lucky. He's got good reason to feel so confident though, if you're so inclined.
25. JADE LEECH ( TWISTED WONDERLAND )
One half of a pair of twins, he gives off an aura of condescension, yet when faced with something he's unfamiliar with, that weakness is charming. It almost seems like he's learning how to be 'human', which can be appealing.
24. SHINSAKU TAKASUGI ( FATE/GRAND ORDER )
A man so desired that players universally mourned his status as a non-playable Servant, that alone should tell you how much they really wished him to be in the gacha even at such godawful pull rates.
23. HYAKUNOSUKE OGATA ( GOLDEN KAMUY )
A man who strikes both fear and love, maybe you need to have a streak of masochism to be in love with this guy.
22. TORU AMURO ( DETECTIVE CONAN / CASE CLOSED )
This man of many mysteries has many spoiler-laden layers to him. If he's not busy being someone else's husband, he's the fan's.
21. MOMOHITO HANAZONO ( iDOLM@STER SIDEM GROWING STARS )
One of the latest members to the SideM cast has stolen many hearts, having seemingly found his reason for living through the Producer (you). The protective instincts are strong.
20. OTONOSHIN KOITO ( GOLDEN KAMUY )
Here's a guy who shows so much devotion it can be seen as worship with a laundry list of skills to showcase the depth of his talents. Someone giving his all in whatever he does is hardly a bad thing, though one wonders about his choice of role model.
19. SHOKUDAIKIRI MITSUTADA ( TOUKEN RANBU )
He can do the cooking AND the cleaning! He's got a cute nickname befitting a big teddy bear like him, never mind his embarrassment about his "uncool" name. He's quite cheery despite whatever potential angst lies in his history, a truly wonderful husband candidate.
18. SAITO HAJIME ( FATE/GRAND ORDER )
There must be something to be had with somewhat unkempt, older-looking anime men in either a suit or a Shinsengumi haori. What matters is the heart though, and this guy's got that covered with his desire to protect his master.
17. HARUCHIYO SANZU ( TOKYO REVENGERS )
Polite as a youth, more rough as an adult, either way, this guy's looks is his selling point. While the spotlight hasn't necessarily been on him in the series proper, what is there is enough to captivate his fans.
16. RAN HAITANI ( TOKYO REVENGERS )
Who cares if the guy's got no actual redeeming qualities? Good looks can get you far in a dreamy fantasy, which seems to be at least partially the case for this one right here.
15. FLOYD LEECH ( TWISTED WONDERLAND )
Beating out his twin in husbandry material, a fan confesses not knowing how they got here, besides finding absolute perfection in a character voiced by Nobuhiko Okamoto. Good luck to you.
14. TREY CLOVER ( TWISTED WONDERLAND )
Here comes another elder brother type who has his caring side, and the mischievous one for his peers. He's got good looks, and has a great voice, so what's there not to like?
13. RINDO HAITANI ( TOKYO REVENGERS )
The younger brother has scored higher in husbandry material in this poll. Similar to his brother, he doesn't necessarily have the most redeeming of qualities, but if you can pull off that look well, you'll get far.
12. AZUL ASHENGROTTO ( TWISTED WONDERLAND )
As someone who also likes him (from a distance), it's understandable to see others taken by his looks. Try as he might to keep up the perfect facade, his more "immature" side is a great charm point.
11. OOKURIKARA ( TOUKEN RANBU )
Starting off as the brusque "tsundere", he does gradually warm up to you as time goes by, and post character development. He's still not a man of many words, but he doesn't need to say much.
10. OBERON ( FATE/GRAND ORDER)
On release, he was basically everywhere, even if you weren't into the series. With a charming look and a number of spoilers attached to this lad, it's entirely possible you will love him regardless of what you know or don't know.
9. KABU ( POKEMON SWORD / POKEMON SHIELD )
Age need not diminish your good looks and how desirable you are, as he proves. Of course, there's a term for the people who love silver foxes…
8. TSURUMARU KUNINAGA ( TOUKEN RANBU )
The white-clad bearer of surprises has plenty of tragic history attached to him much like his peers. Striking a balance between "immaturity" to lighten the mood and the "serious" dependable side of him, it's no surprise (ha ha) he's ranked this high.
7. BUZEN GOU ( TOUKEN RANBU )
His appearances in other media has given more life to him, and in turn, more fans. Anachronisms about having a motorcycle aside, he is, as one commenter puts it, pure boyfriend material.
6. SANCHOUMOU ( TOUKEN RANBU )
It might appear that his moniker of calling the master "little bird" has hit too hard for a number of fans. He might look a little fierce with his regular get-up and sunglasses, but with his gentle soul, it's a killer combination.
5. SUGURU GETO ( JUJUTSU KAISEN )
His stoic, good looks and outward kindness is enough to pull people towards him. He's considered pretty magnetic, even if he does give off a whiff of danger, for quite the intoxicating attraction.
4. KENTO NANAMI ( JUJUTSU KAISEN ) 
His fans love his general philosophy in approaching life, and his maturity that came with age. Don't forget the good looks. For that reliable presence in your life, he's your guy.
3. SATORU GOJO ( JUJUTSU KAISEN )
It's hilarious to think that his author doesn't like him all that much, but he remains incredibly popular nonetheless. One wonders if this is another Holmes v Doyle situation. Still, you can't deny he's got really striking looks with the streak of mischievousness and arrogance that can be quite heady.
2. ICHIMONJI NORIMUNE ( TOUKEN RANBU )
Pairing Seki Toshihiko's performance and the character's good natured attitude has proven to be the downfall of at least one fan. The slight deprecation is the cherry on top. For a relatively new character to the series, trying to find out more might drag you into this pit too.
1. HESHIKIRI HASEBE ( TOUKEN RANBU )
The epitome of devotion to one's master, the ultimate dream husband material claims the crown position among his sword brethren. His complete and utter faith in you as his master can never be disputed. What else is there to say?
---
With that, the top 100 have all been listed! This is all in good fun, since characters are often made to be attractive to the audience whatever personality they get given by their creators. For what its worth, why not see if you can check out any of these series and you might come out with a new favourite, or fall into the pit of fantasy at your own risk.
Till next time. Indulge responsibly.
---
Check This Out Next
---