Jian Xia Qing Yuan R (JXQYR) has returned for the dawn of a new battle and as part of that return, the game will feature new covers of its original theme, performed by three of Malaysia's upcoming musical talent, Hanxiiaoaii, Priscilla Abby, and Haoren.
The song, 'Hua Di Wei Lao' will be reintroduced to an audience of both new and old players. A complete throwback to the days of the early 2000s when the original PC game came out. 
Hanxiiaoaii 
A full version of the JXQYR theme has been covered by Malaysia influencer and singer Hanxiiaoaii. She even developed a new music video for 'Hua Di Wei Lao' to go alongside it.
Hanxiiaoaii has been a popular influencer since making a viral video of herself when she was only 13 years old. She tends to share posts about her daily life with family and friends along with the occasional comedy skit. She even formed a girl group called 'HXA' with six other local influencers from 2015 to 2019, showing her passion for local talent management. 
She has also shown the spirit of a true swordswoman in real life. During the recent floods in Malaysia, she used her platform to reach out to people, calling to help the victims who had suffered from the flood.
Priscilla Abby and Haoren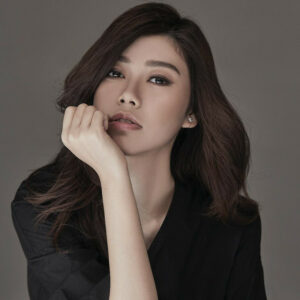 Priscilla Abby is well known for her various covers of popular songs, often referred to by her fans as the EDM Queen.
Meanwhile, Haoren became a singer after winning third place in Astro Star Quest 2008. He's been creating original songs to this day with has developed quite the following in the process. 
Both singers are currently contracted with WebTVAsia and have decided to sing a duet of the shorter version 'Hua Di Wei Lao'. The song is meant to be a love song about a tragic romance, meaning that their version will likely have a very different feel to that of Hanxiiaoaii's.
Jian Xia Qing Yuan R has launched an open beta test for Mobile Devices. You can download the game here. Don't forget to follow its official Facebook fan page for more tips and the latest news.
Jian Xia Qing Yuan Online R
Android, iOS
Jian Xia Qing Yuan Online is an MMO RPG set in a Wuxia-style fantasy world. The game revolves around the many martial arts and sword skills found in the genre for a creative style of gameplay. Back in 2003, it pioneered the Wuxia setting and helped bring the genre and culture to greater popularity in China and other Asian regions.
---
Check This Out Next
---