The 2021 Bilibili Game Awards winners were recently revealed on January 7th of this year, consisting of console and mobile games alike. A total of eight awards were presented during the ceremony. As voted by the people, the winners are:
Game of the Year: It Takes Two
Developer: Hazelight Studios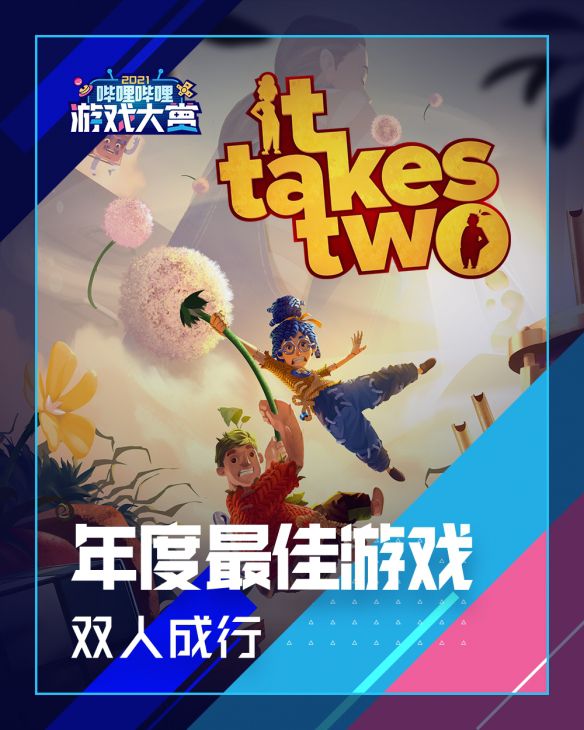 Best Ongoing Online Game: League of Legends
Developer: Riot Games
Best eSports Team: EDG
Best Domestic Mobile Game: Genshin Impact
Developer: miHoYo
Best Ongoing Mobile Game: Azur Lane
Developer: Shanghai Manjuu and Xiamen Yongshi
Best Mobile Game Collab: Arknights x Rainbow Six: Siege
Developer: Hypergryph
Best Domestic Game: Dyson Sphere Program
Developer: Youthcat Studio
The Most Anticipated Domestic Game: Black Myth: Wukong
Developer: Game Science
---
Congratulations to all winners of the Bilibili 2021 Game Awards! While there may only be 8 categories for now, we hope more will come out in the future.
If you aren't aware, It Takes Two also won Game of the Year in The Game Awards 2021 which was held last month. Genshin Impact, which won Best Domestic Mobile Game, also won Best Mobile Game in TGA 2021, which led to all players receiving Primogems. For a full list of The Game Awards 2021 winners, you can check out our coverage of the event here.