Devsisters have launched the limited-time crossover between Cookie Run Kingdom and Disney which will see 20 Disney-themed cookies making a guest appearance.
This limited-time event will be available until September 13th, 2022. Here's everything that is on offer:
The event will see 20 new Disney-themed cookies added to the game:
Mickey Mouse Cookie
Minnie Mouse Cookie
Donald Duck Cookie
Daisy Duck Cookie
Goofy Cookie
Alice Cookie
Lilo Cookie
Stitch Cookie
Peter Pan Cookie
Tinker Bell Cookie
Aladdin Cookie
Jasmine Cookie
Belle Cookie
Beast Cookie
Cinderella Cookie
Mulan Cookie
Pocahontas Cookie
Sleeping Beauty Cookie
Snow White Cookie
Ariel Cookie
All of the Disney Cookies are 'guest cookies' meaning that they are not actually playable in combat but rather they walk around your kingdom and offer different buffs. For example, Mickey (who you get for free) will increase Fountain of Abundance production speed by 3%.
You can also get a number of Disney-themed decors like Sunday in Never Land and Dreamy Castle Bridge.
You can unlock both the new characters and decors from a new Disney Gacha with 'Wishing Star Crystals'. You can acquire these crystals by completing tasks on the 'Wishing Star Missions' event banner. These are more or less your usual 'make X amount of item' or 'fight in the arena' enough times type of missions.
You can view all the Disney-themed cookies you collect in their own new landmark called The Palace of Dreams.
Cream Unicorn Cookie
An all-new playable cookie, Cream Unicorn Cookie, has also joined the roster as a part of this update. Cream Unicorn Cookie brings all the Disney cookies to the kingdom by wishing on a star for a "kingdom filled with new friends." Upon hearing this wish, The Cookie Witch bakes (or perhaps The Fairy God Mother from Cinderella) and brings all the Disney cookies to the Cookie Kingdom.
Cream Unicorn Cookie is an epic-grade support cookie. When the skill of "A Midsummer Night's Dream" is activated, the cookie turns into a Unicorn, decreasing the damage of normal attacks to allies, and stopping enemy skill cooldowns.
The Disney event is the second Cookie Run Kingdom crossover event following the Sonic crossover last year.
Cookie Run Kingdom is available for mobile devices.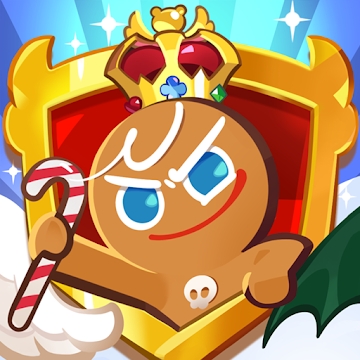 Cookie Run: Kingdom
Android, iOS
Build your dream Cookie Kingdom and reclaim the land lost against the evil that lingers in the shadows. Fresh out of the oven and from the Cookie Run: OvenBreak creators comes Cookie Run: Kingdom! Build a delectable Kingdom while battling against evil dessert monsters! Team up with friends in Guild Battles! Fight alongside other Guild Members and defeat new rivals. Battle against powerful enemies to level up together. Earn soul stones, guild level-up items, guild treasures, and more!
---
Check This Out Next
---