The government of South Korea has decided to reclassify Blue Archive and Fate/Grand Order to the 18 rating, barring teenagers from playing the titles.
According to EBN, the South Korea Game Management Committee reclassified Blue Archive and Fate/Grand Order, though no specific reason was given.
The games previously enjoyed a 15 rating- allowing them to be advertised and, more importantly, played by younger players.
Here is the description of an 18-rated game, according to the Game Rating and Administration Committee (GRAC) website:
The content and motif of the game have representations of obscenity, violence, speculation, etc. that would be harmful to children under 18 (direct and concrete graphical representation of sexuality, violence, improper language(expletives), reproduction of gambling spirit (existence of arousing of passion of excessive use of gaming money, or dependence on one's luck, but no real gaining or loss of one's asset).
While it's easy to see how gacha games like FGO and Blue Archive might run afoul of these descriptions, it's important to note that there's nothing unique about them to be distinctly rated.
The website itself implies that rating changes are typically done with new updates, but neither game has gotten an update too different from its standard business.
Blue Archive is a game at this point almost identified by its sexual content- the game drew criticism at launch over censorship in its later release, and the game recently announced a second client for fans to choose just how sexual their experience would be.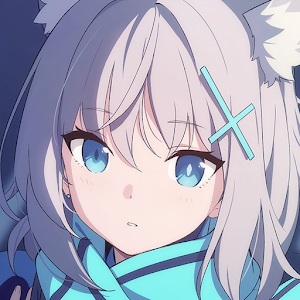 Blue Archive
Android, iOS
You have been appointed as an advisor to the Federal Investigation Club, Schale, located in Kivotos. It's a huge academy city where numerous academies are clustered together. Resolve the endless incidents that occur in Kivotos with charming allies full of personality, and build special memories with them!
---
Check This Out Next
---