Aladdin will be getting competition in the "attractive male character" category as Hamelin will be coming to SINoALICE Global.
While there is no exact release date for the bespectacled gentleman, we do know that he will be joining the game's female-dominated roster in the last half of the currently ongoing Anniversary event for Global. This was confirmed during the last SINOaLICE TIMES live stream.
The silhouette is all but confirmed to be Hamelin. For reference, you can check out the concept art for Hamelin in SINoALICE here:
While he does seem to be wielding a Vanguard weapon of sorts, make no mistake—Hamelin will debut as a Minstrel. The bladed weapon in the image above is actually a type of instrument. Looking closely at the body of the handle, there appear to be keys similar to that of wind instruments such as flutes and clarinets.
In fact, most of Hamelin's jobs that have debuted in SINoALICE Japan are musically themed. This is because he is based on the fairy tale, The Pied Piper of Hamelin. Hamelin debuted in the Japanese version of the game back in October 2019 and is stylised as Hameln. This is because Hamelin is read as Hameln in German, which is where the fairy tale originated from.
While we wait for Hamelin to join the game, players can already get the new Spirit jobs as well as the ongoing NieR RepliCant Redux characters.
For more SINoALICE updates, follow the game on Twitter.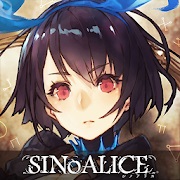 SINoALICE
Android, iOS
Fairy tale characters fight to "revive their author". Enter the dark world of SINoALICE as imagined by Yoko Taro (Drakengard, NieR).
---
Check This Out Next
---