After a delay intended to polish the game further, Sin Chronicle launched in Japan 23 March 2022. This mobile game is dubbed the "successor" to Chain Chronicle, a game whose global release was sadly short-lived.
One of Sin Chronicle's selling points is the fact that you can't "roll back" the narrative decisions you make, so in theory, everyone's story will diverge in some way. For now, the game is only available in Japan, and for someone who doesn't know the language very well, you can imagine how this might turn out…
Check out the closed beta impressions here. If you'd just like to go ahead and try it for yourself, peruse our reroll tier list to help you get a better start.
---
PRESENTATION
The game doesn't look drastically different from the closed beta, except with more voice acting. I'm not sure if the story chapters are meant to be fully voiced, but due to COVID-19, they haven't been able to record everyone's lines. I mean, that's fair when there's supposed to be a multitude of branches, and who knows just how many pages of script you'd need to go through.
Anyway, the sprites are mostly static in the story beats, while in other menus, they have Live2D. In gameplay proper, they're all 3D models with appropriately flashy effects as needed. For whatever reason, trying to record video on my Poco X3 NFC was what was causing the terrible screen flickering. Without recording, there are no graphical issues.
It's a small detail, but the weapon your character holds is modelled in 3D and held in their hands depending on what they have equipped.
GAMEPLAY
Once again, this hasn't particularly changed from the closed beta. You can do pre-emptive attacks by hitting the Attack button within range of the enemy, with a HIT! appearing on a successful strike. Pre-emptive attacks will do an AOE first strike to all opponents with damage appearing to be based on enemy HP%, but turn priority is not guaranteed. Your Supers can also miss. It sucks that you need skip tickets which don't seem very common if you want to grind…
Later enemies, like bosses, will have an armour "gauge", appearing as a shield with a number on it. Hit it enough times to Break it and make it vulnerable for sexy DPS. Auto battle is perfectly fine, while auto-run is not as the AI will not pick up any items or chests on the map. Hold the dash button to run faster, which uses up stamina that regenerates.
To strengthen characters, you can either slap on some Spirit, give them equipment, use their "Panel Points" or limit break them. As I suspected, limit breaking characters requires duplicates / shards, with a 3-star duplicate netting me 18 out of the 30 I needed for the character. New characters added to your active party will get bonus EXP if their level difference is too far apart, as part of the changes made in response to player feedback.
Weapons can be limit broken up to 5 additional times, and come in a variety of qualities. They also come with bonuses that are increased through the limit breaking. You can further temper them with varying success rates and use of materials, which some of which can be acquired by disassembling any unwanted gear. My assumption that weapons could be crafted appears to be incorrect, so good luck in finding the drops.
The story is one of the key gameplay elements, as you make your choices at pivotal moments. You can get a lot of key words or phrases as you progress normally, or by raising your bond with your party members. Some characters also require you to have affinity with others to get a specific episode when you're at the campfire, with one chance per session on completing a map to chat with someone. In this instance, the featured character – NOT the one you initiated the conversation with – gets bonus stats. When you're making a choice of no return, you do get to preview which path it leads you down for a more informed selection.
There are minor branches as well in the maps themselves, where at one point there are two boss nodes but the mission completes when you defeat one. It does tell you which one you cleared, so you don't need to worry about accidentally fighting the wrong one. If you happen to have any KO'd characters, they will still gain EXP.
There WILL be level grinding, because this is a gacha RPG after all. There is a soft level cap that increases as you unlock more things in the chronicle. Thus, you may find your guest character having hit the level cap while you're slowly raising the rest of your crew.
World Quests can unlock when you reach certain character bond levels, and may reward a variety of resources, including premium currency. From what I can see, unlocking enough of the ability panels will also open up more quests where you can earn character panel points.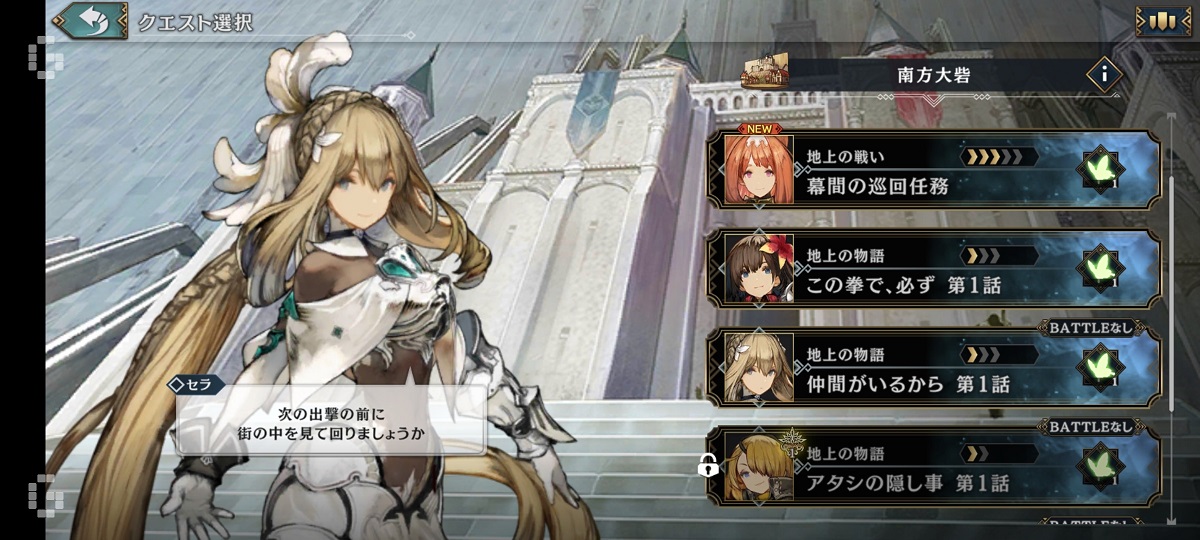 GACHA
At 3% for a character, it's a pretty average rate. It takes 1500 Gems to do a 10-pull. The Spirits gacha is presently unavailable. Currency seems a little hard to come by normally, so this feels like it'll get expensive really quick.
There appears to be a spark system in the current "special" banner at 140 pulls but… it's PAID gems only. What the hell, SEGA? The "special" banner features 4% rate for 3-star characters.
CLOSING THOUGHTS
The language barrier is definitely a problem if you're intending to enjoy the story, which is like, half the point of this game. I do find it somewhat entertaining even if the most I do is autoing battles, so here's to hoping it can get a global release so that more can enjoy its unique properties.
I also sincerely hope I've misunderstood the spark system because that's just not cool. Give the game a go and judge for yourself, I'm going to go ruin some JRPG character's lives.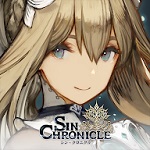 Sin Chronicle
Android, iOS
In this turn-based RPG, your choices truly matter. Pick one fate, and another will close to you in the successor to Chain Chronicle.
---
Check This Out Next
---