With the voyage to The Sunken City expansion coming out soon, we're giving away a free code for the hit card game Hearthstone, just in time for you to dive into its' latest world under the same.
To be entered into the giveaway contest, simply sign up for our newsletter with your email address. The newsletter is completely free and will send you a new article every week with different features about video games, fandom, and the gaming industry as a whole.
The next newsletter will be released on Wednesday 30th of March 2022 next week at 12:30. When it arrives in your email box, simply open it and read the article. Once that's done you'll be eligible for the giveaway.
To sign up for the newsletter, simply enter your email into the link below and you're good to go:
If you're lucky, you'll get your hands on a copy of one of the most popular digital card games currently being played. Once we've chosen the winner, we'll send them an email announcing their victory. If you've won, simply reply to the email within 72 hours and give us some feedback on the newsletter, we're always looking to improve our content. After that, we'll send you the code.
The Hearthstone: Voyage to the Sunken City expansion will see players travel to the lost city of  Zin-Azshari and will add a new minion type and two new keywords. The expansion will arrive on April 12th, 2022, just in time for the giveaway code to be sent out.
Hearthstone is available for PC, you'll be able to redeem the giveaway code on the Hearthstone in-game store or your Blizzard Battle Net account.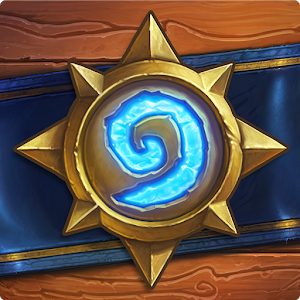 Hearthstone
Android, iOS, Microsoft Windows
The hit digital collectible card game from Blizzard Entertainment! All the colourful characters from the Warcraft universe show off their prowess in card form!