A package arrived at our front door. As we opened it, we looked the devil straight in the eye. We unboxed our very own Diablo Lord of Terror 10" Bust!
Sculpted in celebration of Diablo II's 20th anniversary, the bust is made out of polyresin. Some of the smaller parts are PVC.
The prime evil stands at about 10" tall and 9" wide (Roughly 26cm and 23cm). As you can tell, the bust is an excellent conversation starter. Check out how it looks below.
Diablo Lord of Terror box
It's no soulstone, but it will do.
Packaging
Polystyrene packaging keeps the prime evil comfy.
Bust
The physical form adopted by the Lord of Terror in Diablo II. Depending on the game (and his host), the appearance of Diablo can change dramatically.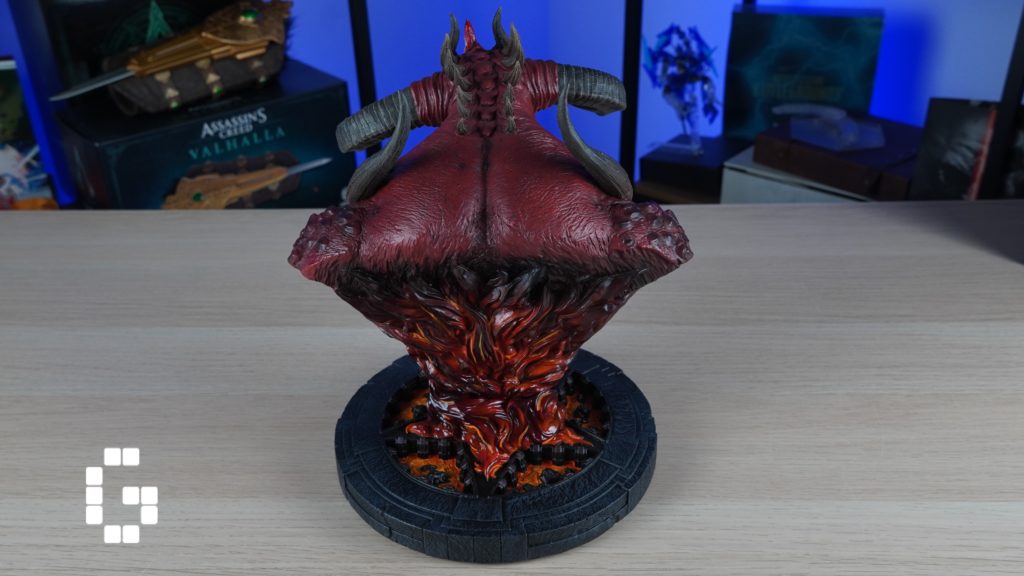 Close Up
Though they may appear unhygienic, don't brush Diablo's teeth!
Base
We believe the lower body is connected to the Black Abyss. Also note that the bottom of the base does not indicate that it is limited edition.
If you feel like having your own bust at home, you can check its availability and buy it from here.
While the Diablo franchise is already quite old by today's standards, it is very much alive and kicking. In fact, we also got our hands on the upcoming mobile title of the franchise, Diablo Immortal. Check out what we think about it here.
---
Check This Out Next
---