It's time for Adventurers to show their accumulated might off in the Hadum Boss Rush, now in Black Desert Mobile. Adventurers can now challenge the bosses engulfed in darkness in this new mode and earn even more valuable rewards.
In Hadum Boss Rush, Adventurers are tasked with defeating bosses they have already encountered during the regular Boss Rushes in Elion's Realm. Defeating the bosses in this new mode will be more challenging, but they will drop more special rewards including Primal Gear and Inscribed Glyphs.  
In order to enter Hadum Boss Rushes, Adventurers are required to complete Red Nose's Boss Rush in Elion's Realm at Difficulty 99 and a story quest. Then, they can enter the mode by using 100 Boss Stamps and 1 Shadow Knot. Unlike the regular Boss Rushes, the Hadum ones have a 3-minute time limit, and they must be completed within this time.  
Moreover, the schedule for Black Sun has been changed to allow Adventurers to enjoy the event more frequently. Black Sun will now be available on Wednesdays and Sundays from 6PM to 7PM and 9PM to 10PM (server time). If Adventurers participate in this event twice, their scores will be added, which will determine their rewards. Rewards will be given the next day, and participants can obtain Grails of Gloom, which can be used to get items such as Dark Coins and Mystical Black Sun Gems. 
Visit Black Desert Mobile's official website for more information.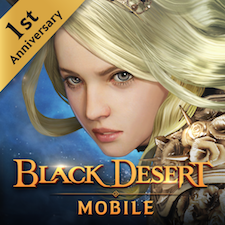 Black Desert Mobile
Android, iOS
Play the popular MMORPG now on the mobile and in English, German, Spanish, French, Russian, Thai, and Indonesian! Go and embark the journey you choose!