After a good wait, we're finally at the release for Call of Duty: Black Ops Cold War. Ahead of the game's release, we got to speak to Dan Vondrak, Creative Director at Raven Software as well as Kevin Drew, Expert Game Designer at Treyarch about their thoughts on the shooter.
The two had a lot to say about the game, talking about the strength of its setting- during the Cold War of the 80s. While Dan spoke a lot about the game's main campaign, Kevin says even the game's Zombies mode wasn't immune to the effects of an 80s setting.
---

Cracking Open A Cold War
Rather than taking place in a near-future scenario, the Call of Duty: Black Ops Cold War takes place in the past during the Cold War era. Despite its name, the actual Cold War wasn't actually fought using soldiers or tanks. Given the Call of Duty series' focus on military shooting, it's an interesting choice of setting.
"The Cold War was a perfect thing for us", Dan says. "We love the Cold War for a few reasons, it was really that intrigue that the history of the Cold War brings, there's so many stories and so many conspiracies that involve the Cold War. We went through recently declassified documents, you can dig into all kind of history, and it's a real life story that really allowed us to inspire this kind of fictional tales we wrote".
"We also love the very-very first Black Ops was 1960s Cold War and had that deniable operations, right, those mission, the secret ones that the government doesn't want you to know about". He adds. "We have this idea, there were conspiracy going on, and we love the idea of growing back the same feeling we all had when we played Black Ops 1. And now setting it in the 1980's, with the war through the life of characters like Raegan and even Gorbachev in one of the Russian levels as well. So it mirrored a little bit of what's going on today, with everyone talking about Cold War 2.0 it just really an immersive way for us to kind of tell the story, with the twisting turns it brought with it".

Respecting Black Ops Lore
As big fans of the original Black Ops, Dan says writing Call of Duty: Black Ops Cold War the way they did was a great way to add to the Black Ops lore. Focusing on the Cold War gave the team an opportunity to tell a story that would tie in to the original Black Ops, taking place not too long after it. Rather than have it merely be a coincidence, Dan says they took full advantage of these converging timelines.
"One of the really important things that we want to respect was all the lore and the narrative of the Black Ops series has already brought for the Black Ops fans, Call of Duty fans, we didn't wanna rewrite the history, so Cold War is set right after Black Ops", he says.  "It was the direct sequel for Black Ops 1, and a big choke between Black Ops 1 and 2. So what we did, set it in the 80's, then we get Mason back, woods, Hudson back, and what we want to do is tell a story with a new character, as well as those fans favorites. And there's different tie-ins that we make to the Black Ops 1 story",
"I don't wanna release the details before you play the game , but it was really all about being a direct sequel, to make sure of all fans can go back and revisit these iconic characters and then new fans can experience them for the first time"
Dan clearly has a lot of respect for the original Black Ops, as he says working Cold War's story into the narrative of the Black Ops universe was a big deal for him. However, he says the team also had to consider that not everyone picking up Cold War might be Black Ops loremasters.
"[We had to] respect the Black Ops story that happened, and bring back the iconic characters like Mason, Woods, and Hudson. And for us, what we want to do was not let our love of the game makes that new people couldn't experience this new story", he says.  "So we start of with fresh, brand new bad guy, Perseus, and we really want to just start the game on so anybody that's never play the B.O, can focus on the idea that 'wow, there's this imminent threat that might upset the balance in the Cold War' ".
"And then, as the story progresses is start to hear from Woods, and from Mason, and you start to understand how this can tie back to the events that happen in Black Ops 1, but you didn't need to play Black Ops 1 at first. And then of course, we loved flashing back to Vietnam, cause now only gives the war setting kind of give that whole story this 'decades in the making' feelings. Events from 60's tie in with the events of 1981".

Easter Eggs For Fans
That being said, it's not like there aren't ways to prime yourself for the story of Black Ops Cold War. Part of the game's marketing was an Augmented Reality game. While following through with the ARG didn't bring any physical or in-game rewards, Dan says it was a good tone-setter to get into the game's deniable operations mood.
We had the alternate reality game going, which was awesome and so we supplied a lot information so that people could unlock bits and pieces of the story", he said.
"If there anyone who play the ARG , anyone that was involved with that, they're gonna be primed for the campaign. You're gonna get in there, you're gonna recognize name, some pictures or some locations so anyone that played that, it becomes like a little bit of narrative primer ".
Harking back to their love for the original Black Ops, Dan also says they'd hidden various easter eggs in the campaign for lovers of the original Black Ops.
"Of course when it comes to Black Ops 1, we created a lot of different homages to Black Ops 1. It's gonna be a moment in the campaign were fans from the original Black Ops , they're gonna recognize how we tied back the original game", he says.
Apolitical Intrigue
Despite all this, the team behind Cold War have come under fire for saying their game wouldn't be "political". After all, the Cold War was an inherently political conflict, the idea that they'd want to cash in on the setting and still claim they were being apolitical confused many fans. However, Dan says that it's more about appreciating the setting rather than trying to say anything definitive about the era and its turmoils.
"First of all, we are not trying to make any political statement with the game, its absolutely a fictional piece of entertainment", says Dan. "But, one of the things that you have to do if you gonna be is historically based game be authentic to that era so we had to include the iconic characters, iconic real people, or iconic real events like the Iran Hostage Crisis, like Ronald Raegan, like Gorbachev".
"It was really important first to have a really kind of true fictional stakes those tent poles that we can wrap this fictional narrative around. So I think as soon you get into game, you gonna start into get mind bending, the paranoia, the shadowy conspiracy world, and pretty soon you'll realize you're on a fictional roller coaster ride. But it intersects with real history from time to time", he adds.

Night Of The Living Dead
It's not all Cold War paranoia though. Returning to the Black Ops series would be the famous Call of Duty Zombies mode, first popularized in World At War. It's got several new features added to it, which Kevin Drew was happy to talk about.
According to Kevin, a lot of thought went into the Zombies story too, making full use of the overall game's 80s backdrop and adding to the Zombies deep lore.
"So we took advantage of the Cold War backdrop. We finished our Zombies storyline in the last 10 years. And then there's Black Ops 4, we saw this is the opportunity to kind of button that up and start a new story that take places in the same universe", he says. "It's in the Cold War in the 80's as the backdrop for that, so its thematically dealing with it in operation, and there's an arms race as the zombies start to appear again in where it all began, which is Nacht der Untoten bunker in World War 2".
"And here we are 30 years later, we're sending in a military operation, a squad from a group called Requiem, which is manage by a familiar face from the Black Ops campaign, Gregory Weaver. You're going in there as a military unit, to uncover and figure out what's cause this incident that has unleashed the undead"

Just Let Me Kill Some Zombies
The Zombies mode got a huge boost with the Zombies Onslaught, a much faster-paced gametype. Unlike the recent Zombies games which had become increasingly objective-based, Kevin says Onslaught was for those who just liked fending off hordes of the walking dead.
"Once we saw [Onslaught], we saw it was kind of an obvious fun new mode to try. We have all these  great MP (multiplayer) maps, and there's an opportunity, like, 'why don't we just put zombies in those MP maps?' ", he said. "And what we ended up with was a very fun, kind of simplified version of normal zombies, a lot more frantic , and it's become very hard and fast. Turns out to be fun, in that way".
"It really kind of trims a lot of the systems out and it's just about killing zombies and being skillful, and you acquire new weapons. And moving around in side those spaces and defeating bosses and try to do the best you can to survive the longest", he says. "So it's hard, very similar to the original Zombies map from World At War, so I think players who were looking for that very simplified experience will find it fulfilling there and have a lot of fun".
---
From the talk, it's pretty clear that the Black Ops series is in good hands with Raven Software and Treyarch Studios. The Black Ops series is one of the most beloved sub-franchises in Call of Duty, and it looks like Cold War will definitely get players right into the thick of conspiracy zeitgeist.
Thanks to Dan and Kevin for taking the time to answer our questions, and also thanks to Activision for the opportunity. Whether it's killing zombies or dealing with the Cold War, there's something for everyone in Call of Duty: Black Ops Cold War which launches today.
While the interview didn't touch on the game's multiplayer, you can always read our thoughts on that from when we tried the game's multiplayer beta.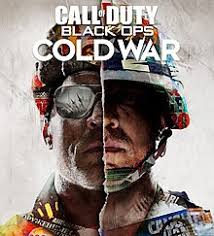 Call of Duty: Black Ops Cold War
Microsoft Windows, PlayStation 4, Xbox One, Xbox Series X|S
The next generation of global combat is here with the iconic Black Ops Multiplayer experience,
defined by Treyarch's signature combat, deniable operations, and a connected experience across
platforms and console generations.