The release date for the Revue Starlight movie has been announced, alongside the first proper trailer for the upcoming film.
The Revue Starlight movie release date is May 21st, where it will screen in select cinemas across Japan. They announced this via a new trailer at last night's Revue Starlight livestream.
The trailer shows that the movie takes place after the events of Rondo Rondo Rondo, with the 99th class of Seisho now in senior roles and coaching the new batch of students.
It looks like the film will be dealing with the topic of moving on and growing up, with characters reflecting on the what it means now that they're moving forwards. However, it looks like the Revue theater isn't quite done with them yet, as it shows what appears to be an entirely new round of Revues having begun.
One interesting tidbit is that the movie explicitly takes place after the events of Rondo Rondo Rondo because Daiba Nana's phone has the words Wild Screen Baroque on them, which is a term she and the Giraffe discuss in an original scene in the compilation movie.
Unfortunately, it looks like the movie will include any of the characters from Re LIVE, although there's still a chance they'd appear in some sort of cameo role, given how the start of the game also takes place after the anime.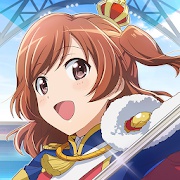 Revue Starlight ReLIVE
Android, Epic Games Store
The Adventure Begins on Stage in RPG Revue Starlight Re LIVE! A direct continuation of hit anime Revue Starlight, the story of the game picks up right where the anime leaves off, but you don't need to be a fan to enjoy all the excitement and drama that await in this RPG!