Enish co., Ltd. has just announced pre-registrations for their upcoming mobile game based on the series "Quintessential Quintuplets" or 5 Toubun for short.
– Anime Synopsis –
Quintessential Quintuplets is a series where the story follows the daily life of a high school student named Futaro Uesugi who is hired as a private tutor for a group of quintuplets who preform poorly academically. At the very beginning of the story, it is indicated Futaro will marry with one of the Nakano quintuplets but the identity of the bride is unknown until near the end of the story.
– Game Synopsis –
This game is a romantic comedy puzzle game in which you can proceed with deepening the bonds with the quintuplets of Ichika, Nino, Sanku, Yoyo, May.
The player can fully experience the main story, Futaro Uesugi, as well as the original story, as well as a new story fully supervised by the editorial department of "Weekly Shonen Magazine" in full voice.
– Pre-registration method –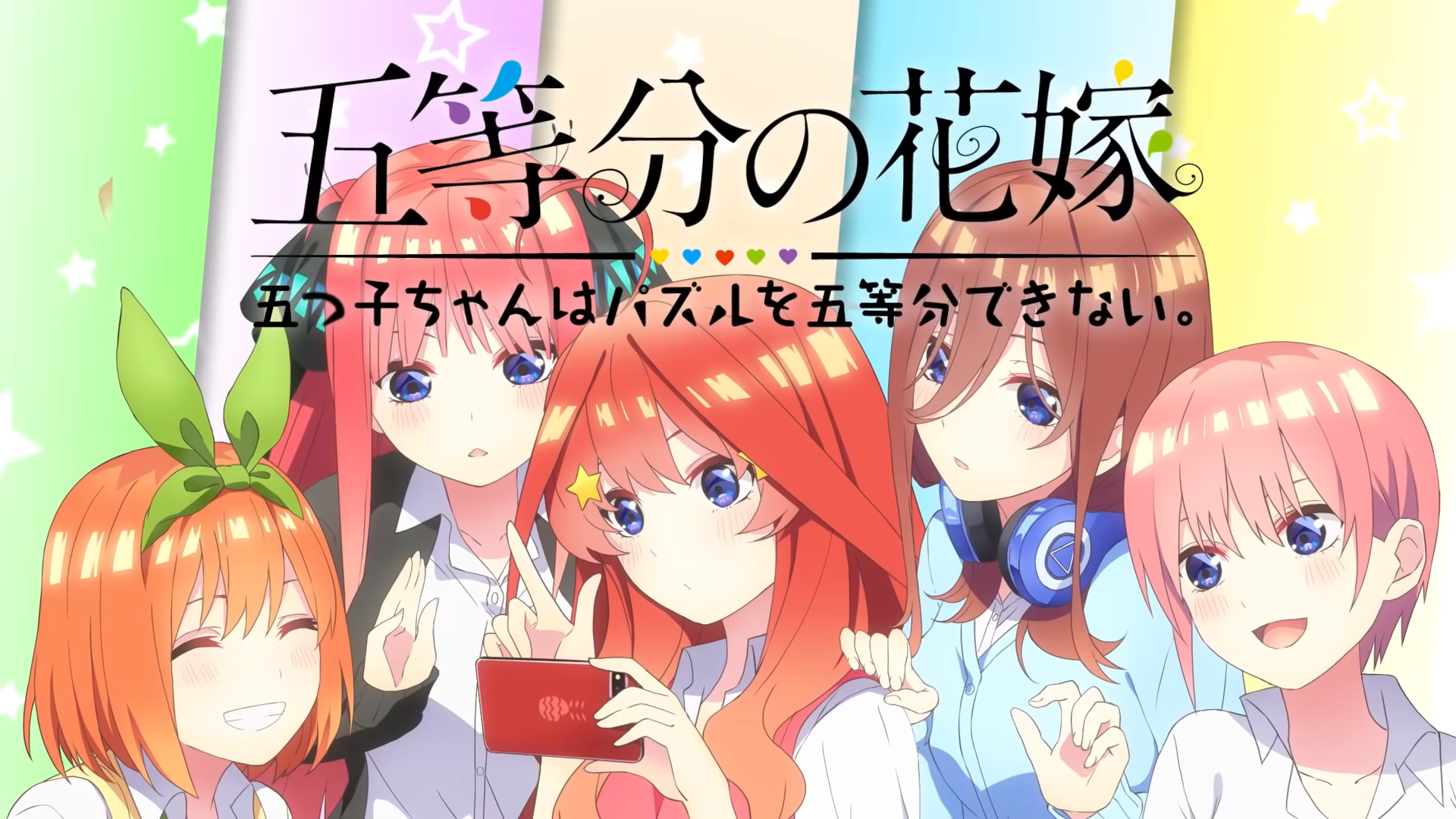 Part 1: Follow the game app official Twitter account.
Part 2: Add the game app official LINE account as a friend. 
Part 3: Register your email address on the game application official website.
– Pre-registration milestone rewards –
80,000 people: x2 Gacha Coins 
120,000 people: x4 Gacha Coins 
200,000 people: x6 Gacha Coins 
280,000 people: x8 Gacha Coins
320,000 people: x10 Gacha Coins 
The pre-registration period will be held on August 8 2020 till September 30 2020 23:59.
For more information regarding the pre-registration as well as future updates, do check out their official Twitter account.