Punishing Gray Raven is the mobile game everyone is eyeing out right now. Thanks to Kuro Game for this review build of Punishing Gray Raven.
Note that I have to admit, I spent far too many hours in this game. Back in the closed beta test, I was able to reach level 66 and even completed Golden Vortex, all story and secret missions.
Without further delay, let us get into the good, the bad and the ugly in this review of Punishing Gray Raven.
What is Punishing Gray Raven?
Punishing Gray Raven is a 3D mobile action RPG with an anime art style. Chances are, you already heard people comparing it to Honkai Impact 3rd. This is a fair comparison, given that both games are gacha games with similar, fast-paced combat.
However, Punishing Gray Raven is a lot darker, both in terms of its story and overall presentation (colours are a lot more muted compared to Honkai Impact 3rd). Taking place in the future where humanity is on the brink of being wiped out by the Punishing Virus, players assume the role of a Commandant who must lead Gray Raven squad and the other Constructs that you will recruit into battle.
The game presents most of its story via visual novel-styled cut scenes. In the review build, Punishing Gray Raven has a problem where tapping to speed up the dialogue sometimes results in the next line of text to appear suddenly. Developer Kuro Game has stated that a fix is on the way, thankfully. Regardless, if you did miss a line of text that you wanted to read, simply press the "T" button on the top of the screen to read the text log.
As for the story itself, there is nothing too mind-blowing about it. The game manages to set up a coherent world and a pretty standard plot to explore it. I did enjoy the interlude missions, which are basically missions that explore the backstory behind a particular Construct. They are pretty grim, but are able to flesh out the characters in a respectable way. Nevertheless, the story overall is nothing to write home about. Gameplay, on the other hand…
Punishing but Addictive Combat
I have to make the disclaimer, Punishing Gray Raven is not for everyone. The game has a much higher skill ceiling than Honkai Impact 3rd. If you do not like a challenge and do not have the time to invest in getting good, then this game is unfortunately not for you.
In fact, I find the difficulty of the game closer to Monster Hunter, specifically the high-rank quests. Enemies in Punishing Gray Raven are opportunistic and will throw out attacks relentlessly. You will constantly hear the alert sound of an enemy attack every 2-3 seconds. Heck, some attacks, like Musashi IX's long-ranged slash, do not even trigger the alert sound. If you do not learn how to dodge, completing some of the tougher missions is nigh impossible.
Yet, despite the game's difficulty, it is surprisingly fair. It has one of the best dodging systems I have ever tried out. Evading at the right time triggers Matrix, causing enemies to slow down, similar to Time Fracture in Honkai Impact 3rd. However, the biggest difference is that while Time Fracture is easily spammable, Matrix is not. You can only slow down time every 12 seconds. Heck, you cannot even spam evades in Punishing Gray Raven as there is a cooldown for it.
Even with such aggressive enemies and so many limitations to dodging, the game is never unfair. Smart and positional play will always leave you with options. Even with a character far below the recommended BP (total stats), you can still complete missions. Punishing Gray Raven prioritises the player's skill far more than any other mobile game in the market right now. This is where I draw the parallel to Monster Hunter. Once you know your character's moves and the enemies' patterns, the sheer joy you get from completing a challenging battle is downright euphoric.
On top of all that, the game is even optimised to run at 120 FPS! Of course, you will need to make sure you have the hardware to run it, but the gameplay is so silky smooth, it is unbelievable. The skill-based combat coupled with optimised gaming performance is the closest thing mobile gamers have right now to cocaine.
Constructs
The characters you use in the game are basically machines who have human personalities uploaded to them. This concept works surprisingly well from a gacha standpoint. For example, Liv, one of the Constructs you meet early on, has three different models: Eclipse, Lux and Luminance. Each one of them is still Liv, but they have different bodies, skills and gameplay. Lore-wise and gacha-wise, this still fits in the grand scheme of things.
What I really like about the game's characters is that none of them feels useless or severely outclassed. While there will be some power creep (Alpha being superior to Lee: Random, for example), all of the Constructs are still very viable in most of the game's content. Punishing Gray Raven is one of the few games where you can actually ignore the meta and use only your favourite characters.
Also, there is a healthy selection of male Constructs. They look great and offer a healthy change of pace from gacha games that pretty much only care about their female characters.
Free-to-play Friendliness
As mentioned earlier in this review, Punishing Gray Raven is mainly skill-based. Even as a fully free-to-play player, it is entirely possible to get all the Constructs. Not only is the game's pity counter for gacha pretty low, you can designate which Construct you want to have a rate up.
Black Cards are the premium currency for Punishing Gray Raven. They are pretty easy to farm through dailies and weeklies. It takes about 10-15 minutes to get all the dailies done. Also, because it takes 6 minutes to restore one point of energy and considering that the 4th tier resource stages cost 30 energy, it is very easy to dump all of your accumulated energy. Overall, the game doesn't need you to be constantly on your phone the whole day, which is pretty nice.
Ultimately, your skill is the biggest factor that determines how much you can progress with minimal investment into your constructs.
Closing Thoughts
Punishing Gray Raven is hands down one of the best action RPGs you can get your hands on right now on your mobile devices. For console gamers, if you played NieR:Automata in the past, you will feel right at home with its fast-paced and fluid playstyle. Fun fact: Punishing Gray Raven China even had a collab with NieR:Automata! The developer and publisher, Kuro Game, has also been very open to communicating with fans, which is a great sign for the longevity of the game.
In terms of its other aspects like story, art, music and gacha mechanics, there are definitely games which score in these departments better. However, I am bold enough to claim that gameplay-wise, it is the best action RPG available for mobile at the moment. For that alone, I strongly recommend you to give Punishing Gray Raven a shot.
Find if your phone can run Punsihing Gray Raven. For more information, visit the game's website.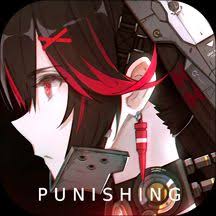 Punishing Gray Raven
Android, iOS
Punishing: Gray Raven is a fast-paced ultra-stylish Action-RPG. Mankind is almost extinct. Earth has been conquered by a robotic army—the Corrupted—twisted and warped by a biomechanical virus known as The Punishing. The last survivors have fled into orbit, aboard the space station Babylonia. After years of preparation, the Gray Raven special forces unit leads the mission to reclaim their lost homeworld. You are their leader. As commandant of the Gray Raven unit, you are tasked with assembling the greatest cyborg soldiers the world has known and lead them into battle. Unravel the dark truths behind the Punishing virus, push back the Corrupted and reclaim the Earth in this stylish Action-RPG.
---
Check This Out Next
---
The Review
Punishing Gray Raven
It's hard at first, but once you learn how to play it, it's incredibly satisfying.
PROS
Fluid, action-packed combat that gets you in the zone
All Constructs are viable
Constructs have interesting personalities and backstories
Free-to-play friendly
Review Breakdown
Most of the score is from the combat alone. It's that good.

0