After compiling questions from the Punishing Gray Raven global community, Kuro Game has answered them over on Discord in an interview format. Many of these answers pertain to the design, development and future of the game. Spoilers will also be marked.
Q: Will we get more PGR merch soon?
Marketing & Merch Team: Yes! We are discussing and planning new merchandise and ways to purchase them overseas. It may take some time, but we will let all our Commandants know once we have any updates. Remember to follow our official social media pages!
Q: What does transcendent mean? And why are they different from construct?
Localization Team: In our lore, Construct, Ascendant, and Transcendant are all designations assigned to the different forces on the battlefield by Babylonia. Their names need to reflect their features and power levels, as well as how the Punishing Virus manifests itself on them. Our localization team decided upon the name "Transcendant" (from "Transcend") for two reasons: 1. The term is similar to "Ascendant" which reveals its connection to the Punishing Virus and the Ascension-Network. Transcendants are infected by the virus and can connect to the Ascnet, but they have chosen not to for a multitude of reasons. 2. Because of how they are positioned between Constructs and Ascendants, "Transcendant" could reasonably be a mutually agreed term from both Babylonia and the Ascendants. The name also shows our players that these characters too come with special moves and powers like the Ascendants.
Q: What is the production process behind the composition of the catchy and memorable music in PGR and how long does it take to produce each piece, on average?
Haloweak, Music Director of VS: When we first began designing the music of PGR, our team delved into the framework of the story and played the internal demo of the game ourselves. In our opinion, for an intense, fast-paced action game like PGR, which also demands a certain level of precise control, electronic music is more suited to inspirit a player. That is why we didn't go for the more popular orchestral score you hear in most games and instead opted for something a little more obscure, like Trance and Drum&Bass. At the same time, to accommodate the world and the narrative, we tried to create a more world-ending, melancholic impression when we composed the songs. We also try to inject more stylized sounds based on the different updates and different characters' themes. On top of that, we also brought in some female vocals alongside more pleasant melodies to offer the players a sense of hope in the post-apocalyptic landscape.
Q: Will there be another instance wherein another fan-made skin will be added through the game in which it will be decided through votes made by the community?
Operation & Community Team: Our CN server hosted a similar competition once before, and thankfully many players participated. Currently, we have different overseas versions, which makes organizing a similar event across different regions quite difficult. We will continue to discuss possible timings and formats for such an event. Hope we can have more opportunities to create in-game content with you!
Q: How long does it take to design and test a character?
Operation & Community Team: The development time for a brand new, playable character is around 6 months, or maybe longer than that. We would come up with the draft of a new character by pondering over the story, combat, gameplay mechanics, and so on. Then we'd move on to art and design, animation, SFX, playtesting, and optimization, before implementing the characters into the game.
Lore-heavy Questions (Spoilers Ahead!)
Q: When a human become a Construct, do they still have a soul or is it only the memories of the human that remain? Are Constructs actually soul-less bodies living purely based on memories of their past human selves? Why do Constructs' bodies weigh like a normal human body? What is the material used in making their frames that makes them lightweight? It feels absurd.
Operation & Community Team: Even though their bodies have been modified, Constructs can still be considered humans. Therefore, they certainly do have a soul, as well as their memories and the aspiration for their future. Constructs need to retain as many traits as their original human forms to avoid dissociating with their bodies and causing M.I.N.D. deviations, which is why they weigh similarly to humans. Constructs are extremely complex machines composed of polymeric materials and cutting-edge alloys to adjust the mass of their bodies.
Q: According to the wiki constructs are cyborg (half human) so if they are destroyed (but transfer consciousness) or change frame does that mean they become full machine instead and in lore does that affect performance of the construct? And can there be an army of the same construct?
Operation & Community Team: First of all, after a Construct's mind is transferred, the original frame will just become a mechanical shell. The criteria for performing the transferal is incredibly rigorous, and undergoing the process in secured conditions can minimize the side effects of the procedure. As for your last question—despite being technically possible, such actions will surely bring along dire consequences. (
Lucia will remember this… or not.) As for how the story of our Constructs will unfold, you will have to follow along!
End of Spoilers
Q: How did you design Vera? Considering in the early story her splash art was a lot different, I'm interested to hear your thoughts on designing her.
Scenario Writers & 2D Character Artists: For characters such as Vera, we started by coming up with her personality, motivation, appearance, identity, and so on. From her background and her experience, we then determined her designs and where she would fit in terms of team and battle compositions, all the while trying to get our players to fall in love with her. As to how we deliver it to our players, that requires not just writing, but also art, animation, voiceover, and more to bring the character to life. Definitely a whole dev team effort.
Q: Is there some kind of inspiration behind the character? If so, what kind of things inspired each character? What about their elements? Once the design is complete, how are the elements, weapons, and skills selected/designed?
Battle Designers: We have already answered the character design process previously. Of course, sometimes we would also prioritize the "cultured needs" (hmmm, you know, segs & cogs…) of our players and designers : P Elemental and combat design begin with the lore of the world and the traits of the Constructs. We take many inspirations from movies, literature, indie games, and a lot more. From games of the NES era and the classics to the new AAA titles and sci-fi blockbusters, anything goes! Once the framework of a character is set, we will then match them with suitable weapons and stats. Ayla, for example, is an adorable, energetic girl but wields a gigantic scythe. And Lee, who is obsessed with precision and flawless attacks, is dual-wielding guns. We believe this design philosophy can really bring out the appeal of our characters.
---
That is all for this Punishing Gray Raven interview. Stay tuned to the Punishing Gray Raven Discord for more Q&A such as this interview in the future.
In the meantime, you can check out our: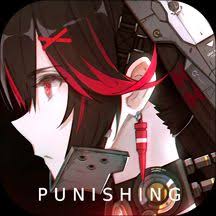 Punishing Gray Raven
Android, iOS
Punishing: Gray Raven is a fast-paced ultra-stylish Action-RPG. Mankind is almost extinct. Earth has been conquered by a robotic army—the Corrupted—twisted and warped by a biomechanical virus known as The Punishing. The last survivors have fled into orbit, aboard the space station Babylonia. After years of preparation, the Gray Raven special forces unit leads the mission to reclaim their lost homeworld. You are their leader. As commandant of the Gray Raven unit, you are tasked with assembling the greatest cyborg soldiers the world has known and lead them into battle. Unravel the dark truths behind the Punishing virus, push back the Corrupted and reclaim the Earth in this stylish Action-RPG.
---
Check This Out Next
---