Persona 4 Arena Ultimax producer Kazuhisa Wada reflected on the place of the Persona 4 Arena Ultimax fighting games in our interview with him, talking about how Arc System Works turned a beloved JRPG series into a beloved fighting game.
He particularly touched on one of its features that had a lasting effect on the industry- the auto combo. While many Arc System Works games would go on to feature it in some form, Wada says it all started with Persona 4 Arena.
"In today's fighting games, Auto Combo, the standard system that eliminates difficult commands, is standardized. However, P4AU was actually the system's pioneer", he says.
Wada says this was from realizing that many Persona fans were not necessarily fighting game fans- and therefore P4AU would need to be crafted in a way that wouldn't intimidate new players.
"It was difficult for me to make that aspect easier, but there were still a lot of players who began out as beginners and went on to compete in big tournaments. As a developer, I was very happy to hear that many said their first fighting game was Persona 4 Arena", he says.
The full responses from Wada are as follows:
Could you talk a bit about your role in the re-release of P4AU?
I'm Kazuhisa Wada, producer of the P4AU remastered version. Currently, I am in charge of the Persona team and work as a creative producer on each title's production.
Because P4AU is a remastered title, I spent the majority of my time collaborating with Arc System Works on the updated parts. I joined the production as director on the Atlus side during the original game's development 8 years ago, and oversaw development of the story, world setting, character design, sound, and graphic designs such as UI.
I was also involved in the production of the following Persona series games: Persona 2: Innocent Sin (movie), Persona 3 (design director), Persona 4 (design director), Catherine (design director), Persona 4 Arena series (director), Persona Dancing series (producer), and Persona 5 Royal (producer).
So how did we get from JRPG to fighting game?
Personally, I am a fan of fighting games. I used to play fighting games with character designers like Soejima, Doi, and others, and we always thought to ourselves, "We want to make a fighting game too," but we never got around to it because we lacked the necessary expertise.
However, there was also the idea that the Persona series should be expanded to have more possibilities than only RPGs. Also, rather than a halfway character-based game, if we make a Persona game, it should be a first-class fighter. Based on these considerations, we began looking for a trusted partner who could work with us to jointly create the game in the fields of specialization rather than simply outsourcing. Then, after consulting with Arc System Works, the only company I trusted to handle the task, we were lucky enough to reach an agreement and begin development.
This game would not exist if Arc System Works had not agreed to take on the project. We hadn't planned to go that far with the sequel plot at first, but the team worked hard to create new characters and settings, and eventually set the story as a fighting game.
One of the best things about P4AU is the exaggerated ring names, how did that come about?
We attempted to base the ring name on an image that should be somehow related to the character, as the character might be offended by the name. And we modified that image into a funny and exaggerated name.
At the time, all of the writers, including myself, brainstormed ideas and then made decisions, but we struggled with the slight modifications. The ring name should be memorable while not being too insulting of the character, and it should make people giggle a little… Even from the perspective of the character's fans, you could say we were pushing the design rather aggressively.
In the Persona JRPGs, you never really saw the characters fighting alongside their Personas. How did you go about designing this for P4AU?
This is where Persona's charm shines most, as some real-time activities and participation with the characters are impossible to depict in an RPG. So, the design process was a lot of fun.
First, for each character and Persona, we expanded the idea from the original setting, fixed the rough type and characteristic, and then came up with ideas and made decisions based on them. We had a lot of solid and fascinating ideas thanks to Arc System Works' love for the Persona series and expertise in fighting games.
One of the really cool things about P4AU is how it blends Persona's RPG mechanics into the gameplay (such as status effects). Could you talk about how you guys managed to work that into a 2d fighting game?
We have carefully blended the Persona series' symbolic systems, such as All-Out Attack, 1 more, and status effects, into Arc System Work's fighting game system. There are many different types of status effects, each with its own set of disadvantages, making it a challenging factor to deal with for newcomers. In addition, Navigator, a feature of the Persona series, is presented as the shoutcast for fighting game and become a new characteristic too.
On the other hand, you can also enjoy the RPG-like gameplay in the Golden Arena Mode of solo play, where you can acquire EXP and level up in each combat.
Compared to ordinary fighting games, the skills and combos seem easier to perform in P4AU. Is it the thoughtfulness for RPG players who are not used to action games? Is there any other system designed for newcomers?
That's right. In today's fighting games, Auto Combo, the standard system that eliminates difficult commands, is standardized. However, P4AU was actually the system's pioneer.
P4U2 also includes dozens of beginner-friendly systems. An experimental system called the S Hold System, in which you can perform supers by holding the button, is also designed for beginners. Ultimately, for those who can't beat the CPU, we have added the Auto Mode in which the CPU fights instead.
There are also Training Mode and Lesson Mode for beginners to improve their skills, as well as four different types of Tutorial Movies explained by the characters. We'd like to make fighting games more accessible to newcomers.
The original Persona 4 Arena was a lot of RPG fans' first experience with fighting games. Was it challenging making the game accessible to newcomers while still complex enough for veteran fighting games enthusiasts?
I remember when we ran the location test at arcade centers at the time, many Persona players who had no previous experience with fighting games came. When they tried to control the game by themselves, they were unsure of what to do, and the screen simply froze at the demo screen. Such incidences led me to realize the importance of being thoughtful of newcomers. Arc System Works also saw the issue as an essential task for the entire fighting game industry, which was becoming increasingly maniacal and radical. We went through various trials and challenges together.
Because the fights were PVP, each player might face an insurmountable barrier. It was difficult for me to make that aspect easier, but there were still a lot of players who began out as beginners and went on to compete in big tournaments. As a developer, I was very happy to hear that many said their first fighting game was Persona 4 Arena.
What's your favorite character in P4AU?
I like all the characters, but I am especially fond of Labrys and Sho Minazuki, who were both born in this game. Labrys, in particular, is a key character who ties Persona 3, which uses the previous settings, and this work, as well as being the story's central character. Starting with the character design, I'm a big fan of hers. That huge axe that can be used as a jet wing, which was adopted as requested, is just awesome.
Any messages for your Asian fans?
I'm delighted to be able to give the P4AU remastered version to everyone in Asia after nearly a decade since the original release. Thank you for this opportunity.
I think there are a lot of players who enjoy it as a fighting game. Of course, there are also many people enjoy P4AU as a Persona game. We wish to continue to provide better creation to everyone as the Persona team, so please share your thoughts with us.
We also want to release our future new games in Asia at the same time as they are released in Japan, so we are looking forward to pushing the Persona series forward together with our Asian fans!
In addition, we will add the Rollback Netcode to P4AU this summer, which will allow players from all over the world to easily combat each other online. Please look forward to it as well!
Our thanks again to Kazuhisa Wada for answering our questions. Persona 4 Arena Ultimax is available now on PC via Steam, PS4, PS5 and Nintendo Switch.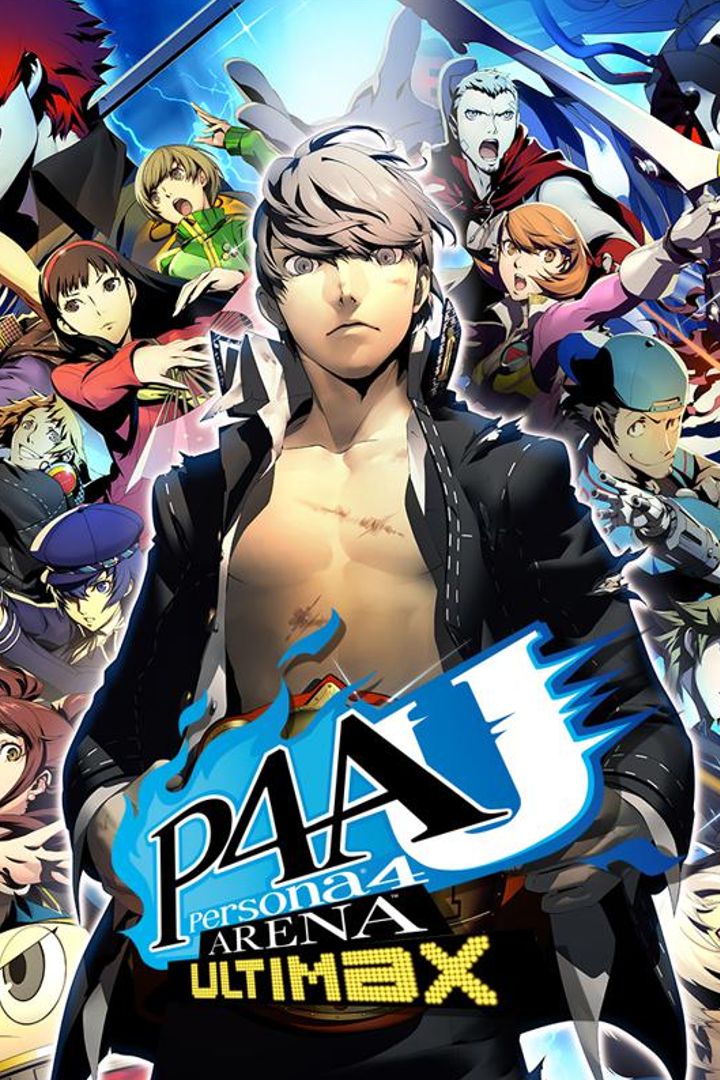 Persona 4 Arena Ultimax
PlayStation 4, PlayStation 5, Steam
The stakes are Ultimate, the tension is Maximum, the fight is… the ULTIMAX! Experience the latest entry into the beloved Persona 4 series with a thrilling fighting twist. Join the heroes as they combat an army of Shadows in the P-1 CLIMAX!
---
Check This Out Next
---