So I've played Pac-Man before but I was surprised to learn just how much Pac-Man there actually was when I started making my way through the maze that was Pac-Man Museum +. 
The game is a sequel/enhanced port of the 2014 compilation title Pac-Man Museum and includes 14 games from the Pac-Man series.
Welcome to The Arcade
Before we get into the different games, I think it's worth talking about the menu where they're presented since it's pretty interesting. The menu is a 3D arcade with different Pac-Man machines and even ghosts will occasionally come to visit.
You can actually create your own unique arcade here. You can freely decorate the arcade with decorations purchased from vending machines or gachapon. You can also acquire decorations from winning missions in each game. It's not a big feature but it is a nice little distraction from the main games that does incentivize you to give all of them a try.
There are 14 arcade machines for the 14 games, 7 of them can be played for free while the other 7 require the player to pay an in-game coin to play them. You start the collection with 500 coins which will likely be enough to keep you going for a while. 
After that, you can win more coins by playing missions in each game. I find this system to be odd. People, who play the collection probably want to pick whatever game they wish so why hide half of them behind coins? Yes, you get a large number of coins to start with but then what's the point of having them in the first place. It just seems unnecessary.
Gameplay
There are 14 game titles that are available on this game:
        Pac-Man (1980)

        Super Pac-Man (1982)

        Pac & Pal (1983)

        Pac-Land (1984)

        Pac-Mania (1987)

        Pac-Attack (1993)

        Pac-In-Time (1995)

        Pac-Man Arrangement (1996)

        Pac-Man Arrangement (2005)

        Pac-Man Championship Edition (2007)

        Pac 'n Roll Remix (2007)

        Pac-Motos (2007)

        Pac-Man Battle Royale (2010)

        Pac-Man 256 (2015)
The most fascinating thing about Pac-Man Museum + is learning just how many different kinds of Pac-Man games there are. I'm sure we've all played or at least seen the original Pac-Man and it honestly still holds up to this day but what they've done with the series since is all over the place, in a good way. Here are some of the more interesting games in the collection:
Pac-Mania is a 3D isometric take on Pac-Man that allows jump over the ghosts while he collects dots. Jumping really adds a lot of intensity to traditional Pac-Man, creating an interesting new take on the original game.
Pac-In-Time is a 2D sidescrolling collectathon where you have to explore a series of vibrant stages and collect on the dots hidden around before you can leave. Pac can jump, swim, and use power-ups. As a fan of old-school platformers, this should have been right up my alley but it's let down by how slippery Pac-Man is the control, it get's really frustrating after a while. 
Pac 'n Roll Remix feels like a mix between Pac-Man and Super Monkey Ball where you have to roll Pac-Man around the stage. Like Monkey Ball, this makes the game quite challenging, roll too fast you can fall off the edge, roll too slow, and you'll get eaten by ghosts. It can get a little too frustrating after a while but once again it's cool to see something so different in the collection. 
Pac-Man Battle Royale is the multiplayer highlight of the collection. The is classic Pac-Man, only you have four players competing to eat the most ghosts or eat each other. I'd recommend this one if you have friends around. It has that same sort of chaotic energy you'd get from something like Mario Party which can really get you pumped.
Pac-Man 256 is a more recent game in the franchise and has never been part of a previous Pac-Man collection. Developed by Hipster Whale, the same developer is Crossy Road, the game combines traditional Pac-Man with an endless runner. You control Pac-Man in an isometric maze that is constantly scrolling up and you need to survive the ghosts. It's pretty addictive although you can tell this was originally a mobile game as it feels more suited to a quick gaming session on a phone, rather than the proper sit-down experience of a console. 
Looking at each of these games is fascinating. They're all so different yet you can see how each one attempts to adapt the basic collect-the-dots, escape-the-ghost gameplay of Pac-Man. They're not all winners, I've mentioned Pac-In-Time but Pac-Land is a bad sidescroller that made for a bad stage in Smash Bros. Overall though, it's fun exploring each of these games in Pac-Man's history, much like an actual museum I suppose.
Multiplayer
Almost all the available games have multiplayer and that includes online multiplayer, but only to an extent. 
The online consists only of single-player competitive Leaderboards. If want to play a casual multiplayer match of say Battle Royale, then your only option is local which feels a little too limiting especially for those who may not be able to invite friends over.
The multiplayer for each game is also different. Some games have users play alternately and compete for the highest score such as Pac-Land, and some played simultaneously such as Pac-Man Battle Royale and Pac-Man 256. Either gameplay type is fine but once again proper casual online multiplayer would have been much appreciated. 
Visual & Performance
All the classic games are playable via modified emulation, while some of the modern games are source ports. I'm playing on PS5 and had no performance issues with any of the titles. The graphics look clear and crisp even when playing on a big-screen TV.
But there were major issues with the controller. Sometimes it was just plain unresponsive, for example when I wanted to turn in a few games it had to be super precise, otherwise, Pac-man would just keep going straight. The D-pad worked a little better but it still feels far too stiff in a lot of these games. 
Verdict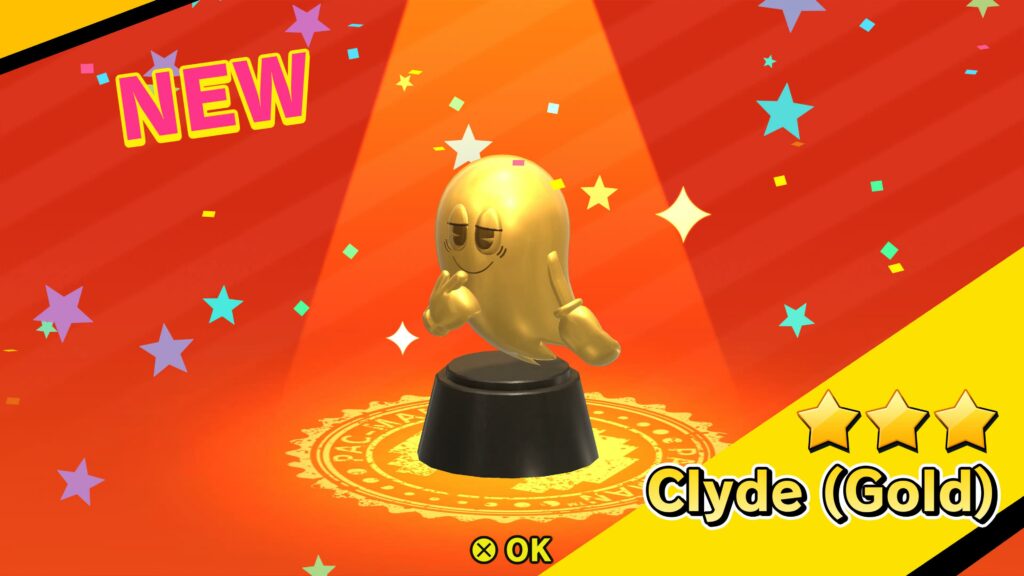 Pac-Man Museum+ is actually a solid game, and I do feel like it lives up to its name. It was interesting discovering just how many different types of games Pac-Man has started in and I like the arcade-style menu hub. 
That bad said I do think the game is held by several shortcomings. The worst of these are the stiff controls. Perhaps this is just old games showing their age but even then I don't see why they couldn't tweak some of these to play a little smoother. The lack of casual play online was also an issue considering how many of these games have multiplayer options. 
I'd say if you're interested in Pac-Man and his history and don't already own these games through several other Namco collections (there are a lot of them) then this could be worth a bite, otherwise, you're not missing on much.
Pac-Man Museum+ is available for Nintendo Switch, PS4 (and by extension PS5), Xbox One, and Steam.
| | |
| --- | --- |
| Pros | Cons |
| Great range of games from Pac-Man's history | Controls don't always work properly |
| Emulation is good with no major performance issues | Coin system seems unnecessary |
| Arcade style hub is a nice touch | No online multplayer |
---
Check This Out Next
---