I know, I too was surprised to learn that Overwatch 2 was not only still alive but also receiving a beta test. I never thought the game was canceled but with the announcement that it and Diablo IV were being delayed indefinitely, I wasn't expecting to see it for a long time but alas here we are.
Overall, the Overwatch 2 PvP Beta played pretty well, although it still feels more like an updated version of the original than a sequel, but hey, the original was fun, and this one is fun as well so it's off to a good start.
Please note: this is still a beta version of the game meaning that certain mechanics may be changed by the time of the game's official release.
Old Heroes, New Tricks
Creating a sequel to a multiplayer game is a task that can be quite challenging. You want to make changes but if it ain't broke, don't fix it. The developers definitely had this in mind as it is certainly what you feel after playing Overwatch 2. The game takes a lot of influence from the original.
You can directly log in with your old account and there will be no changes at all, including the cosmetic collection you've ever had. Playing several matches on the classic map will also feel pretty much the same as for better or worse, there is clearly no intention to change the original content.
But there have been changes here and there. The most notable of these is the new UI style, with more detailed and demanding graphics. They have also reworked several heroes, especially Bastion who is now no longer able to recover with Self-Repair. Some characters have even changed classes, like Doomfist who went from Damage to Tank.
Introducing Sojourn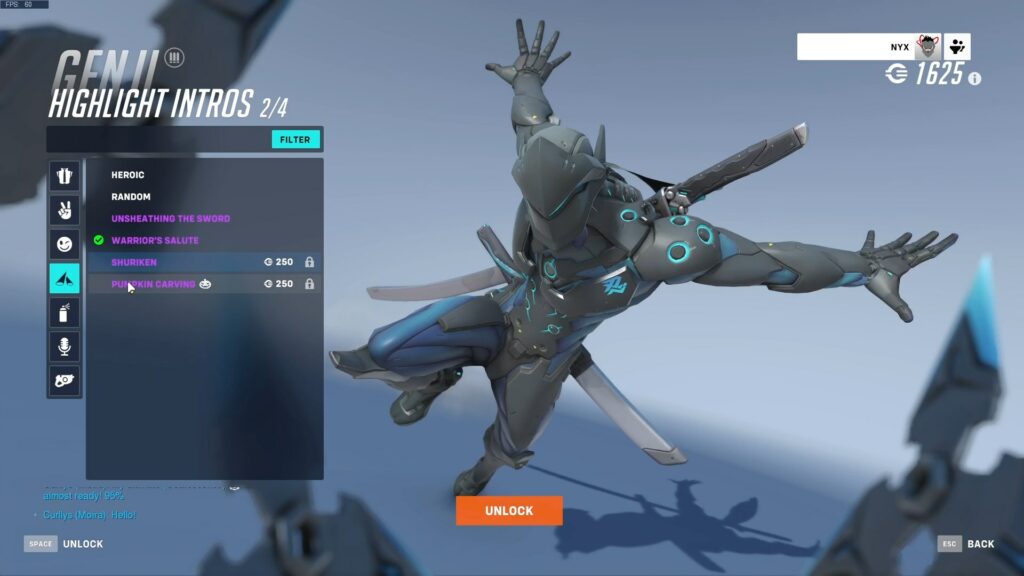 Because it is still in the beta stage which is devoted to PVP mode, the content on offer is still limited. PvE mode and the new content within weren't even available.
Despite my previous gripes, there is some new content present in the beta test. The most highlighted piece of new content is the presence of a new hero named Sojourn.
Sojourn is a Damage type hero with a long-range gameplay style and is equipped with good mobility. She is equipped with a Railgun with a capacity of 40 bullets and two modes of fire, one of which relies on energy stores with maximum damage potential when it hits 100.
Her main skills include a Power Slide which allows Sojourn to slide or cancel to get high jump momentum, as well as Disruptor Shot which is an energy attack with a small area coverage and can slow down enemies.
Meanwhile, her Ultimate skill is Overclock, which speeds up her Railgun and shoots fire effects that can sear through enemies. Armed with such a strong arsenal, players shouldn't have much difficulty adapting to Sojourn. Her playstyle is actually pretty similar to Soldier 76, so if you can play him, you can probably play her.
Sojourn's defense is unfortunately not as strong as Soldier 76's, as she can't run as fast or heal herself. The only way she can get out of a sticky situation is with a Power Slide. Although very useful, this skill requires the right momentum to be executed and the maneuver doesn't always cover all directions.
Her energy shot mode also doesn't have a clear visual cue apart from a small indicator on the crosshair. This means there are many moments where you may not be able to fire or fire at maximum damage because the energy has not reached its maximum output.
Aside from this though, Sojourn is a hero with a lot of potential and has a damage output that can be very fatal, especially if you can maintain accuracy when firing a fully charged energy shot.
Other than the new hero, another new feature is the overhaul of team composition and the scoreboard. While the original series carries a 6v6 formation, Overwatch 2 reduces it to 5v5 at the expense of the tank hero slot.
This allows the pacing of the game to be faster and can change more drastically at any time because there is no second tank that can protect the team if one has fallen first. If the tank in your team has died, then the team's defense will immediately become fragile and will in turn make the enemy move more aggressively.
We personally enjoyed this new pacing more, but the change has also made matches feel a bit too one-sided because the contribution of each player becomes more important in encouraging team performance.
Talking about player contributions, now the game has replaced the match status tab with a scoreboard that shows complete statistics for each player including enemies. With this, it is easier for players to compare their performance and find out which factors contributed to the team's defeat.
Even though there were a few matches where we lost, none of our teammates behaved toxically or blamed each other. But at the same time, most of the players in this beta access are veterans of the original, which can be seen very clearly from the high-level playing skills and use of golden weapons.
Push mode
Overwatch 2 also brings a new map and a new "push mode". There are four new maps to be opened this time, namely Toronto, Rome, Monte Carlo, and New York. Toronto and Rome are both maps for Push mode. This mainly revolves around a friendly robot walking and making its way across the map. As long as a team approaches the robot, the robot will keep on pushing to the other side. You can see it as a cross between a traditional payload mode and sumo wrestling, with both teams wanting to push the robot to the opposite side.
Both sides have to fight for the control of the robots until the walls are pushed at the end, or until the time is up, and the side that has pushed the robot to a further distance will be considered the winner. In this mode, each engagement point is different, and both sides push back and forth, making it very easy to get stuck in a stalemate until the end. 
Overwatch 2 Beta Verdict
Well, that's our first impression of the Overwatch 2 beta. While it still feels like an enhanced port of the first game, it does bring some good mechanics to the formula.
The move from 6v6 to 5v5  gives a great sense of chaos to the game and Sojourn is a fun new character. Pushing the robot in push was likewise a lot of fun. They're not the biggest new additions a sequel could add but they are good and people who liked the original game should be able to easily fall back into this one. Now we just have to wait and see if this carries over to the original release.
Overwatch 2 will be released for the PlayStation 4, Xbox One, Nintendo Switch, and PC. It wouldn't be surprising if it was released for PS5 and Xbox Series X|S as well.