With the Naga having their run on the Hearthstone ladder, the first Battlegrounds Season is coming right up on 10 May with them heading to shore. Rise of the Naga brings a Battlegrounds Rating reset, a new Hero, and naturally, the Naga as a brand new minion type. Minions and mechanics will be previewed over the coming days.
NEW MINION TYPE: NAGA
16 new Naga minions
A spell-based minion type, Naga tend to either give spells or gain power when spells are played.
NEW KEYWORD: SPELLCRAFT
Minions with the Spellcraft keyword grant a temporary spell each turn.
Spellcraft spells leave your hand at the end of your turn – if you don't use them, you lose them.
Spellcraft effects only last until your next Recruit phase.
If your hand is full, Spellcraft spells will "wait" until there is a free space in your hand, instead of getting destroyed or being delayed a turn.
NEW HERO: QUEEN AZSHARA
Queen Azshara will be the newest hero to come to Battlegrounds. The Highborne Queen and her people were cursed to live out their days as vengeful Naga. After transforming into Naga Queen Azshara, wave after wave of Naga will be under your command! Do you have what it takes to lead them to victory?
Read more about Hearthstone Battlegrounds: Rise of the Naga through the official blog here.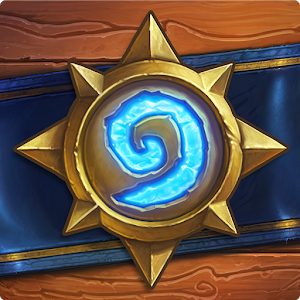 Hearthstone
Android, iOS, Microsoft Windows
The hit digital collectible card game from Blizzard Entertainment! All the colourful characters from the Warcraft universe show off their prowess in card form!
---
Check This Out Next
---