Every year, you'd expect plenty of gaming laptops that want to call themselves the best. As you might expect, the products from brand to brand will have their advantages and disadvantages. We once more got the chance to try out another laptop of the ever present and popular MSI, in the MSI GL63 8SE!
The brand is strong for a reason: who hasn't heard of MSI's range of gaming laptops? As they continuously update their generations of laptops, one can be quite hard-pressed to find fault with their machines. The MSI GL63 8SE comes equipped with a 8th Gen Intel Core CPU with i7 processor, graphics in NVIDIA GeForce RTX 2060 alongside 6GB GDDR6, and 15.6″ FHD display. Let us examine this black finish machine further, starting with its specs list:
MSI GL63 8SE Specifications

CPU
Up to 8th Gen. Intel® Core™ i7 Processor
OS
Windows 10 Home
Windows 10 Pro
DISPLAY
15.6″ FHD (1920×1080), Wide-View
15.6″ FHD (1920×1080), 120Hz, 3ms, Wide-View
CHIPSET
Intel® HM370
GRAPHICS
NVIDIA® GeForce RTX™ 2060 with 6GB GDDR6
MEMORY
DDR4-2660
2 Slots
Max 32GB
STORAGE
1x M.2 SSD slot (NVMe PCIe Gen3)
1x M.2 SSD Combo slot (NVMe PCIe Gen3 / SATA)
1x 2.5″ SATA HDD
WEBCAM
HD type (30fps@720p)
KEYBOARD
Backlight Keyboard (Single-Color, Red)
COMMUNICATION
Killer Gb LAN
802.11 ac Wi-Fi + Bluetooth v5
AUDIO
2x 3W Speaker
AUDIO JACK
1x Mic-in
1x Headphone-out (SPDIF) Audio Jack
I/O PORTS
1x Type-C USB3.1 Gen2
1x Type-A USB3.1 Gen2
1x RJ45
1x SD (XC/HC) Card Reader
1x (4K @ 60Hz) HDMI
1x Mini-DisplayPort
2x Type-A USB3.1 Gen1
BATTERY
6-Cell
Li-Ion
51
AC ADAPTER
180W adapter
DIMENSIONS (WXDXH)
383 x 260 x 29.5
WEIGHT (W/ BATTERY)
 2.3
Simple and elegant design
The MSI GL63 8SE looks much like a regular gaming laptop, without anything that makes it stand out exceptionally. The display is modest at 15.6″, and thanks to its plastic build, it's not too heavy at 2.3kg. The plastic doesn't mean it's low quality though, rather the opposite. With its black finish and red highlights, it's elegantly combined with the MSI Dragon Army logo that seems to light up on the chassis when the lid is opened.
The keyboard is black, backlit with red which is pretty ordinary if you consider the RGB keyboards of modern gaming laptops. The key presses can feel a little cushioned, thanks to the bezels being slightly thicker than usual, providing comfort be it for typing or for gaming. The mouse pad is also on the larger side, but there's no issues in using it.
So what of the display and graphics?
Next, you'd of course want to look at the display once you've opened the machine up. As mentioned, the display is 15.6″ FHD ( 1920 x 1080 ), 120Hz, 3ms. It might sound on the small side, but it won't seem that way when you use it, paired very nicely with the GeForce RTX 2060.
The colours are vibrant, with the display having NTSC 94% colour gamut support and 100% sRGB colour gamut. The screen will function perfectly for whatever you use it for, whether it's your games or for film nights.
Do you think these specs are robust enough for you?
With the 8th Gen Intel Core i7 6-core processor, with a minimum speed of 2.2 MHz and capable of rising to almost 4.0 MHz, you can't deny the power of the MSI GL63 8SE! It's suitable for every day use: surfing the web, listening to music, watching movies or your favourite Netflix flicks or just non-stop gaming. Packing the DDR4-2660 8GB RAM and 256GB hard drive, it's scores better than older models. You can expect this machine to be an effective workhorse!
The benchmarking results gives a graphic score up to 6004, 5165 for CPU and overall at 5861, it will be more than sufficient to service you.
Don't forget those connectivity options!
You'll have plenty of options for your accessories and add-ons with the MSI GL63 8SE. The left side has an ethernet port that can fit a RJ45 cable, one 4K @ 60Hz HDMI port, one Mini-Display port, one Type-A USB3.1 Gen2 port and one Type-C USB3.1 Gen 2 port. There are also one jack each for microphone-in and headphone-out (SPDIF) audio jack. The right carries a Power Adapter port, two Type-A USB3.1 Gen 1 ports and one SD (XC/HC) Card Reader.
Worry not about overheating
While it's packing all those specs, you might worry about keeping cool on the MSI GL63 8SE. Fear not, with the Cooler Boost 5 technology packed in to keep the cool on the machine, that will continuously optimize itself as you play more intensive games. Two fans with 31 blades as well as four exhaust ports expel the hot air efficiently, so you don't need to fret over the heat.
If you need more of a boost, then the right side of the keyboard has a dedicated Cooler Boost button. Systems are all in place for you to maximise the use of those fans! However, it does come with a caveat that the laptop will start getting more noisy as fan speed goes up. If you need to monitor the temperature even more, you can check it on the MSI Dragon Center.
Gaming experience? Satisfactory!
We'd of course need to try out the games on a gaming laptop, after all. The benchmarking results have been impressive, and this reflects in the games that we tried out! No dropped frames here, with excellent performance.
We tried out XCOM: Chimera Squad, Genshin Impact and World War Z on this baby. For a turn-based game like XCOM, there were no issues whatsoever. Incidentally, you can check out our review and tips for the game, if you've been wondering about getting the game for yourself.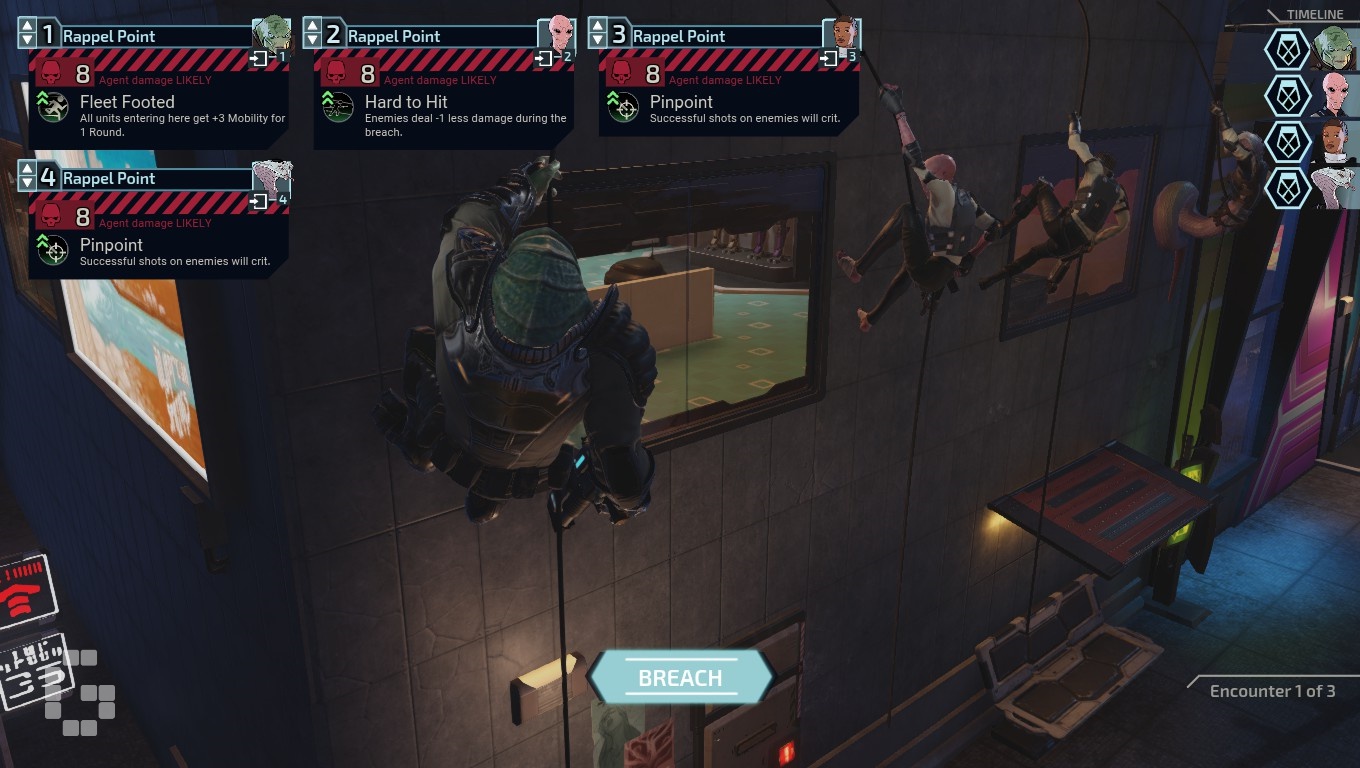 When it came to the open world RPG of Genshin Impact, well, the colours are able to come to life on the display, and you can certainly explore to your heart's content in a similar game! The laptop chugged a little when it came to World War Z, with it requiring quite a lot of power to run it. The heating and lag issues disappeared once the Cooler Boost was on though, ensuring that performance remained stable throughout. Might need your headphones for this though, since the fans will be whirring quite loudly.
Great audio and decent battery
Laptops aren't typically known for incredible sound fidelity, but with two large 3W built-in stereo speakers as well as included audio technology, the sound quality is much better than you might expect from a typical laptop! The same praises can't really be said about the battery, with a pretty average life when you have your laptop on full blast. With everyday use, the 6-cell Li-Ion battery can last almost 6 to 7 hours, but when you're gaming, the 3 to 4 hour life won't be enough, so keep that charger handy.
Verdict
As a whole, if you're looking for a somewhat light gaming laptop with quite satisfactory specifications, then the MSI GL63 8SE is the one to get. Simple and elegant, with a decent 15.6″ FHD display and 8th Gen Intel Core i7 CPU paired with NVIDIA GeForce RTX 2060 6GB GDDR6, it'll be able to meet your needs and then some especially for gamers on the go. Try score your own once the MCO ends!
---
Check This Out Next
---