NIKKE: Goddess of Victory players are in their seasonal furors, after it was revealed that the upcoming Chainsaw Man collab would put a coat on the popular Makima character.
In all the promotional materials for NIKKE, the character Makima has been shown to be wearing a long black coat over her public safety uniform, like she's seen doing at the start of the manga.
Despite being blatant about sex appeal being its biggest selling point, many fans have observed that the game goes to some lengths to keep it tame- characters who aren't wearing leotards are usually sporting long hair, trousers or even coats to cover their rears.
The same has unfortunately extended to its upcoming Chainsaw Man collab, where both Power and Makima have a jacket and a coat on in their shooting animations.
"It looks so bad, but I can't help keep laughing at this point", writes reddit user avelineaurora on the NikkeOutpost subreddit. "I swear by now they're trying to deliberately take the piss just to see how little ass they can actually show in the ass game".
"Do they seriously not understand why people started playing this game to begin with? I mean they buffed K's fanservice before shes even out. They made soda flash us while firing. But then they turn around and do this?", writes another user, Some_Effective.
This isn't the first time the borderline-ecchi NIKKE has come under fire for purported "censorship"- last Christmas the game's winter event drew similar criticism when the Winter Shopper alt for Rupee sported an extremely chaste micro skirt.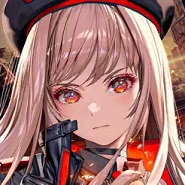 GODDESS OF VICTORY: NIKKE
Android, iOS
GODDESS OF VICTORY: NIKKE is an immersive sci-fi RPG shooter game, where you recruit and command various maidens to form a beautiful anime girl squad that specializes in wielding guns and other unique sci-fi weapons. Command and collect girls that have unique combat specialties to create your ultimate team! Experience next-level shooting action with simple yet intuitive controls while enjoying dynamic battle effects.
---
Check This Out Next
---