During Computex 2023 we were given the opportunity to visit the Acer booth and checked out what they had in store for us.
At first glance its difficult to miss the Acer booth as they have a huge screen outside which showcased their product line and gave us an idea of what was on display within.
The booth is separated into two parts, one had all the business laptops while the other contained all the products from the Predator series which is Acer's gaming line. On the predator side of things, they showcased some products that were announced before which included the Predator Helios Neo 15, Predator Triton 17X and Predator Helios 16.
The latest Predator Orion X is also on display here that is very much user friendly which has panels that easily open up the case making it easy for the user to change the hardware inside the Orion X. The casing is marked in zones which focuses on a specific component, the first zone gives you access to the processor, power supply and SSD, the second zone lets you slot in an extra 2.5-inch SATA HDD while the last zone is where you would go to access your cooling system.
There is also a rotating arm/bracket at the top of the case which could be used to place your headphone. While the graphics card is specially designed to be able to fit in the casing.
Un-Edited Image Credit: Acer
Un-Edited Image Credit: Acer
SpatialLabs technology was also on display at the Acer booth at Computex 2023, one such technology is the SpatialLabs Panaromic View which combines three Acer SpatialLabs View Pro displays with Acer OpenXR runtime to create an immersive 3D stereo experience. The 3D effect can only be experienced by standing at a specific point to give you the feeling like the content is really surrounding you.
There is also a small room in the booth which allows you to try out 3D Ultra Mode in SpatialLabs TrueGame. Within the room there is a camera that scans your ears to produce accurate directional audio which helps makes content feel more immersive despite the sound originating from the speakers from a laptop.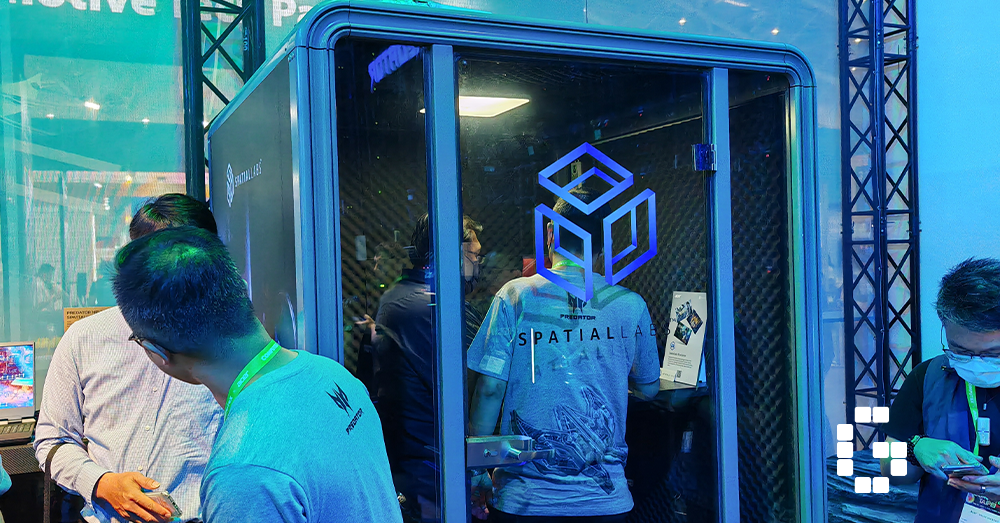 On the business side of things, Acer showcased its business laptops such as the Chromebook Vero 514, Chromebook Vero 712, Aspire Vero 14 and many more. There was also the Acer ekinekt BD3 which has you cycling to charge your products such as a powerbank.
Not only that Acer also showcased Smart Parking, Smart Medical, Healthy Living, Green Energy Application, Circular Economy as well as Smart Water Usage. When compared to the gaming side, this area was decorated with more calming colors to make it feel more comfortable.
There were a lot of products on display here at the Acer booth at Computex 2023, and you may find further information regarding their products at their official website.
---
Check This Out Next
---