When Pokémon GO first became available in Malaysia, players have noticed that many of the gyms were guarded by insanely high leveled Pokémon, leaving little to no chance for new players to fare against them. Niantic has realized the problem in many different countries and have decided to take action towards players who rely on bot programs.
In the previous episode with third-party tracking systems, Niantic only soft-banned players who used them, only temporarily denying players' access to PokéStops or catching Pokémon. Now, however, if found out using bot programs, Niantic will be permanently banning their accounts. The Pokémon GO official website was updated with a warning: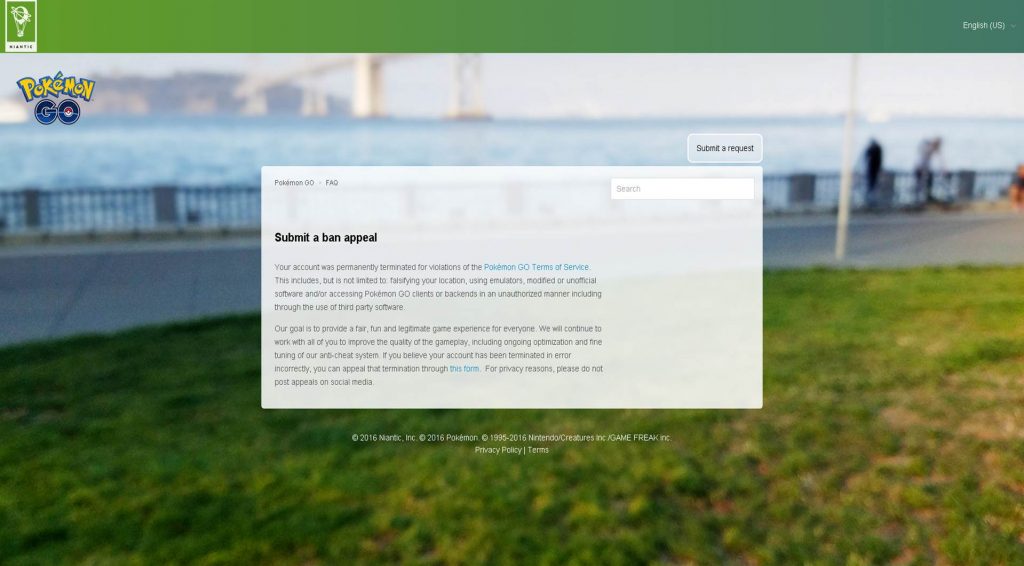 Niantic will gauge the player's location with the time used to travel to make sure that there isn't too far of a jump, like say, from Penang to Johor in 30 minutes. If found out that the situation is unreasonable, Niantic will take action on the player's account. Of course, if you were banned by accident, you can also send an appeal to Niantic through their official website.
So far Niantic hasn't described their course of action in detail, but at least we know that they're doing something about it. Hopefully players will eventually come to learn how to play fair and love the game for what it is, and don't cheat!
Have you joined our giveaway yet? We're giving out $10 iTunes gift cards so don't miss out!
---
Source: Wanuxi
---
Check This Out Next
---