It's been a good week to be a Melty Blood Type Lumina player- a huge update dropped on Friday, bringing with it huge quality of life improvements, balance changes as well as free DLC for Neco Arc and Mash Kyrielight.
Neco Arc in particular has been a huge pull- the character was heavily requested due to her overwhelming popularity, and members of the community are even holding Neco Arc-only tournaments.
The result has been a huge uptick in players for Melty Blood Type Lumina, with the launch of the big update seeing a peak of over 4000 players checking out the game- 8 times the 500 it was the day prior.
There has also been a huge uptick in content about Neco Arc going around the internet, with many fans praising the character for being wacky and fun, thanks in part to her random moveset and bizarre animations.
Of course, it'd be foolish to say that the surge in Type Lumina players was entirely because of Neco Arc- as mentioned earlier, the update also brought a perfect storm of things to drive more players into the game.
The balance update was a huge draw for players who'd dropped off the game prior- nerfing Shields and updating character moves was a huge reason to jump back in.
Still, Neco Arc is the face of almost every community meme- just like how the Jack O Pose drew more people into Guilty Gear, it's just as easy to say Neco Arc did the same for Melty Blood Type Lumina by bringing more mass attention to the funny cat character.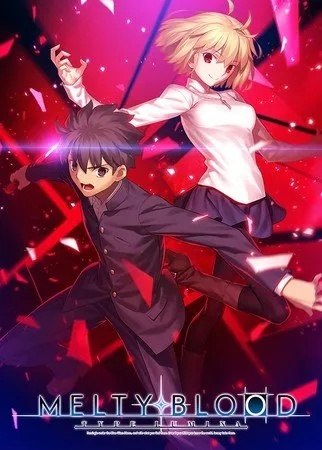 Melty Blood Type Lumina
Nintendo Switch, PlayStation 4, Steam, Xbox One
Explore an all-new MELTY BLOOD world from scenario writer Kinoko Nasu, based on the events of Tsukihime -A piece of blue glass moon-. Unique story events for each character give each playthrough its own feel, adding to the overall experience. Visuals have been updated with HD graphics, and include animation sequences by A-1 Pictures for special attacks. Dialog is fully voiced and will change depending on which characters are brought into battle, giving more insight into the characters' interpersonal relationships.
---
Check This Out Next
---