[UPDATE]  NARUTO SHIPPUDEN: Ultimate Ninja Blazing is finally out today in the regions listed below!
Italy, Spain, Poland, Cyprus, Norway, Austria, Sweden, Denmark, Holland, Switzerland, Belgium, Ireland, Portugal, Finland, Luxembourg, Greece, Estonia, Russia, Turkey, Israel, Lithuania, Slovakia, Slovenia, South Africa, Australia, New Zealand, UAE, India, Saudi Arabia, Singapore, Thailand, Malaysia, Indonesia, and the Philippines.
---
Bandai Namco's first title, Naruto Shippuden: Ultimate Ninja Blazing is now soft launched in both the App Store and Google Play Store (US, Mexico, Canada, Germany, and Brazil only). Fellow friends who don't live in these countries, if you're interested in trying out the game early, don't worry! You can check out this guide on how to create a US iTunes account to play.
Naruto Shippiden: Ultimate Ninja Blazing's story stays faithful to the original anime series, and the players engage in turn-based battles whether in solo or multiplayer mode. You can pick which characters you want on your team to bring down your opponents.
You can pre-register for the game here, and do ask your friends to register too, because the more of you registered the more gifts you receive for every milestone achieved!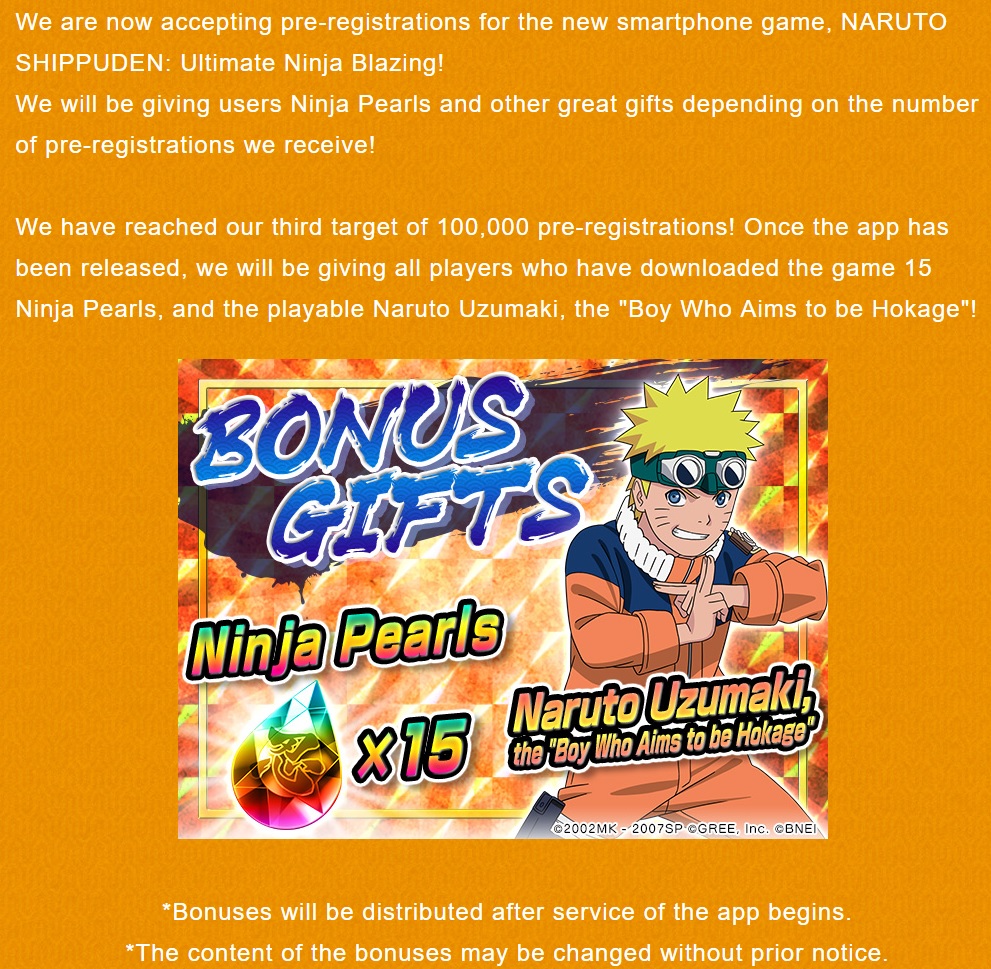 To get all the latest updates, you can follow-up on their Facebook page.
[btnsx id="819″]
---
Source: PocketGamer