miHoYo has sued Bilibili to identify leakers on the platform. We can all expect this to be related to Genshin Impact, due to how prevalent beta build information filters through a variety of sources. Bilibili creators have gotten their content restricted, as in, not getting as much exposure as they should. As far as it's understood, miHoYo suing Bilibili is part of a legal process for Bilibili as a platform cannot disclose user personal information due to privacy laws. Such laws disallow disclosure unless required by government or court processes.
Through the following procedures, miHoYo will be allowed to obtain said information so that they can identify the leakers. 11 such lawsuits have been filed, said to be targetting the 11 biggest leakers who are active on Bilibili. These cases are presently scheduled to be heard on 17 September 2021. This is pretty much a natural escalation of at least one previously publicized incident, wherein the leaker got off with a relatively lighter punishment, though nonetheless hefty for an average person.
We've discussed leaks before, like this one pertaining to the upcoming Sangonomiya Kokomi's mechanical design. No matter how many disclaimers are plastered over the content, it's nonetheless as-of-yet unofficial.
Some of the community are decrying the move, suggesting a transparent roadmap would reduce "the need for leaks". Some parties would point out the leaks are beneficial for low spenders or free-to-play players, who have limited resources and would like to plan ahead. There's yet more comments saying they should be more stringent in picking beta testers.
For all we know, the lawsuits will still not prevent leakers. Genshin is undeniably huge, and a simultaneous global release means there is no foresight possible aside from leaks. Whatever the community feels, miHoYo is well within their rights to exercise whatever means they have to protect their intellectual properties. We'll soon find out what form the fallout will take.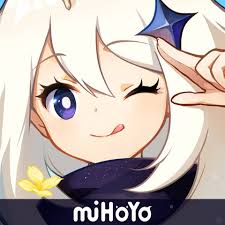 Genshin Impact
Android, iOS, PlayStation 4
Step into Teyvat, a vast world teeming with life and flowing with elemental energy. You and your sibling arrived here from another world. Separated by an unknown god, stripped of your powers, and cast into a deep slumber, you now awake to a world very different from when you first arrived.
---
Check This Out Next
---