Continue your fight for dominance in Lineage 2: Revolution with a brand new update, featuring a fortress siege in Aden Castle Clan War, available for players across all servers.
The Aden Castle Clan War content introduces a massive fortress siege between powerful clans of all Lineage 2: Revolution servers. By joining in the fight, a variety of highly valued prizes such as special titles, costumes, and Mount Pets are available for players to collect depending on their performance in the siege. Other items can also be obtained in the Festival of 'Aden Castle Clan War' without directly participating in the activity.
The update also extends the max grade of equipment, allowing players with UR class equipment upgrade to LR class for further increases in statistics and overall combat power.
Lineage 2: Revolution is a groundbreaking MMORPG bringing top-quality visuals, a massive open world and large-scale PvP to mobile devices. Powered by the Unreal Engine, the game features stunning visuals and large-scale open-world combat where up to 200 players can battle in real-time on a single screen – all in a gorgeous, fully featured, persistent world MMORPG that can be enjoyed alongside millions around the world and all within the palm of your hands.
Join in the siege today!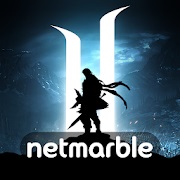 Lineage 2: Revolution
Android, iOS
The Elmoreden Empire's demise ushered in an age of darkness. Each territory declared their independence from the Empire, leading to devastating, blood-stained skirmishes in the quest to claim sovereignty over the land. Within these battles, one group struck fear into the hearts of everyone - the powerful Dark Society, led by Beleth, the master of black magic. The Dark Society believed that true power stemmed from terror and began to conspire in secret to create chaos throughout the world. They deceived Emperor Baium of Elmoreden, the proud ruler, to build a Tower of Insolence to challenge all those who lived in the Empire. However, before malice and dark energy could permeate the land, Hardin, a sorcerer second only in strength to Beleth, chose to stand against the Dark Society. Anticipating their every move and foreshadowing their evil intentions, he fought valiantly to prevent them from creating utter chaos. However, as time drew on, he realized he could not stand alone. His power waned and his efforts alone were inadequate to stave off the Dark Society's forces.
The time has now come for new heroes to rise. Join the Silverlight Mercenaries to begin a new chapter in history, and save the world from eternal darkness!