At Level Up KL 2022, PlayStation Studios Malaysia Head Hasnul Hadi Samsudin and Playstation Visual Arts Senior Director Neil Ingram spoke in a talk titled "Think Globally, Make Globally".
Here they discussed how PlayStation Studios Malaysia was founded and the challenges and opportunities of working with a global PlayStation community.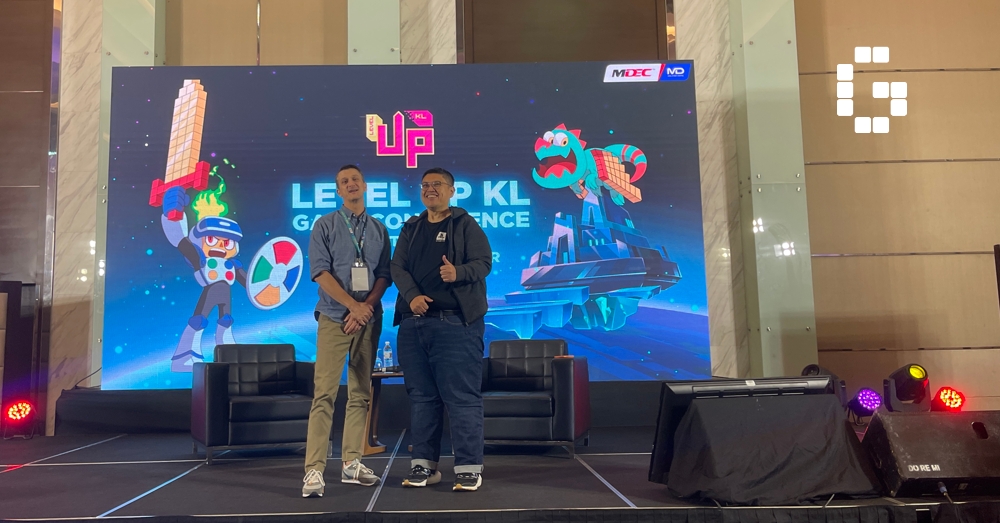 Fonding PlayStation Studios Malaysia
The two developers started the talk by speaking about the founding of the studio. When asked why Malaysia was considered for a studio, Neil explained that shortly after he began working for PlayStation in 2013, the company looked into a number of different countries but it was a trip to Singapore that eventually brought them to their next-door neighbor thanks to its abundance of talent.
"We are always looking for the next thing. We were on a search for a place that has talent and ambition. We made trips to Taiwan, India, and Singapore and it was there that we noticed a lot of game developers happened to be Malaysian"
After speaking with a number of these Malaysian game developers in Singapore, the good people of PlayStation spent 10 days traveling across the country. They traveled from KL to Penang to Johor, absorbing the culture and lifestyle of Malaysia, and found that the local developers had the right kind of talent and ambition that fit the PlayStation community. Finally, in 2019, PlayStation Studios Malaysia was established.
The Challenges of Global Development
Unfortunately, the Covid pandemic was right around the corner. Hasnul explained that it was originally planned for the newly formed team to travel to PlayStation Studios in San Diego USA to learn about developing games for two months but this was soon canceled.
Throughout the pandemic, the team had to deal with the pros and cons of global thinking. They communicated with PlayStation's regional studios across the world from their own homes, some of them even needed to have their work PCs sent through the mail.
"It is hard, you have to want to do it," says Neil. "That longing people have for wanting to sit together, see each other, talk in person, it's all valid. We often wonder, how do we bring this all together? We try to identify how we bring everyone under the same goal."
Neil however says the key to success in global thinking is really honest communication. Having confidence in yourself and your partners to work towards a common goal and remain open about whatever issues arise.
"Thinking globally isn't about working in these little pods. Every studio making AAA games isn't doing them in one place. People are solving development problems in all sorts of different ways with other people globally. It's about having confidence, trust in your partners, and learning for the next time."
Through all the struggles, however, Malaysia Studios was able to find their names in the credits of two PlayStation Games: MLB The Show 22 and The Last of Us Part I.
Why Global Development
The two ended the talk by answering the question of why? Why is it so important to think globally and to communicate with this complex web of different studios and in different regions? Neil says it stems from what he sees as one of the biggest problems with AAA game development. There are just not enough people:
"The scale and scope of these games are growing. The number of games that people want to make, and stories that want to be told is growing but there are not enough people to match that ambition. Developing globally is about opening up and embracing the larger global web of developers that want to work on these games. The sun will never set in game development."
"The cycle for games is long, longer than feature films and you have to build a structure that can stand up to that tower of ambition"
Hasnul chimed in here as well: "I want SEA to be part of that tower. I want Malaysia to be part of that tower so that we can build our own worlds one day. Playstation is about building worlds and we want all of you [local game developers] to be part of it."
Despite all the struggles, PlayStation Studios is off to a bright start with a lot of promise. We wish them the best of luck in their future projects.
---
Check This Out Next
---