Technology marches on to continuously improve user experience in gaming, with NVIDIA taking the next step with its DLSS 2.0 technology! The original Deep Learning Super Sampling (DLSS) sought to real-time rendering through AI-based super resolution – rendering fewer pixels and then using AI to construct sharp, higher resolution images. Powered by dedicated AI processors on GeForce RTX GPUs called Tensor Cores, DLSS 2.0 is a new and improved deep learning neural network that boosts frame rates while generating beautiful, crisp game images.
DLSS 2.0 boasts the following:
Superior Image Quality – DLSS 2.0 offers image quality comparable to native resolution while rendering only one quarter to one half of the pixels. It employs new temporal feedback techniques for sharper image details and improved stability from frame to frame.
Great Scaling Across All GeForce RTX GPUs and Resolutions – A new AI network more efficiently uses Tensor Cores to execute 2X faster than the original. This improves frame rates and eliminates previous limitations on which GPUs, settings, and resolutions could be enabled.
One Network For All Games – The original DLSS required training the AI network for each new game. DLSS 2.0 trains using non-game-specific content, delivering a generalized network that works across games. This means faster game integrations, and ultimately more DLSS games.
Customizable Options – DLSS 2.0 offers users 3 image quality modes – Quality, Balanced, Performance – that control the game's internal rendering resolution, with Performance mode enabling up to 4X super resolution (i.e. 1080p → 4K). This means more user choice, and even bigger performance boosts.
With DLSS 2.0, it can maintain and even improve image quality while boosting performance. Quality mode can boost performance by up to 76% – using Remedy's Control as an example – that even RTX 2060 players can run max settings on titles at a playable framerate. Improvements to the technology have also meant that objects in motion can now be processed much better compared for the previous version to ensure better quality across the board.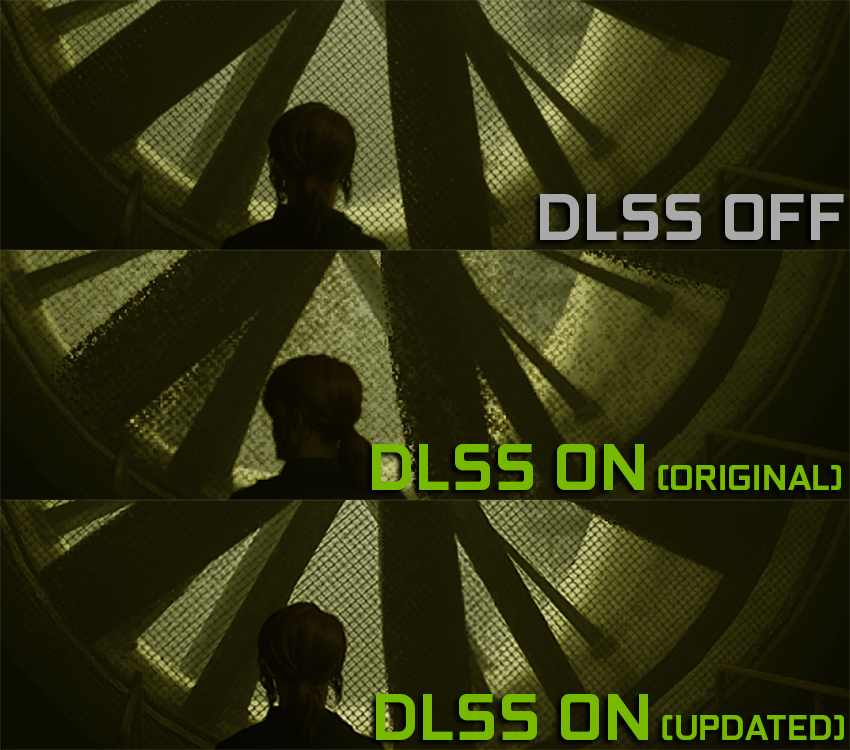 A partnership between NVIDIA and Kojima Productions sees the addition of DLSS 2.0 into the PC release of Death Stranding, so that players can enjoy the sights of a barren, yet beautiful post-apocalyptic America – and the star-studded cast who have loaned their likeness to the title. To help you on your way to getting a GeForce RTX GPU to take advantage of DLSS 2.0 for Death Stranding and many other games beyond, a select bundle of GeForce RTX graphics cards, laptops and desktops are currently bundled with a copy of Death Stranding until July 29th.
Have Death Stranding look the best it can on PC, with support for high frame rates and immersive ultra-wide monitors and a new, powerful photo mode for capturing awesome in-game shots alongside a veritable options list for Ambient Occlusion, Anti-Aliasing, Model Detail, Motion Blur, Screen Space Reflections, and Shadow quality. Get the bundle here!
---
Check This Out Next
---