2 weeks after the Kakegurui collab arrived in the SINoALICE Japan, the new content and characters have finally made it to global. Check out the English trailer below:
Yumeko Jabami, Mary Saotome, Midari Ikishima, Kirari Momobami and Sayaka Igarashi from Kakegurui, will be available for a limited time. Little Match Girl will also appear wearing the same school uniform as Little Match Girl/Hyakkaou Private Academy.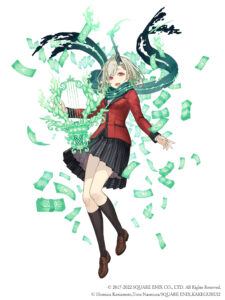 Yumeko Jabami/Breaker is available as a log-in reward while Midari Ikishima/Gunner is a paid class, only available through purchasing the new Twilight Crystal Set.
As for the other classes, players can get them through the STEP Grimoire: Wager on the Tank, which is divided into 2 parts. Kirari Momobami/Sorcerer and Sayaka Igarashi/Paladin can be obtained from Wager on the Tank: The First Hand, while Mary Saotome/Crusher and Little Match Girl/Hyakkaou can be pulled from Wager on the Tank: The Second Hand.
Besides the Kakegurui characters, there will be a new original story in SINoALICE for this collab. Players can take on the collab event, Fairytale Gamblers, to experience it.
Players can also earn in-game rewards like Twilight Crystals and stamps through Purification. Furthermore, the game is also running a giveaway.
Players can take part in the giveaway by following the game on Twitter and retweeting this tweet.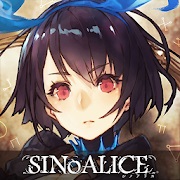 SINoALICE
Android, iOS
Fairy tale characters fight to "revive their author". Enter the dark world of SINoALICE as imagined by Yoko Taro (Drakengard, NieR).
---
Check This Out Next
---