Blue Archive is finally out, and international players can start counting the days before Yostar Japan decides it's making enough money to bring it overseas. The vague premise I understand about the game is that you're a teacher guiding these students who all just so happen to be presumably high school girls who are also a variety of kemonomimi with halos who wield guns. Sign me up I guess!
---
PRESENTATION
I didn't try out the closed beta, so I can't speak to how the game feels back then and now. It's very clean and pretty, definitely, with a lot of cute girls across the spectrum of socially acceptable standards of beauty, modestly endowed and beyond. The UI is suitably futuristic-esque, mostly easy to read. On Youtube you can find the game's OST, which like publishing stablemate Arknights – and honestly, many mobile games out there, like Punishing Gray Raven and others – has a solid soundtrack. I'm much more on the pragmatic DPS and/or husbando camp, but I know when I see cute girls since I have eyes.
As with many character collectors, expect to find a girl to your liking. The full voice acting is only limited to the prologue unfortunately, with the 2D sprites animated slightly with blinking and subtle movements, but are not Live2D. You can get animated Live2D art of the girls on your homescreen, though not for their sprites themselves unless future skins get them, as with how some of them are for Girls Frontline. On the battlefield, the girls get rendered in cute chibi sprites, as with the enemies.
GAMEPLAY
I want to like this game but when you frontload a prologue that's at the very least 20 minutes long before you give me the the first tutorial of the game, I'm fatigued before I even begin. I was curious how long it went, and well, curiosity killed the cat. I skipped the rest of it so that I could actually, you know, play the game. I'm not proficient in Japanese so there's definitely a lot of world-building I missed out on, but at this point, I'm not about to care until some kind soul translates it. It's not even the entire prologue, imagine that.
Once you actually get into the game, your team is made up of four Strike units, and two Special units. As the name suggests, the Strike team are your frontliners on the field, while the Specials are most likely going to be your support units. Your Strike team will also have their positions, Front, Middle and Back, with their respective roles be it Tank or DPS. On top of that, they also have different weapon types, and their preferred terrain. They get penalties in terrain they are weak at, and conversely get damage boosts to terrain they work best in.
But wait! That's not all! The girls pack their own skills, which come with costs. Cost will gradually regenerate while in battle, and using them is pretty much like a card game: waiting to get enough mana to use them. Some of them will be AOE damaging, or buffs, or whatever that needs targetting or otherwise, and they do shuffle in and out like a deck, depending on what skills your girls have and their associated cost. Last but not least, your girls can also take cover and it will be indicated by a shield icon next to their health bar. Cover can also be destroyed.
I'm not done yet! There are also enemy types, so different firearms for different enemies. AND THEN, your girls have pieces of gear they can equip, besides the whole levelling of… er, levels, and skills. Their level is only as high as your player level, so take note of that. That's probably most, if not all of the mechanics involved. It's very in depth, if it wasn't for the horrible, horrible initial impressions from the obscenely long prologue.
Outside of combat, you have the by-now standard inclusion of bonding with your girls. You have a "chat" app called Momotalk, where you can choose dialogue options to converse with your girls. You can obtain animated CGs of your girls from bonding with them.
To get your girls stronger, the game uses a shard system to increase their level rank. I'm a little unsure about the exact number of shards you obtain for a dupe, but a 1-star gets you, well, one shard, and 2-stars get you ten of the universal one, just eyeballing it. It'll take a while, for sure.
You see, there's a lot to Blue Archive. If only I skipped the prologue.
GACHA
Ah, yes, where money makes the world go round. The rates for a natural 3-star, the highest rarity from the gacha, is 2.5%, which is identical to Princess Connect Re: Dive and also on the lower end of the spectrum. It costs 1,200 gems to do a 10-pull, and you are able to "spark" a listed unit at 300 pulls / 30 10-pulls. It's nice they have the sparking system in place for the sweet guarantee, but that's still a lot relatively speaking.
---
I of course cannot speak for the story as I am not the least proficient in Japanese, so I'll leave that to you to decide if the cute girls will encourage you to learn the language so that you can respond appropriately to their Momotalk texts.
I will probably give this a pass if it ever launches internationally, but I hope the rest of you can enjoy the game in your own time.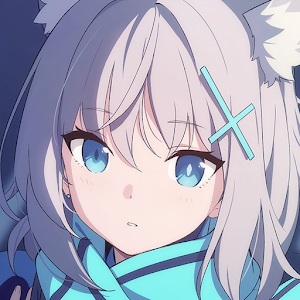 Blue Archive
Android, iOS
You have been appointed as an advisor to the Federal Investigation Club, Schale, located in Kivotos. It's a huge academy city where numerous academies are clustered together. Resolve the endless incidents that occur in Kivotos with charming allies full of personality, and build special memories with them!
---
Check This Out Next
---