The Hypostatic Symphony mini event will soon begin in Genshin Impact, and some details have been released regarding its mechanics.
Players will be able to go to an event Domain and challenge "never-before-seen" Pure Hypostases to accumulate points. Hypostatic Symphony will run from 16 January 10:00 to 31 January 03:59 server time. On reaching a certain threshold of total score, you will be able to claim the event-exclusive namecard style "Celebration: Hypostasis" and other rewards. The first time you clear the challenge, you will also be rewarded with Primogems.
To begin the event, you will need to be Adventure Rank 20 and above.
The event details are as follows:
Once the event starts, a new challenge will be unlocked each day until the seventh day, by which all the challenges will have been unlocked.
Before starting the challenges, you can choose from different difficulty levels and Variations that have special battle effects. The amount of points received from clearing the challenge depends on the chosen Variation and difficulty level.
Travelers can choose to participate in the challenge alone or in Co-Op.
During the event, Travelers can challenge the same stage multiple times to try to set a new high score. Your total score is the sum of your high score on all challenge stages. When your total score reaches a certain amount, you can claim the corresponding rewards.
After the event ends, your accumulated points will be lost and you will be unable to claim any more rewards. Make sure to claim the rewards in time.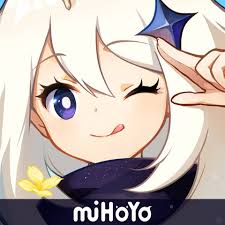 Genshin Impact
Android, iOS, PlayStation 4
Step into Teyvat, a vast world teeming with life and flowing with elemental energy. You and your sibling arrived here from another world. Separated by an unknown god, stripped of your powers, and cast into a deep slumber, you now awake to a world very different from when you first arrived.