As HoYo Fest 2021 arrives in Malaysia, we paid a visit to the Honkai Impact 3rd collab cafe on the first day of the event, November 5, 2021. In Malaysia, Hoyo Fest 2021 is happening at myBurgerLab in MyTown shopping centre, Kuala Lumpur.
I reached myBurgerLab at 3.00 pm, which is the time slot that I was able to reserve in advance. Note that during HoYo Fest 2021, myBurgerLab MyTown is not accepting any dine-ins, so tough luck for those who didn't make reservations.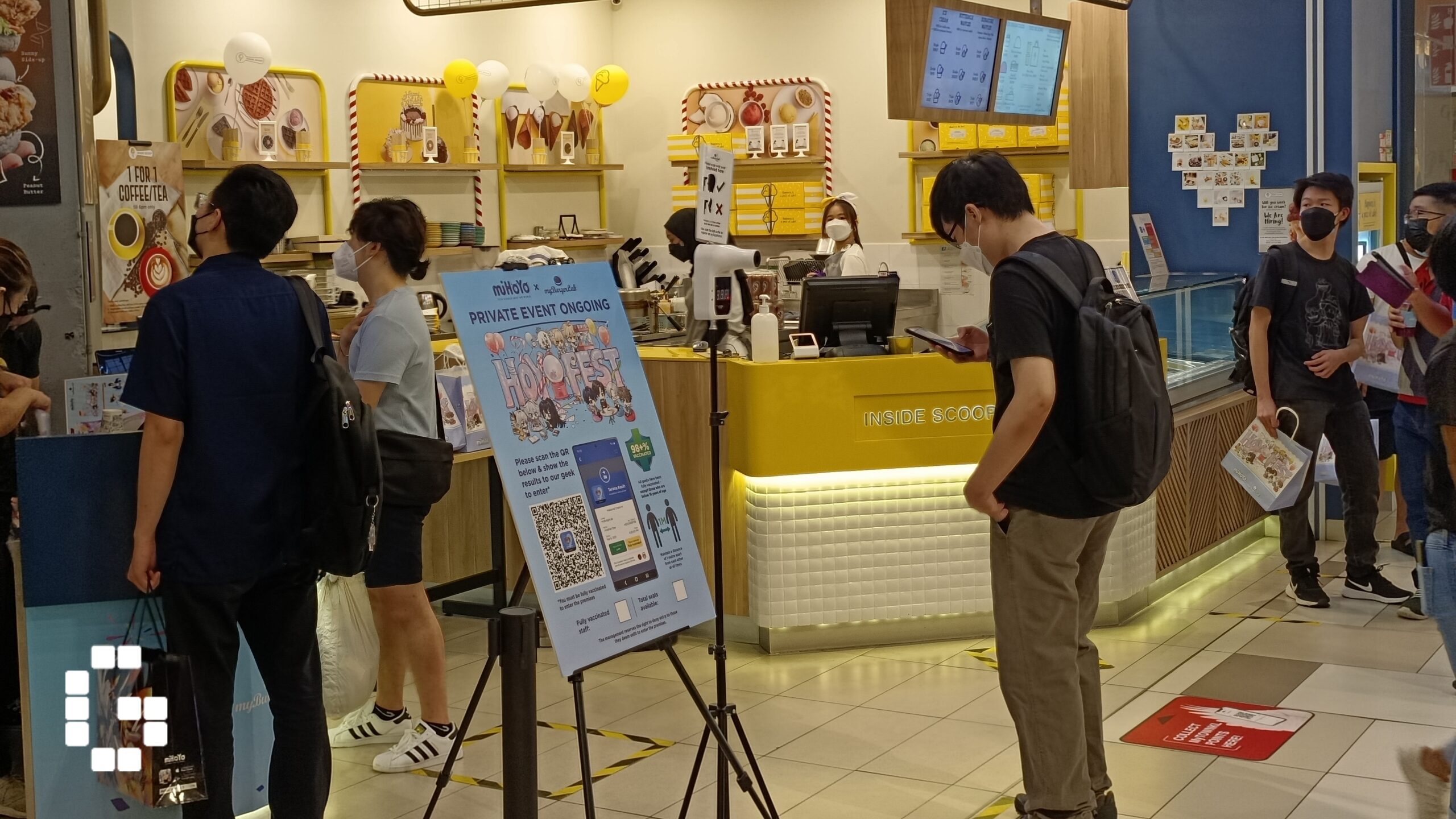 Upon arrival, there isn't much to indicate that myBurgerLab is hosting the Honkai Impact 3rd collab cafe for HoYo Fest in Malaysia. There are barely any Honkai Impact 3rd decorations outside. Heck, there are no cardboard standees of the characters.
While it's great that there's no ungodly long queue (thanks to the reservations), it would've been cooler to have more Honkai Impact 3rd stuff outside to hype up the event. However, I do understand why myBurgerLab might have gone with this approach—it'll be annoying having to deal with curious customers or walk-ins without reservations if their displays outside are too eye-catching.
Inside myBurgerLab
As I walked in, the Echoes of Starlight poster and HoYo Fest wallpaper fell into my sight. Each table also had the HoYo fest design. Stickers of various characters are also pasted on the walls. The cardboard standees for Kiana, Mei and Bronya are hidden away at the back of the restaurant (why?).
The daily merchandise that's being sold is displayed on a rack behind the counter. By the time I arrived, it was already empty. The glass panels at the back of the restaurant also have chibi character art on them.
Anyone who has been to maid cafes before will feel that the design and atmosphere of the Honkai Impact 3rd collab cafe are somewhat underwhelming. It's still pretty much myBurgerLab, with decorations here and there. Again, why would you want to hide your character standees far out of sight? Perhaps the staff is worried that someone might steal the waifus, but I'm pretty sure any Honkai Impact 3rd player who sees the standees being stolen will be ready to fight for their waifu.
Merchandise
Those who purchase meals (reserved in advance) can buy the merchandise over the counter. Even though the merch is restocked every day, they are extremely limited and they sell out super fast. Obviously, I can't comment on the figures since others have beaten me to them.
Thankfully, there are freebies that come together with your order. All customers will get a HoYo FEST paper bag. If you spend RM20 or more, you'll get an Echoes of Starlight appreciation postcard.
You'll also get a set of 3 stickers featuring Kiana, Mei and Bronya, as well as a coaster depending on which set meal you order. For example, if you ordered Borscht Burger, which is Bronya's set meal, you'll get a Bronya coaster.
Food
As a video game journalist who reviews games, you'll have to forgive me if my opinion of the set meal's taste isn't as accurate as say, a food critic. Nevertheless, I have eaten myBurgerLab's burgers before and they are delicious and filling. The set meals are rather expensive though, with the cheapest one being RM32.
I ordered the Borscht Burger set and Raiden Nachos and they both taste up to myBurgerLab's standards. The Borscht Burger has a tinge of sweetness I enjoy, but whether it tastes like Bronya, I cannot say, even with hundreds of hours in Honkai Impact 3rd.
Verdict
myBurgerLab is one of the best burger places in Malaysia, that's still a given. However, as a partner cafe for miHoYo, the Honkai Impact 3rd experience feels underwhelming. The atmosphere doesn't compare to maid cafes or themed cafes, so you won't be missing much if you order the set meals via takeaway.
For the last time, please put the character standees in a clearer location. You should be proud to display your waifus, not hide them at the back. Hopefully, when it's time for Tears of Themis and Genshin Impact's collab cafe, it'll be better.
Stay tuned to myBurgerLab's Facebook page for updates.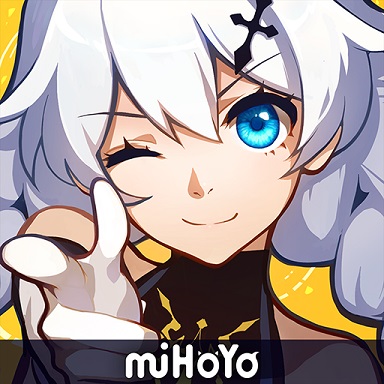 Honkai Impact 3rd
Android, iOS, Microsoft Windows
"Honkai, a mysterious force that annihilated human civilization on several occasions, has re-emerged in this once peaceful world..." A squad of young girls burdened with the very last hopes of humanity must fight for survival in this apocalyptic world filled with zombies and Honkai beasts. As the Captain of the Hyperion, you must lead these girls into battle against zombies and Honkai beasts in various locales around the world. Experience the girls' unique personalities, challenge and conquer various raids and stages, and enjoy the rich storyline of the Honkai Universe! Join the Valkyries and fight for all that is beautiful in the world!
---
Check This Out Next
---