We spoke to Rudy Khaw, Chief Brand Officer for AirAsia as well as Izal Azlee, Content Strategist to talk all about AirAsia's most unique venture- Project Kavvaii- and what they think about their rising starlet, Aozora Kurumi.
Earlier this year, AirAsia announced Project Kavvaii and their first new Vtuber, Aozora Kurumi. This was a rather bizarre announcement, considering, well, most people might know AirAsia more for their 20 years of being an airline.
"The best part is that we are actually enjoying this. We are loving this Vtubing space and the fact that we can do it is like yes, we do want to expand to better heights," Izal says of the venture.
"Entertainment is in the blood of AirAsia. If you look at the things we've done in the past when we've worked with other brands such as UFC, we've even sponsored Taylor Swift's SEA tour in the past , entertainment has always been there", Rudy says, when reflecting on branching out not just into getting people from point A to B, but to also generate content.
Meanwhile AirAsia will also be running a special livestream on Kurumi's channel, to celebrate the 20th anniversary with special giveaways.
You can check out the whole interview down below:
20 Years of AirAsia, As Told By Rudy Khaw
It's probably been hard to be an airline during the two years where no one could travel. What has AirAsia been up to for two years?
Rudy: I mean that's kind of the obvious thing that the past two years have been kinda tough, not just on us but on the entire travel industry. Being AirAsia, and today's our 20th anniversary, we've never let moments like these beat us down and whatnot. We're one of those brands that want challenges. And I think we really took to it and the aim for AirAsia has always been to be more than an airline.
The COVID situation and the pandemic just kinda accelerated that a lot further. Over the past two years aside from introducing new lines and business such as food delivery, e-hailing, now you can even book other airlines via the AirAsia platform, part of the idea from a brand point of view was to find new ways to engage with consumers as well.
We kind of started venturing into the content space, so we started doing more things such as written articles, a couple of original videos here and there, and one of the things that came up was what can we do in the virtual space.
Obviously if you guys are familiar with us, you'd know we had a Virtual Influencer in the past that was derived from Ava, our chatbot, and we tried to grow that into something and we obviously got learnings from that too.
So over the past 2 years I can say that we took it as an opportunity to do a lot more as a brand, as a company to serve the under-served and whatnot.
More social media is moving towards content creation, and more brands need social media to survive, so do you think that it's a generally a good idea for brands to have a content creation wing?
Rudy: I think it is, it obviously depends on the type of company and how you interact with consumers and who your audience is. For AirAsia we've always been some kind of a lifestyle brand. If you know our owner Tony Fernandes, and a lot of our management came from the music industry as well.
So entertainment is in the blood of AirAsia. If you look at the things we've done in the past when we've worked with other brands such as UFC, we've even sponsored Taylor Swift's SEA tour in the past , entertainment has always been there.
We've always known that content would be a key component of how we would push the AirAsia brand, how we would push our consumers and get them interacting with us as well. So for other brands it really is important, but it really depends on the sort of industry they're playing in. At the end of the day even us and the consumer, we're on our mobile devices all the time. If its not our phone its our laptop, if its not our laptop its our TVs, and our TVs are smart TVs nowadays. Content is everywhere for us, its not just in digital form, its even in your physical traditional form in terms of content so its definitely an important thing for brands and companies to be taking part in.
Speaking of Project Kavvaii, did you run this by Tony Fernandes?
Rudy: We definitely did. But you know what? It's something that he actually encouraged us to look into as well. One of the things that he always challenged us was like how do we take Ava to the next level, our former virtual influencer that is coincidentally our chatbot as well.
We kept talking about it, we eventually reached a point where we started to understand a little bit more about the industry. Just to be perfectly honest, I'm not a Vtubing expert. But we know there's that space, and we know the community have a lot of love and a lot of support for the talents within it as well.
AirAsia as a brand, we've always been a people-centric brand. One of those things about being people-centric is that we also support talent. Being a brand that is all about South East Asia and trying to create a platform for ASEAN talents and artists to kind of shine and be seen- this was really a space we can try out.
And when we brought this to Tony he said 'this sounds like a good idea'. Obviously it was during the pandemic and people would be asking "why is AirAsia doing this". It's exactly to your point earlier about content. Cus we wanted to find a new space to engage with a new audience. We felt what better time than now when people are going into a virtual space.
We're seeing more talents coming out ASEAN, what do you think about that in relation to Project Kavvaii?
Rudy: Even if you're not talking about Project Kavvaii or Virtual Influencers in general right, there is so much talent in this region. It cuts across everything from sports to music to acting, dancing. Even film production and photography and art. One thing we noticed is that there's also a crowd that doesn't necessarily like to be right in front of the camera.
But they like to showcase their talent but might be a little bit shy. Here's another opportunity because at the end of the day what we really want to put forward is the people's talents, their voice for example.
I think there's so much talent that even Kurumi herself has collaborated with some of the talents in SEA right, even Lilliana is based out of Malaysia and whatnot and again, I'm not a pro at Vtubing, but when we collaborated with these talents and I found out about them I was like "wow, where on earth did this come from". And then you find out that there's so much hidden talent and they don't necessarily have the platform yet so its good to see that there are other virtual talent studios that actually try to create a platform as well.
[as for] Project Kavvaii, we are new in this space, so the real goal here is to support ASEAN talent and give everyone a platform.
7 Months Of AirAsia's Own Vtuber, Aozora Kurumi
 In recent months we've covered a lot of Corporate Vtubers. The biggest fear is that they're going to be a walking billboard for the company. With Kurumi, you wouldn't know she was affiliated with AirAsia until you looked it up. was that a conscious decision on your part to let her grow into her own thing?
Rudy: Definitely, because coincidentally around the time Kurumi debuted Netflix did their own Vtuber. Around the same time. When we saw that we were like "oh crap. Netflix is gonna slaughter us". Honestly speaking I haven't heard about Netflix's Vtuber for a while now.
I think it was because of the way they positioned her right, And it was definitely a conscious decision of ours to make sure that she shone.
She was able to shine through her own talent, shine through, be herself, stand by her own, with us as the brand that supports her and backs her. Occasionally we'd throw in a bit of AirAsia stuff here and there right.
But one thing we noticed is that by going down that route the support we got as a brand was stronger than if we had force fed it. We noticed that a lot of fans that talk to her about AirAsia actually make a couple of jokes here and there, a little bit of fun banter, occasionally tony joins a couple of streams here and there and people are like "wow Tony's in the call". So you realize if we kept that organic approach, kept things natural and didn't force feed it, then the brand love would be higher.
So it was definitely a conscious decision. For somebody like Kurumi, she's got a personality that everyone can just feel attracted to.
What do you think about how Kurumi's done so far?
Izal: I think she's done a very very good job. Like Rudy said when we came in we wanted her to be herself, but also by not weaving in the branded stuff as much. The main thing first is that we wanted to connect to the community. We've been very lucky because the part of the community that has interacted with her has helped us, has been very kind, very supportive and it goes back to Kurumi being who she is because she's very seiso (pure) right.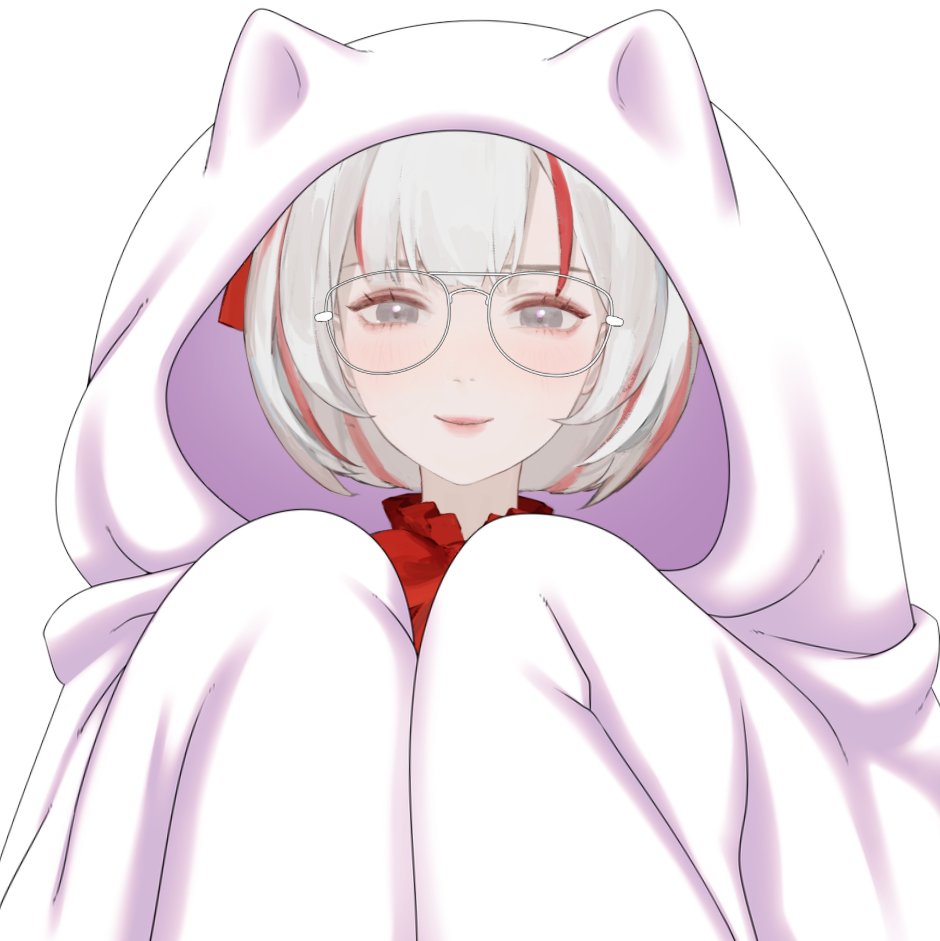 Compared to most other Vtubers, she's very seiso. It feels very approachable and friendly when she does that and it's everything that we want, to connect with that community. And that's the main thing that she has done, and I believe that she's gonna do a lot more better things because as long as we are there to help support her, she'll be the best Vtuber that she can be.  She's done great.
 Kurumi's been running a solo act for a while, and you guys are starting to open up Project Kavvaii, is it safe to say this was kind of a beta-testflight situation?
Izal: Like you said there's not many corporate players into it but now there is that rise into it. We wanted to see how because I think we wanted to see how that reaction was with the community. Now it is time that we realize like hey, look, you know what, we can do this. The best part is that we are actually enjoying this. We are loving this Vtubing space and the fact that we can do it is like yes, we do want to expand to better heights.
Million Dollar Question: Any Plans For A Male Vtuber?
Izal: At the end of the day every time we did it. Yes that first audition we looked at that and we looked at the space and there were more female vtubers. As you can see this time around, we did not specify, we're keeping it open because what we realize is it really depends on the personality and the content created, it doesn't really matter about the gender.
Yes we are very open. To say we are looking for specifically female or male [talent], no. But we're looking for the best talent that we can have within our stable.
The Business Of Running A Vtuber
 A lot of companies will get to the first stage of having a Vtuber, which is having the avatar and having the talent. Not many companies move on to the next level of tech, which is the 3D model, increasing the tech investment. Could we start seeing that for AirAsia any time soon?
Rudy: The plan for Project Kavvaii was never to stay within the Vtubing space. It started there and then getting the right talent was obviously a very important point. In order to build a relationship with the community, so on and so forth. The key word there is the talent. If you look at Kurumi she's an amazing singer, a lot of people know that.
Also because Tony was from the music industry, so he was like "wow this girl really can sing". Back to your point about moving on to 3D Vtubers or whatnot (3d rigs or models), that's definitely an intention.
When that happens, we're not entirely sure, but it's part of the progression in terms of where we wanna take the talents because we feel for somebody like Kurumi, there's so much more opportunity. We don't just have to stay within the Vtubing space. She could become an artist for example.
One of the things that I actually watch, if you're familiar with Apoki, a virtual idol character from Korea, we saw that and I was like "that's amazing" and I thought "What's stopping Kurumi from being able to do this too?"
We definitely intend to expand that. But you're right- with that sort of expansion comes tech investment and whatnot. So it's something that we're progressing towards but we're not gonna rush it, we're just gonna make sure that we do it at the right time.
The less talked about part of making a Vtuber is the artists, rigging, etc. Can you talk about what it was like working with those people.
Izal: The main person that we first talked to was the illustrator, the one that we had to find because we needed to find someone who could design something who would represent what we wanted and also not alienate from the brand and stand for the brand values as well.
When we looked at it we found this artist called Yueko who's been doing a lot of Vtuber illustrations already and we wanted to do it- look, we didn't want to do it like "oh look, here's the thing that we wanna try out"- wanna go all in and do it right.
So Yueko was very supportive, she understood where we wanted to go. That's why I said when we had been very lucky, everyone that has been involved with creating what project Kavvaii wants to do with the next coming talents- everyone has been so welcoming and they took their time to explain to us like, "this would work and this wouldn't work" and we kinda came to a compromise to make something that would work for both sides for the community and for us as well.
On the rigging part we got very lucky that we worked with Iron Vertex, so they've been like coming to us. The best part about that is that when they did the rigging they took the time to explain to us "this is what we can do, these are the things we can do for the character" like the hot keys and so forth.
The best part about Brian and Soy from Iron Vertex is that they take their time, even after the rigging is done they keep in touch with us and say like, "ok so how can we help". This is where we can go, there's this part of the Vtubing side that we havent explored so maybe we can do that. Look the experience is great thats why I said we really are loving this at the moment.
 Hopefully we can look forward to Project Kavvaii 3d concert
Rudy: Hopefully we can get there. That's the dream right.
 There's obviously an overlap between Vtubers and the gaming community. Are there more plans for the gaming industry?
Rudy: Like I said, when it comes to us venturing into the content space, content comes in so many shapes and forms- video, audio, gaming, vtubing for example. I think its something we definitely wanna look into. How we bring it into the ecosystem and the entire airasia experience is still something we're working out.
But theres two things- there's gamification of the platform- how people experience it and come back to us more frequently. Also there's actual games.
You're right there's actually an overlap there, we're no strangers to the esports industry as well. I think prior to the pandemic we were involved with a couple esport tournaments here and there like the WES Games and so on.
I think similar to the Vtubing community, the audience and community are very supportive of that space. And I think the good thing for us is that with a talent like Kurumi, shes also a gamer herself. You can see she loves her Mobile Legends. So you see there's a lot of opportunity there for us to eventually either bring her closer to that space and then bring that back into the airasia ecosystem in some way shape or form or otherwise if you're gonna have games on the airasia superapp, that's something that can very easily happen in the future.
 I'm suddenly imagining the worlds first virtual esports team
Rudy: Yeah exactly. Just look at Kurumi, she feels like a one man team herself in mobile legends.
The Future Of Project Kavvaii
Once its safe to travel again can we also expect to see Project Kavvaii integrating into in flight entertainment and stuff?
Rudy: Yeah I mean because it's AirAsia we have our AirAsia wi-fi platform thats available on our airasia planes right. Anyone can access that as long as you have your own mobile platform or iPad or laptop you can access it. Thats a space where we would wanna load up our original content, and this would include things that come from Kurumi.
For all you know, one of the things we had in mind was to just do Shorts with Kurumi in the future whereby its not necessarily livestreams, but small little skits with her that we can load up to the platform. There would definitely be a space on the platform to be featured and I think that the other thing as well is that integrating her into the overall consumer journey and experience, we will be careful with how we do this. With the type of content we're doing there's a time and space for everything.
Everyone's asking when are we gonna see a Kurumi plane, so. I dunno. Who knows? that might happen in the future.
How far are you planning to go into merch?
Izal: That's something that we are really looking into, but also at the same time- because it's Kurumi and I think Kurumi is very special to us so if we wanna do it we wanna look at that right type of merchandise that we wanna do. I understand the whole scale figure but yes, its definitely in the plans. Thats where we want to reach.
I think you'll find out soon. At this moment in time we are gearing up to that, it's what we're aspiring to have.
There's a lot to do and I have to give it to Kurumi that she's very hardworking for doing it. She's willing to go beyond what her normal calendar should be and she's really working hard to it and she's making friends with a lot of people that's why her collabs are actually with people we admire like Miori Celesta and Liliana. The MyHoloTV guys have been great, Dan Hoku as well, and stuff.
That's why she's willing to do it and willing to try and I think that is why we're very lucky to have found her as a talent to move things forward.
Do you guys get a lot of guidance from MyHoloTV?
Izal:  There's a lot of conversations of how we can take the community forward, the industry itself, Vtubing scene. How can we do it together?
One thing about the Vtubing community is that everyone is in it together. As you can see on everybody's stream, all the mods on everybody's chat are all Vtubers. To the point that on Kurumis side before we even had mods other Vtubers like Lili and Daem from Muse, they were helping out moderating the chat as well. Things are shared and conversations happen all the time.
Since you said that I wanna give a huge shoutout to Muse ID and Muse Malaysia cus they've been a great help for us as well.
---
Check This Out Next
---