The turn-based genre is something I have genuinely grew up with, from my earliest memories with Heroes of Might and Magic III: The Restoration of Erathia and its expansion Armageddons Blade to the most recent Baldurs Gate 3 from Larian Studios all of which are very dear to me and it is the type of genre that I could play for endless hours without ever getting bored.
So when I first got wind of Honkai Star Rail which is miHoYo's latest game that also included turn-based combat mechanics. Naturally my interest was piqued and I could not wait to board the Astral Express and go on a Star-Crossed Voyage. So when Himeko finally called me, saying that we were ready to go and the Astral Express is set for departure, I jumped in and was pleasantly surprised.
An Abrupt Start
Honkai Star Rail wastes no time with its introduction, as the game puts you in the middle of an invasion of a Space Station. At that time, Kafka served as the tutorial vessel teaching me the mechanics on what makes Honkai Star Rail tick, from its combat mechanics to its exploration elements.
Needless to say towards the end of the tutorial, everything was easily understood. I personally think miHoYo did an amazing job at showcasing what the game is all about with a step-by-step tutorial highlighting on how different elements such as, how the skills work in tandem with one another and how having an explorative mindset rewards you in the long run (treasure chests award experience points and I definitely missed a lot of them).
The story so far was quite interesting, with a character called Elio foreseeing your creation and upcoming adventure playing a bigger role in the current state of the world. While I have not gone far admittedly (I am still in the Space Station section) the character interactions and voice acting have been quite stellar thus far which definitely motivates me to continue on.
Combat
This is definitely the one content that most people would spend their time on, and for me personally the combat felt great. Overworld encounters are determined on a "who hits who first" basis with the initial attacker gaining an advantage over the person being attacked which encouraged me to play a bit more cautiously.
With the use of Techniques that the characters have, these Techniques allow you to get additional advantages before starting a battle, be it a group heal effect or preemptively striking the enemies with different elemental attacks to further reduce their health and break meter. All this felt like a great layer of strategy that helps separate Honkai Star Rail from different games in the genre like Epic Seven or Outerworld. These techniques also come in limited quantities so saving them up for the more difficulty monsters is definitely the key to success.
When you do actually enter combat the game plays out similarly to that of any game in the genre, Characters are all placed on a Turn-Order and you can only move when its your turn. Except, that in Honkai Star Rail's case, using your ultimate is an exception to that particular rule. Characters get Ultimate charges by either hitting enemies or getting hit by enemies, and once you are fully charged, you can cast your ultimate at any time for any character.
Each character has a separate Ultimate gauge as well that charges independently from one another, which can also be brought forward to a different fight. For example, I personally was saving up my Characters Ultimate throughout the entire way just waiting for the eventual boss fight to happen and once that battle was in full motion, I simply used all my Ultimate skills on the boss and claimed victory in no time flat.
One thing I also appreciate is that you can level by just defeating monsters and/or use materials to level your characters up. I was worried that materials might be the only method of leveling up your character similar to that of Goddess of Victory: Nikke as that particular method does make you hit certain limitations depending on the resources you have. Luckily that is not the case here in Honkai Star Rail.
Graphics
Honkai Star Rail looks amazing and runs pretty amazing as well on my phone. I cranked up everything to very high, but Honkai Star Rail does offer different graphical options so players may also tweak accordingly that best fits their performance requirement.
The graphics definitely impress more during the combat encounters when different characters cast their Ultimate they go into this charged mode which makes them look even better than they normally do.
The Gacha System
I personally haven't rolled much in the game (20 draws so far) but from what I gathered, the rates do seem to be quite forgiving when you compare them to the rates of other Gacha's such as Epic Seven. In Honkai Star Rail even the standard Stellar Warp has a forgiving pity of only 10 which already nets you a 4-star or above character or Light Cone.
While the Character Event Warp has you obtaining the limited character in effectively two pulls (if your luck is good) as there is a 50% chance to obtain the limited character the first time you obtain a 5-star character and a 100% chance for the next 5-star character you managed to get.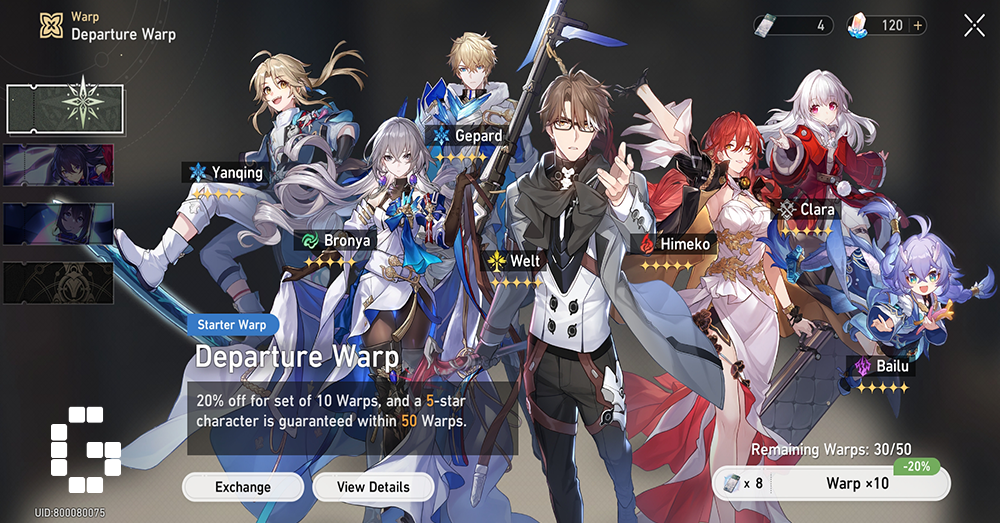 This does sound great on the surface but of course I will need to take a look at the rates in much greater detail to make a much more informed comment in regards to the Gacha System. But so far, it does feel much more free-to-play friendly when compared to the Epic Seven version 1.0 which did not even include a pity system.
Final Thoughts
Overall my first impressions on Honkai Star Rail is definitely off to a good start, with its unique combat mechanics and seemingly free-to-play friendly Gacha pity rates which are the two main points that were important to me. I Personally enjoyed my time in the game however brief as it was, the combat looked great visually while also managing to add different elements to the monotonous nature of the turn-based genre through the implementation of Techniques and Type Counter-Play to help keep it unique and fresh.
For more information in regards to Honkai Star Rail, you may check out our tier list, or check out their official website.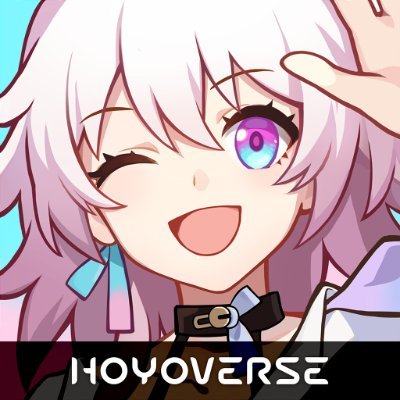 Honkai Star Rail
Android, iOS, Microsoft Windows
Honkai: Star Rail is an all-new strategy-RPG title in the Honkai series that takes players on a cosmic adventure across the stars.
---
Check This Out Next
---