Honkai Impact 3rd releases version 4.6 today! Players will be able to unlock the new S-rank battlesuit [Herrscher of Sentience] and participate in the generous version event 3rd-Anniversary Feast. Enjoy the anniversary and spring celebrations with Valkyries!
You can play the game on both mobile and PC with cross-platform play support to dive into miHoYo's work featuring stunning cel-shaded graphics, immersive storylines, deep customization, infinite combo action, and tight controls.
Honkai Impact 3rd is set in a modern world corrupted by a mysterious energy known as [Honkai]. Lead a fledgling resistance of [Valkyries], brave girls carrying anti-Honkai genome, against the spreading Honkai disaster to protect all that is beautiful! Control up to three Valkyries in battle and switch between them freely to overcome any situation, as well as customize the stats and skills of Valkyries with an expansive selection of equipment!
After the Battle of Schicksal, Fu Hua's body became a soulless shell and the Will of Honkai that has been coveting it injected a newborn sentience  into it, thus creating the [Herrscher of Sentience]. However, [Herrscher of Sentience] and Fu Hua are essentially different and each unique in their own way. Players can experience Fu Hua's lifelong war against the Honkai in the previous Story Chapters. Play the new battlesuit event to learn more about [Herrscher of Sentience]'s personality and battle style.
S-rank battlesuit [Herrscher of Sentience] will be available after the update. She is a powerful BIO DMG dealer and support that can switch between three weapons seamlessly.
To celebrate the third anniversary, Honkai Impact 3rd's 4.6 version update is giving out plenty of exclusive rewards, including 35 Supply Cards, getting an S-rank battlesuit that includes [Herrscher of the Void] for the first time, spring outfits, and many Crystals. S-rank ELF [Water's Edge] also debuts with the event, an Ice support ELF that can pull enemies in a large area and make them take more Ice DMG with her Ultimate.
Bridge themes are available to players too, Taixuan Steps] and [Arc City], that both feature custom motion effects and exclusive music. [Taixuan Steps] can be obtained for free in the 3rd-anniversary version. The first top-up rewards double event will reset after this update.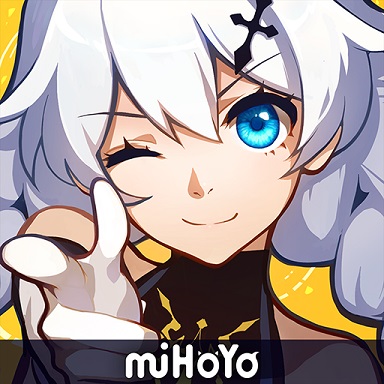 Honkai Impact 3rd
Android, iOS, Microsoft Windows
"Honkai, a mysterious force that annihilated human civilization on several occasions, has re-emerged in this once peaceful world..." A squad of young girls burdened with the very last hopes of humanity must fight for survival in this apocalyptic world filled with zombies and Honkai beasts. As the Captain of the Hyperion, you must lead these girls into battle against zombies and Honkai beasts in various locales around the world. Experience the girls' unique personalities, challenge and conquer various raids and stages, and enjoy the rich storyline of the Honkai Universe! Join the Valkyries and fight for all that is beautiful in the world!
---
Check This Out Next
---