A Hamefura game has been announced for the Nintendo Switch, adapting the plot of My Next Life As A Vilainness: All Roads Lead To Doom.
The game is slated to release on September 26th, and is described as a visual novel following the plot of the light novel.
Aside from that, little else has been shown regarding the Hamefura game, but it looks like it will probably cover the first major arc of the light novels, which also makes up the first season of the anime. The Twitter has also shown off two characters not present in the first arc, so there's a good chance it will cover the next arc as well.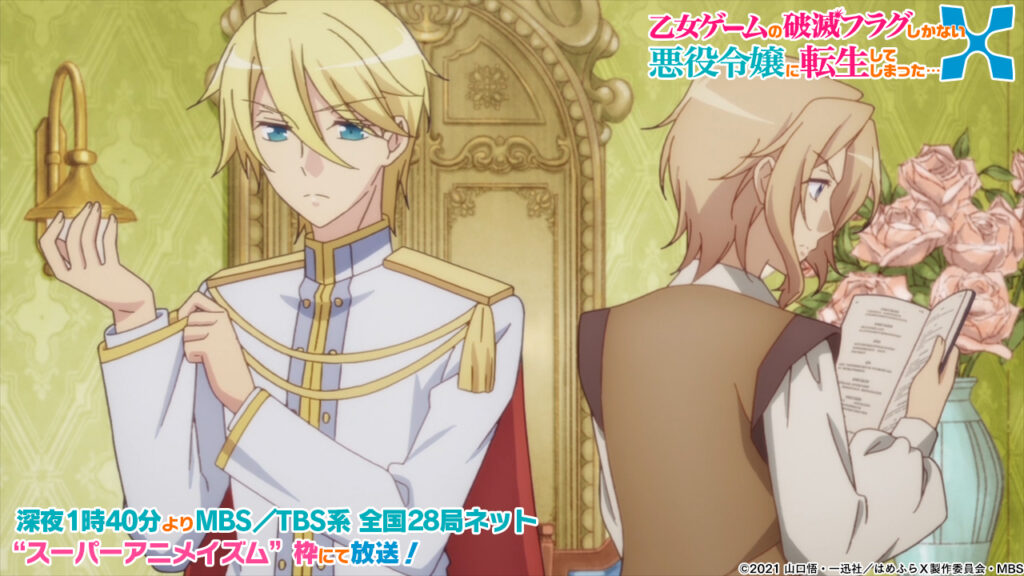 Hamefura Plot
Hamefura follows the adventures of a girl who gets really hooked on an Otome game called Fortune Lover, before meeting her untimely demise. She wakes up reincarnated as a young Katarina Claes, the soon-to-be antagonist for said game.
Seemingly carrying all her knowledge from her past life with her, she lives her life trying to steer clear of the events of Fortune Lover, trying to avoid her "Doom flags" ie, any route that ends in her getting killed.
The series got adapted from a Light Novel into a manga, as well as an anime in 2020. Season 2 of the anime is currently airing this season, picking up after the first major arc in the anime.