The Exotic Viper is here and she is ready to bring some fun to the Raptures in Nikke: Goddess of Victory.
She is an SSR Burst Type 2 Water Attacker wielding a Shotgun capable of synergizing with other Boss Killer Nikkes to just melt them the moment they show up.
VIPER KIT
Her first skill is Snake Sense and it will activate when the Target (Boss) of the stage appears. She will increase all allies attack stat and hit rate for a total of 10 seconds
Her second skill Snake Scale gives herself a Hit Rate buff passively. It also has an additional effect when entering Full Burst where she'll prevent one ally at random from being attacked by enemies. The effect will disappear after 10 seconds or if Viper takes damage.
Her Burst Skill, Snake Bite, deals massive damage to one enemy. If the chosen enemy is the Target, she'll also reduce its defense stat.
STRENGTH
Viper is a designated boss killer. On normal stages, her buffs go on steroid when the target appears and on boss stages, it'll immediately activate at the start of the stage. Pair her up with Jackal and a single target Nuker like Laplace, and you'll see the boss melt the moment it appears on screen.
WEAKNESS
Viper's weakness is that she is very gimmicky. Outside of boss stages, she really has nothing to offer to the team. Her second skill makes one ally safe from harm but there's a number of problems to it. First, it's at random so you can't really play around it. Two, she needs someone to taunt attacks away FROM her as well since the effects from her second skill goes away if she is attacked. There's just too much to care for and the effects are not that worth it.
SHOULD YOU PULL
If anything, Viper is not limited so she'll be added to the permanent pool once her featured banner ends. If you're thinking of pulling for her, I'd reckon not to. There's far better Burst Type 2 out there like Dolla and Centi which provides much better utility and survivability compared to whatever Viper has going.
Of course, waifu over meta. If you enjoy her Nikke design, then there is no harm pulling for Viper. You can make her work on boss stages thanks to her kit and she'll shine much more on Interception stages seeing how she is laser focused on one target.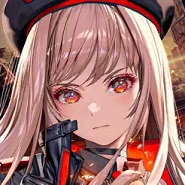 GODDESS OF VICTORY: NIKKE
Android, iOS
GODDESS OF VICTORY: NIKKE is an immersive sci-fi RPG shooter game, where you recruit and command various maidens to form a beautiful anime girl squad that specializes in wielding guns and other unique sci-fi weapons. Command and collect girls that have unique combat specialties to create your ultimate team! Experience next-level shooting action with simple yet intuitive controls while enjoying dynamic battle effects.