Nilou, the Dance of Lotuslight, is a 5-star Hydro Sword character featured in the second half banner of 3.1 Update in Genshin Impact.
Nilou works as a sub DPS, providing ample amounts of damage through her Elemental Skill and Burst while waiting for your main DPS to be ready for another rotation. What makes her truly shine is the Bountiful Cores that she brings with her passive.
Nilou Kit
Her Elemental Skill is "Dance of Haftkarsvar" and casting it for the first time makes her enter the Pirouette state. This state turns her subsequent Normal Attack and Elemental Skill to deal Hydro damage for a maximum of three hits and the last hit has an added effect depending on how you end it.
Ending the combo with a Normal Attack will grant Nilou with the Lunar Prayer effect and her Normal Attack will continue to deal Hydro Damage for a maximum of 8 seconds and the last hit dealing extra damage with Luminous Illusion.
Ending the combo with the Elemental Skill will grant Nilou the Tranquility Aura that applies Hydro to surrounding enemies within its AoE for a maximum of 12 seconds.
Nilou's Elemental Burst is "Dance of Abzendegi: Distant Dreams, Listening Spring" that deals AoE Hydro damage scaling with Nilou's Max HP and applies Lingering Aeon to all enemies that it hits.
After an interval, opponents affected by Lingering Aeon will receive Hydro damage that also scales with Nilou's Max HP.
Nilou Passive
Nilou's first passive "Court of Dancing Petals", requires you to have a full team of only Hydro and Dendro. Excluding Nilou, your team should either be 1 Hydro and 2 Dendro or 2 Hydro and 1 Dendro.
When the comp requirement is met, the third hit from when Nilou is in Pirouette state will grant your team with the Golden Chalice effect, increasing your team's Elementary Mastery by 100 when they are hit by a Dendro attack as well as creating Bountiful Cores when triggering Bloom reaction, replacing the normal Dendro Cores.
While Bountiful Cores cannot trigger Hyperbloom and Burgeon, the cores have a larger AoE and explode much faster than normal cores.
Her second passive, Dreamy Dance of Aeons, increases the damage dealt by Bountiful Cores by 9% for every extra 1, 000 Max HP Nilou has above 30, 000.
Her adventure talent gives you the chance to obtain double the meal when cooking adventure related food, sharing the same talent as Yun Jin.
Artifacts
Substats
Sands – HP%

Goblet – Hydro Damage%

Circlet – Crit Rate / Crit Damage / HP%
Sets
| | |
| --- | --- |
| Artifacts | Set Bonuses |
| Heart of Depth | |
| | 2-Piece: Hydro DMG Bonus +15% |
| Tenacity of Millelith | |
| | 2-Piece: HP +20% |
Mixing Heart of Depth with Tenacity of Milileth is the optimum artifact set you would want on Nilou as she can benefit greatly from the 2-piece bonus from both sets, increasing her Hydro Damage output as well increasing her max HP, which in turn also increase her total damage output.
| | |
| --- | --- |
| Artifact | Set Bonuses |
| Gilded Dreams | |
| | 2-Piece: Elemental Mastery +80. |
| Tenacity of Millelith | |
| | 2-Piece: HP +20% |
Gilded Dreams and Tenacity of Milileth works if you want to focus more on her Bountiful Cores as the damage from those cores are considered Elemental reactions damage and the increase in max HP from Tenacity of Milileth synergizes with her second passive to increase more total damage for the cores.
| | |
| --- | --- |
| Artifacts | Set Bonuses |
| Gilded Dreams | |
| | 2-Piece: Elemental Mastery +80. |
| | 4-Piece: Within 8s of triggering an Elemental Reaction, the character equipping this will obtain buffs based on the Elemental Type of the other party members. ATK is increased by 14% for each party member whose Elemental Type is the same as the equipping character, and Elemental Mastery is increased by 50 for every party member with a different Elemental Type. Each of the aforementioned buffs will count up to 3 characters. This effect can be triggered once every 8s. The character who equips this can still trigger its effects when not on the field. |
Full on Gilded Dreams works well if you want to use Nilou as an on-field main DPS as she benefits greatly from full bonuses of the set considering her team comp would only be Hydro and Dendro as well as focusing on her Bountiful Cores.
Weapons
| | | | | |
| --- | --- | --- | --- | --- |
| Weapon | Rarity | Substat | Passive | Comment |
| Key of KhajNisut | 5★ | HP% | HP increased by 20%. When an Elemental Skill hits opponents, you gain the Grand Hymn effect for 20s. This effect increases the equipping character's Elemental Mastery by 0.12% of their Max HP. This effect can trigger once every 0.3s. Max 3 stacks. When this effect gains 3 stacks, or when the third stack's duration is refreshed, the Elemental Mastery of all nearby party members will be increased by 0.2% of the equipping character's max HP for 20s | Key of KhajNisut is a weapon tailored for her as the weapon not only increases HP from its substat but its passive also revolves around increasing her damage from her Bountiful Core through increasing her Elementary Mastery scaling with her max HP. |
| | | | | |
| Primordial Jade Cutter | 5★ | Crit Rate | HP increased by 20%. Additionally, provides an ATK Bonus based on 1.2% of the wielder's Max HP. | Primordial Jade Cutter works for DPS Nilou as it passively increases Nilou's max HP and also gives ATK bonus scaling with Nilou's max HP. |
| | | | | |
| Xiphos' Moonlight | 4★ | Elemental Mastery | The following effect will trigger every 10s: The equipping character will gain 0.036% Energy Recharge for each point of Elemental Mastery they possess for 12s, with nearby party members gaining 30% of this buff for the same duration. Multiple instances of this weapon can allow this buff to stack. This effect will still trigger even if the character is not on the field. | Xiphos' Moonlight works far better if you are building Nilou with Elementary Mastery for her Bountiful Cores as the weapon passive provides bonus Energy Recharge for the entire team. |
| | | | | |
| Iron Sting | 4★ | Elemental Mastery | Dealing Elemental DMG increases all DMG by 6% for 6s. Max 2 stacks. Can occur once every 1s. | Iron Sting increases Nilou's Bountiful Cores' damage through its Elementary Substat and it also provides bonus total damage when you cast Nilou's Elemental Skill. |
| | | | | |
Teams
| | | | |
| --- | --- | --- | --- |
| Character | Rarity | Element | Comment |
| Traveler | 5★ | Dendro | Dendro Traveler's Elemental Burst has a high uptime, providing Nilou with the perfect scenario to create a lot of Bountiful Cores through her Elemental Skill. |
| | | | |
| Yelan | 5★ | Hydro | Any Hydro character works well with Nilou as the Hydro Resonance provides bonus max HP which in turns increases Nilou's damage output. Yelan is the best choice as she can dish out additional Hydro damage for support. |
| | | | |
| Hu Tao | 5★ | Pyro | If you want to forgo Nilou's passive, her Tranquility Aura works the same way as Barbara's Elemental Skill when it comes to applying Hydro so you can make use of this to cause Vaporize reactions with your Pyro DPS. |
| | | | |
| Xiangling | 4★ | | |
| | | | |
Strength
Nilou's main strength comes from her Bountiful Cores. With a proper Dendro support and another Hydro character for Resonance, you will be able to constantly produce cores that deal massive damage to your enemies.
The cores also explode faster so you can keep producing cores at a faster pace compared to your usual Bloom reaction team.
Nilou also shines as a sub DPS as the uptime for her Elemental Skill should provide enough window for your main DPS to be up and ready. The Lingering Aeon from her Elemental Burst also works as a decent Hydro applier while dealing massive damage to the enemy when you switch to your main DPS.
Weakness
Nilou's main weakness is her restrictive team composition. To fully utilize her kit, you would need to have a team of only Dendro and Hydro so you would have to forgo other Elemental Reactions like Vaporize and Melt for massive damage.
Her Bountiful Cores also cannot trigger Hyperbloom and Burgeon even when the cores come into contact with Electro and Pyro from an outside source.
Despite Candace being the prime support for Hydro, Nilou is one of those cases where she does not benefit greatly from her as the Hydro infused Normal Attacks from Nilou's Piroutte state is considered an Elemental Skill and not Normal Attack.
Should you pull Nilou
If she had already won your heart from her superb dancing, then go ahead and roll for her. She makes a superb sub DPS and brings a whole new level for Bloom reaction teams.
However, if you are still on the fence, then consider if you really want to restrict your team composition to Dendro and Hydro only. While she does work as a Hydro applier, there are far better to choose from with Xingqiu, Kokomi and Yelan.
Abyss wise, the current rotation benefits her as its more Bloom wise centered but if you ignore that, she does not outperform any other DPS already available and the only new thing she brings is her Bountiful cores. Again, that would mean you have to restrict your team for the Abyss.
Nilou could also be one of those cases where she was meant to be paired up with future characters that could maximise her potential without the need of restricting your team comps, you never know.
However, for now, aside from her Bountiful Cores, she does not really have anything else to offer gameplay wise.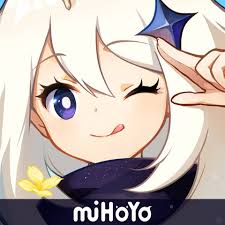 Genshin Impact
Android, iOS, PlayStation 4
Step into Teyvat, a vast world teeming with life and flowing with elemental energy. You and your sibling arrived here from another world. Separated by an unknown god, stripped of your powers, and cast into a deep slumber, you now awake to a world very different from when you first arrived.
---
Check This Out Next
---