It's time for a new chapter to begin in Sumeru, as Genshin Impact version 3.1 shows.
NEW AREA
Deshret Desert, seemingly filled with ruins of futuristic, yet ancient, design, and certainly less lush than the rainforest we first came in. Still, there are spots of life, with Aaru Village, and an incredible oasis
NEW BOSS
Algorithm of Semi-Intransient Matrix of Overseer Network
NEW STORY
Archon Quest Chapter III, Acts III and IV

Act III: Dreams, Emptiness, Deception
Act IV: King Deshret and the Three Magi

Cyno and Nilou Character Story
NEW CHARACTERS
Mika is a new character who appears in story
NEW EVENT WISHES
Cyno and Venti first half, with Candace on rate up
Nilou and Albedo in second half
NEW EVENTS
Of Ballads and Brews, offering 4-star Spear
Wind Chaser, domain event
Star-Seeker's Sojourn, a special gadget to go hunting
Hyakunin Ikki rerun
Path of Gleaming Jade log in bonus for 10 total Intertwined Fate
1600 Primogems, gadget and companion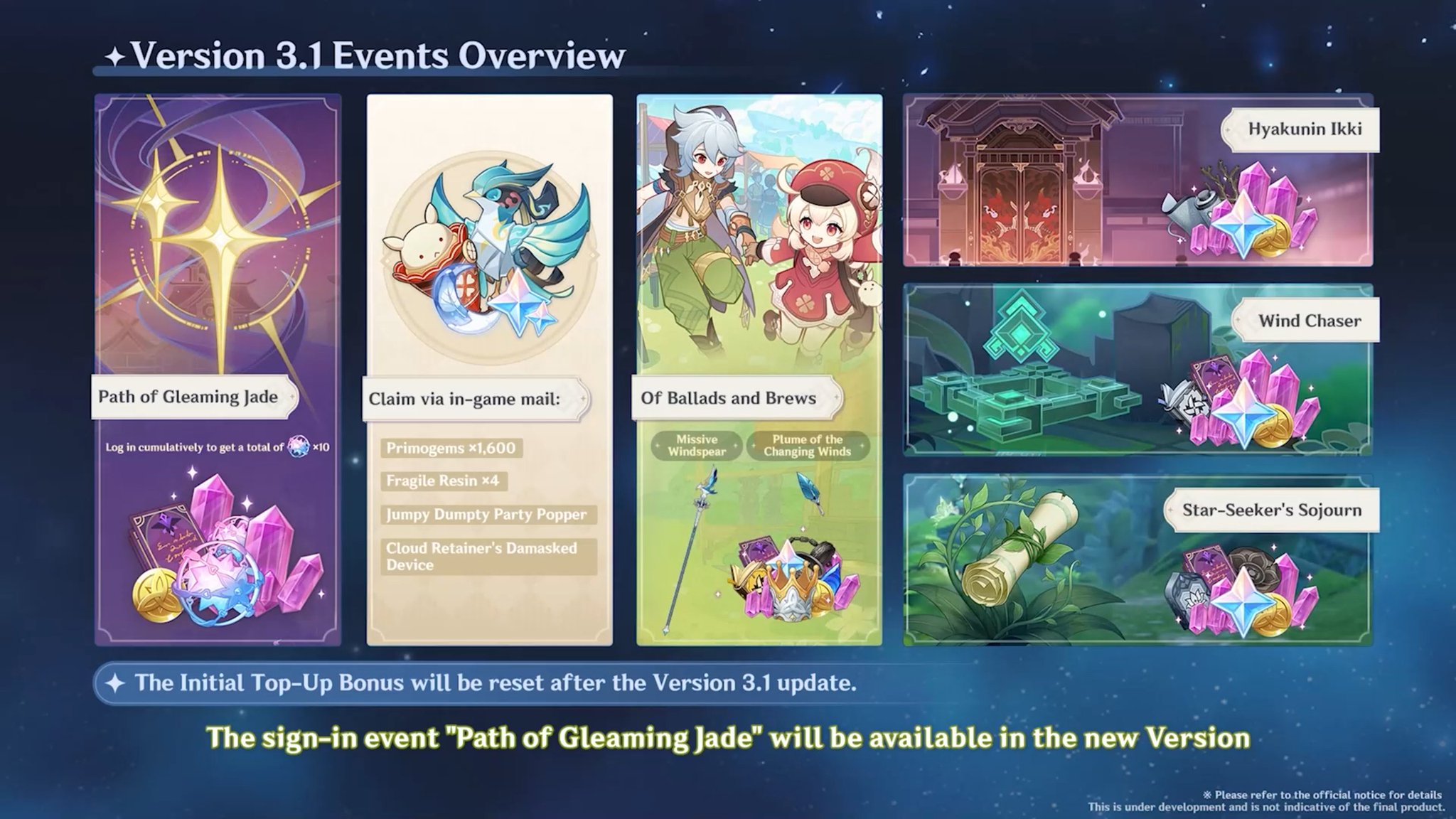 NEW PERMANENT GAMEPLAY
Genius Invokation TCG coming in 3.3, a card game with PVE and PVP. All cards will be obtainable through the game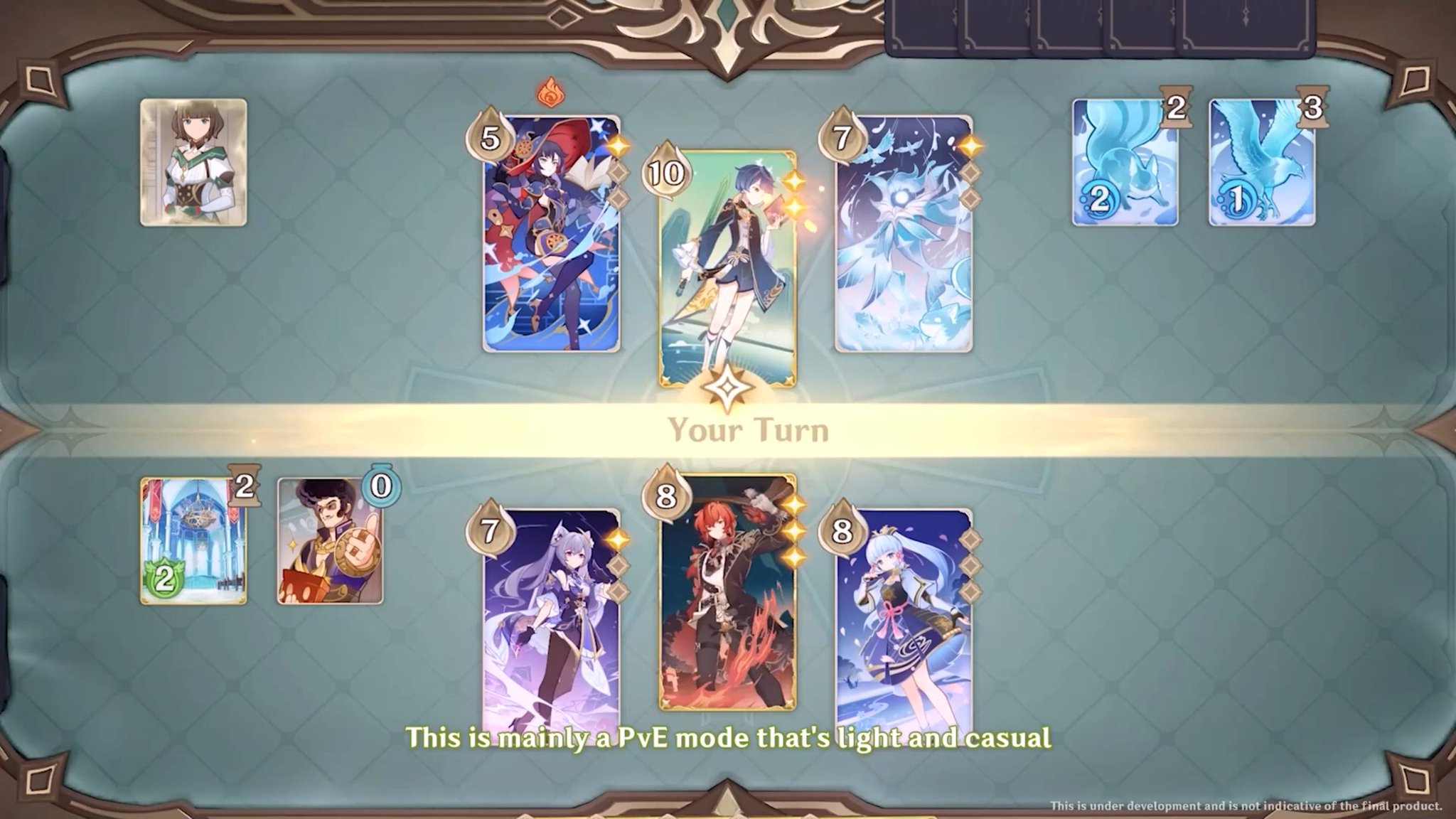 OTHER UPDATES
Anime project confirmed, to be produced by ufotable
Last but not least, the redemption codes:
3B6RYY7AHX9D
JT78YH7SGWRZ
2BP9HY6BYFR5
We'll see you in Genshin Impact 3.1. Don't fall into the sands!
---
Check This Out Next
---