Now that Kamisato Ayato is real in Genshin Impact, it's time to build him up! You can refer to the examples provided for relative number comparisons.
OVERVIEW
| | |
| --- | --- |
| RARITY | 5☆ |
| ELEMENT | Hydro |
| WEAPON | Sword |
| ROLE | Sub DPS / DPS |
| ASCENSION STAT | Crit DMG % |
| ASCENSION MATERIALS | Lazurite, Dew of Repudiation, Sakura Bloom, Handguard |
| TALENT MATERIAL | Elegance, Mudra of the Malefic General |
PLAYSTYLE
All things considered, he's very easy to use, using his Elemental Skill off cooldown to continuously attack, and then buff himself or his allies' Normal Attacks for even more regular attacks when his Burst is ready.
ELEMENTAL SKILL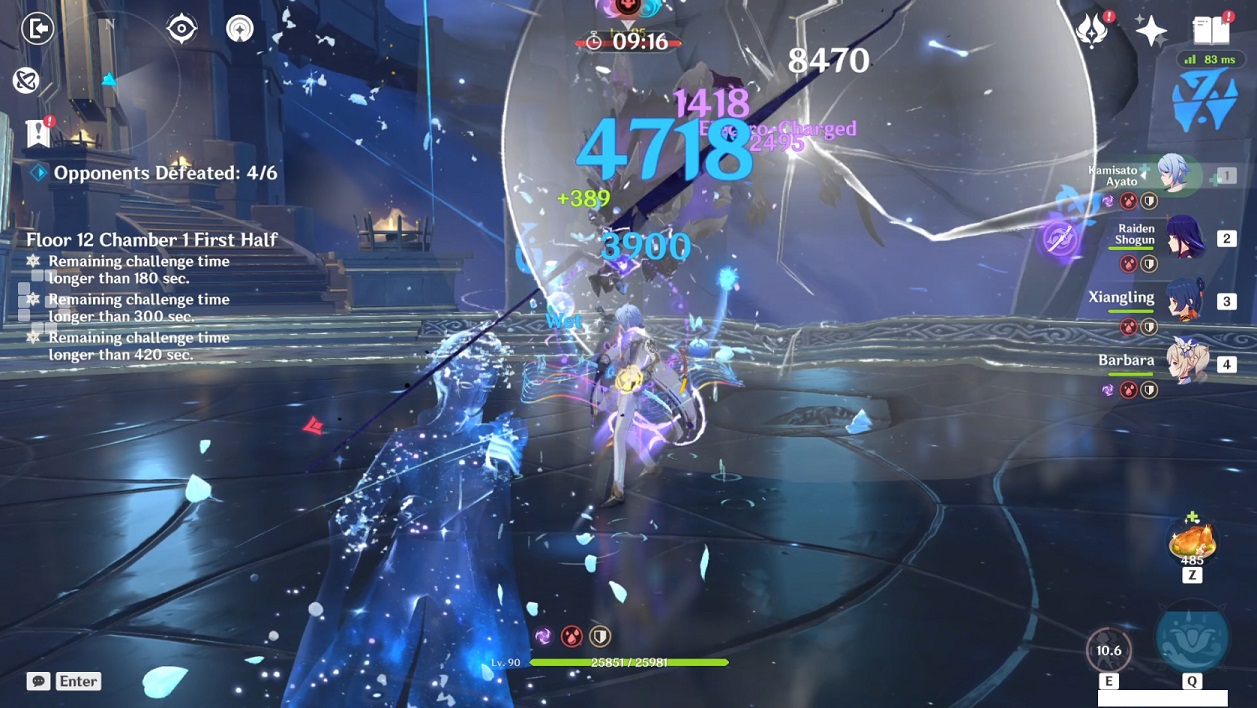 Ayato creates an illusion that will explode on nearby opponents, or when it expires, dealing AOE Hydro DMG. On use, HOLD DOWN your Attack button and watch him slash away. His resistance to interruption is greatly increased, but you can always give him a shield.
ELEMENTAL BURST
Ayato's Burst creates a field that will continuously rain down Hydro DMG, and buffs the Normal Attack of himself and allies. This means his Hydro DMG isn't affected, but you might as well just use his skills off cooldown anyway.
WEAPONS AND ARTIFACTS
WEAPON
Best option first, followed by alternatives. See below for relative damage comparison.
WEAPON
RARITY
COMMENT
ARTICLE DEMO
Haran Geppaku Futsu
5☆
Best in slot. Have allies use their Elemental Skills first, then swap in Ayato.
Primordial Jade Cutter
5☆
For the Crit Rate and HP% bonus, synergizing with his Elemental Skill.
The Flute
4☆
Raw attack, and fires off Harmonics for more area of effect damage.
Harbinger of Dawn
3☆
Has Crit Rate% bonus when at high HP while further boosting his Crit DMG%.
ARTIFACTS
4-piece Heart of Depth is perfectly serviceable. HP % can be considered a pseudo-bonus for his Elemental Skill, but you can always go for a more offensive stat. Since his Ascension stat is Crit DMG %, you can prioritize Crit Rate %, whichever way the dice rolls. Have Elemental Mastery for Elemental Reactions which you should be going for.
| PIECE | MAIN STAT | SUB STAT 1 | SUB STAT 2 | SUB STAT 3 | SUB STAT 4 |
| --- | --- | --- | --- | --- | --- |
| Flower | HP (fixed) | Crit DMG % | Crit Rate % | ATK % | Energy Recharge % / HP % |
| Feather | ATK (fixed) | Crit DMG % | Crit Rate % | ATK % | Energy Recharge % / HP % |
| Sands | Elemental Mastery / ATK % | Crit DMG % | Crit Rate % | Energy Recharge % | ATK % / Flat ATK / HP % |
| Goblet | ATK / Physical DMG / Hydro DMG % | Crit DMG % | Crit Rate % | ATK % / Flat ATK / HP % | Energy Recharge % |
| Circlet | Crit DMG / Crit Rate % | Crit DMG / Crit Rate % | ATK % | Energy Recharge % | Flat ATK / HP % |
RELATIVE DAMAGE COMPARISON
PRIMORDIAL JADE CUTTER
HARBINGER OF DAWN
HARAN GEPPAKU FUTSU
THE FLUTE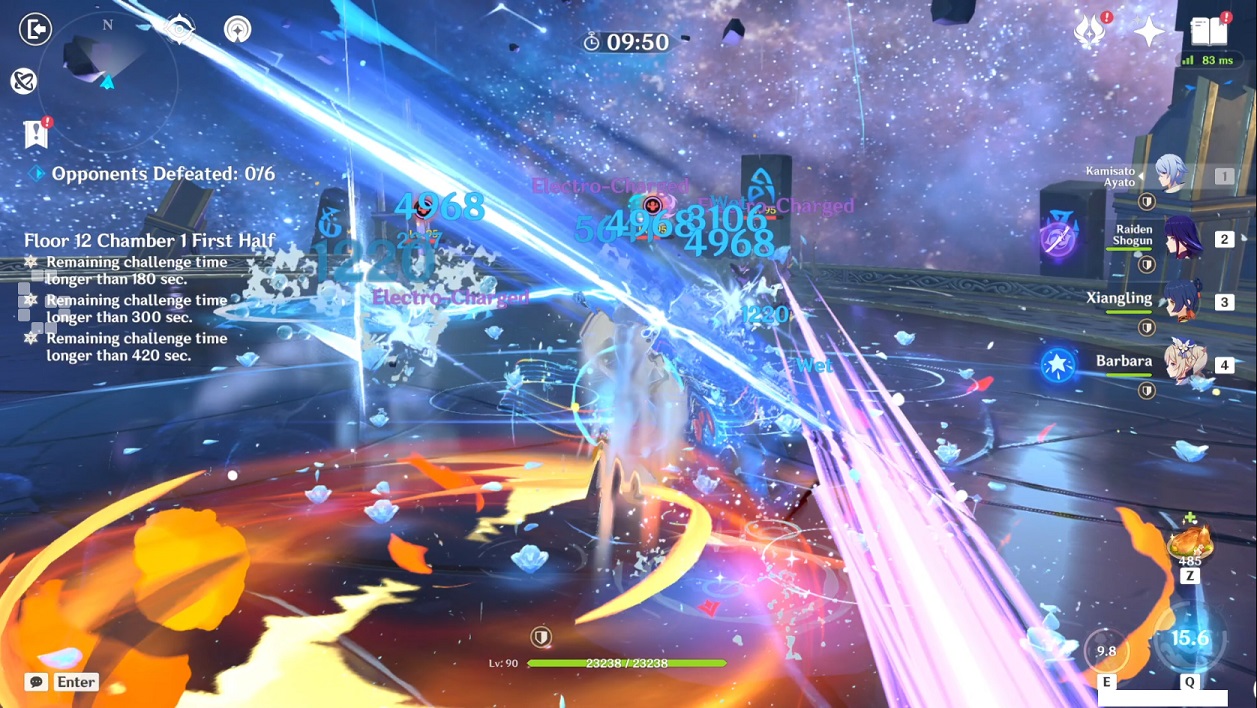 TEAM COMPOSITION
5-STARS
Prioritizing ease / frequency of elemental reaction procs.
CHARACTER
ELEMENT
COMMENT
Kamisato Ayaka
Cyro
Freeze. Elemental Mastery arguably becomes irrelevant since breaking Frozen is based off Physical DMG.
Ganyu
Cyro
Freeze. Both have Burst fields, and Ganyu can benefit from having more space to use her Charged Shots while the enemies are Frozen.
Diluc
Pyro
Vaporize. Ayato's Burst followed by Diluc's for the Pyro infusion to reactions, though Diluc will likely knock enemies out of the field with the Burst.
Raiden Shogun
Electro
Electro-Charged. Would be extremely easy to use her off-field damage, besides rapidly charging their Bursts back up.
Yae Miko
Electro
Electro-Charged. Similarly to Raiden, having her totems clustered around would make zapping easy work.
Hu Tao
Pyro
Vaporize. Same idea as Diluc.
4-STARS
Prioritizing off-field damage and elemental reaction procs.
CHARACTER
ELEMENT
COMMENT
Beidou
Electro
For shield, off-field damage.
Kaeya
Cyro
For Energy Recharge, Freeze, and off-field damage.
Rosaria
Cyro
For off-field damage, Freeze, temporary increased Crit Rate.
Thoma
Pyro
For shield, off-field damage. May not be as useful at lower Constellation levels due to long cooldowns and high Energy requirement.
Xiangling
Pyro
For off-field damage, small buff off Guoba.
Yun Jin
Geo
To buff his Normal Attack and / or provide bonus damage.
CLOSING NOTES
Due to how the RNG is in Genshin Impact, take this Kamisato Ayato build as a suggestion rather than a be-all, end-all, and adjust according to your own roster using these ideas. Good luck, have fun!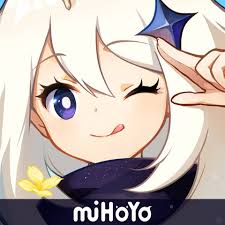 Genshin Impact
Android, iOS, PlayStation 4
Step into Teyvat, a vast world teeming with life and flowing with elemental energy. You and your sibling arrived here from another world. Separated by an unknown god, stripped of your powers, and cast into a deep slumber, you now awake to a world very different from when you first arrived.