Put your Genshin knowledge to the test and compete against other players to win amazing prizes as Genshin Impact SEA Carnival opens its registration.
You can register for Genshin Impact SEA Carnival at the tournament's official website here.
You will need to act fast as only a total of 64 team slots are available across all SEA countries and registrations will closed when all slots are filled in.
For a brief overview, Genshin Impact SEA Carnival is a tournament organized by Hoyoverse where Genshin Impact players across the SEA countries compete in the Warrior's Expedition.
In Warrior's Expedition, you and your team will have to complete a set list of objectives as follow:
Domain Challenge – Complete Domains in the game as quickly as possible as a team.
Sprint Challenge – Finish Domain Challenge and sprint to designated locations without the use of waypoints together as a team.
Tournament Prizes
The team that clears the Warrior's Expedition the fastest will bring back home the prize of 4, 000 USD (18, 360 MYR) in cash.
The full details of the prizes offered in the tournament is listed as follows:
Champion: 4, 000 USD (18, 360 MYR) in cash
Runner-up: 2, 000 USD(9, 180 MYR) in cash
Third and Fourth: 1, 000 USD(4, 590 MYR) in cash and 1, 000 primogems for each member
Fifth to Eighth: 500 USD(2, 300 MYR) in cash and 500 primogems for each member
Tournament Details
Registration Time: November 12th to November 24th, 2022
Qualifying Round: November 26th and 27th, 2022
Finals: December 17th and 18th, 2022
Finals Venue: Kuala Lumpur, Malaysia
Eligible Countries: Brunei, Burma (Myanmar), Cambodia, Timor-Leste, Indonesia, Laos, Malaysia, Philippines, Singapore, Thailand and Vietnam.
The Qualifiers takes place online and will require one of your team members to livestream your team for Hoyoverse to score.
The finals will then be held offline at Kuala Lumpur, Malaysia with the top 8 teams that qualified for the finals to  earn a free trip to the venue.
Coincidentally, the finals are also happening on the same dates as Comic Fiesta 2022 which will also take place at Kuala Lumpur.
To level the playing field, only a maximum of one 5-star character is allowed in the tournament so even F2P players have a chance to win the tournament.
For a full list of details of the tournament rules, check out the official tournament rule book here.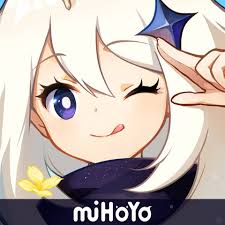 Genshin Impact
Android, iOS, PlayStation 4
Step into Teyvat, a vast world teeming with life and flowing with elemental energy. You and your sibling arrived here from another world. Separated by an unknown god, stripped of your powers, and cast into a deep slumber, you now awake to a world very different from when you first arrived.
---
Check This Out Next
---