It looks like Genshin Impact will be getting its second fast food collaboration in China, this time with Pizza Hut and featuring Eula and Amber.
Following leaked screenshots of the upcoming collab, Pizza Hut confirmed on their Weibo account that they would be having a collab with the popular mobile game.
"Yes, we have a collaboration with [Genshin Impact] that we are working on", the translated text reads.
UPDATE (18/8): Pizza Hut has officially announced the collaboration on their Weibo account
The event is slated to start on the 29th of August, and the announcement includes a proper photo of the key art that was previously leaked.
Similar to the previous KFC Collaboration, this event features special illustrations of the two Genshin Impact characters, dressed like staff for Pizza Hut.
(images from r/Genshin_Impact)
According to redditor koigggyear, the collaboration will run from July 11th to August 7th, and will see people who buy a single combo receive a gaming mouse pad featuring either Eula or Amber.
Similarly, buying a Select Double Combo will also reward you with both the mousepad and a limited edition plate, also featuring Eula or Amber.
It's not currently known if you'll be able to choose which character you get, or if it will be randomly assigned like most collab cafes.
Unlike the KFC Collab, it doesn't look like this collab will feature a digital reward for players of the game- though since there's been no official announcement by HoyoVerse, we could see that change as we get closer to the event date.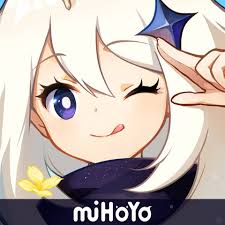 Genshin Impact
Android, iOS, PlayStation 4
Step into Teyvat, a vast world teeming with life and flowing with elemental energy. You and your sibling arrived here from another world. Separated by an unknown god, stripped of your powers, and cast into a deep slumber, you now awake to a world very different from when you first arrived.
---
Check This Out Next
---