Genshin Impact is coming to the Epic Games Store, as confirmed by miHoYo in a press statement. The game launches on June 9th, alongside the recently announced 1.6 update.
The game has always been available on PC, complete with cross-saves with its mobile counterpart. However, putting Genshin Impact on the Epic Games Store now gives more players a way to download it, without having to go to the miHoYo website.
Starting June 9th, fans can also use the code GenshinEpic to redeem rewards in-game.
Unlike the previously announced PS5 version, it doesn't look like this version of Genshin Impact will sport anything new compared to its previous PC client. If anything this is just a new, convenient way to get the game without having to use too many clients.
Despite two new version announcements, Genshin Impact has yet to launch on the Nintendo Switch, a version of the game promised at the game's launch. Recently, there were reports that the game's release was stopped by hardware limitations.
miHoYo has been going full steam ahead with promotion of Genshin Impact, complete with a crossover collaboration with fellow miHoYo game Honkai Impact 3rd. The event adds Fischl as a playable character in Honkai, though there's been no word if that means we'll see any of Honkai Impact's characters in Genshin yet either.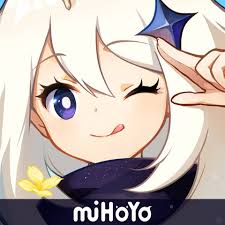 Genshin Impact
Android, iOS, PlayStation 4
Step into Teyvat, a vast world teeming with life and flowing with elemental energy. You and your sibling arrived here from another world. Separated by an unknown god, stripped of your powers, and cast into a deep slumber, you now awake to a world very different from when you first arrived.