A report has been published on Genshin Impact and its earnings, overtaking games like Pokemon GO as it sits at the third highest earning mobile game since its debut 5 months ago.
In the report by Sensor Tower, they revealed that just the mobile version of Genshin Impact had raked in a total of USD 874 Million within its first five months. This puts it at the third highest grossing mobile game, behind Honor of Kings and PUBG Mobile, Tencent's two big earners on the mobile platform. The two games pulled 1.2 and 1.1 billion dollars, respectively.
While China was the most profitable individual country, the grand majority of Genshin's revenue came from overseas. China itself accounts for 29% of Genshin's earnings, making USD 253 million since the game's launch. Just behind it is Japan, which USD 237 Million (25%). The third highest grossing country is the U.S at USD 162 Million (18.5%).
These earnings are apparently just from the App Store, which accounts for roughly 60% of the Genshin Impact earnings. Sensor Tower did not break down the Google Play earnings, but their report says it makes up for the remaining 40% , bringing in USD 352 million.
While not causally related, it should be noted that all three of the countries most responsible for Genshin Impact and its high earnings also have voiceovers available in their native language there. All this really means is that miHoYo knew where their top markets were going to be, spending enough to cater to them with native voiceovers.
This isn't even the overall earnings for the popular game, as it also released on PC and Consoles. Data hasn't been published on earning from those yet, however.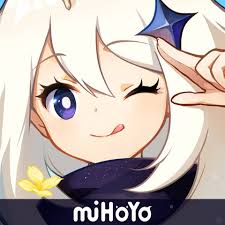 Genshin Impact
Android, iOS, PlayStation 4
Step into Teyvat, a vast world teeming with life and flowing with elemental energy. You and your sibling arrived here from another world. Separated by an unknown god, stripped of your powers, and cast into a deep slumber, you now awake to a world very different from when you first arrived.